Top25 Speaker Voting

Bertalan Mesko needs 9 vote(s) to make it into the Top 25 speakers on Speaking.com!
Speaker Booking Tip
"Tip: some speakers might provide one of their popular book titles as a free gift to your audience. "
For Event Planners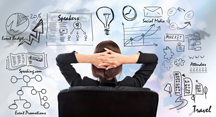 • Keynote Speaker Booking Toolkit.
• Booking a Celebrity Speaker.
• How to Find and Book the Right Speaker.
• Google+ Event Planning Forum.
• Tips for International Clients Booking U.S. Based Speakers.
Similar Speakers
Alexander Tsiaras

Alexander Tsiaras has been bringing science to life for years through his artistic genius. Known as "The Digital Leonardo DaVinci," his images are famous worldwide…

Jason Hwang

Jason Hwang, M.D., M.B.A. is an internal medicine physician who is co-founder and chief medical officer of Icebreaker Health (Lemonaid Health), a California-based health care…

Stefan Larsson

Ranked among the world's top 25 consultants by Consulting magazine, Dr. Stefan Larsson is the global leader of The Boston Consulting Group's health care payers…

My account executive was very professional as well as patient with us. The entire experience of working with your agency was cordial and professional, with attention to all the, sometimes complicated, important details.
U.S. Department of Agriculture
About SPEAKING.com
Established in 1994, we are exclusive agents for some of the world's leading experts, celebrities and professional speakers.
We offer event planners a fully staffed speaker logistics planning team, plus a personal SPEAKING.com Account Executive – a knowledgeable and trustworthy partner. We guarantee your satisfaction with your speaker and a smooth booking process.
Contact us today to book your favorite speaker.

"Dr. Bertalan Meskó has captivated audiences at Stanford Medicine X for years. His expertise, combined with his ability to articulate his vision for a diverse audience has made him the ideal speaker for bringing together all healthcare stakeholders."
- Larry Chu, MD, MS, Stanford Medicine X
"Dr. Meskó is a well skilled speaker who has the rare gift of sharing his view on the future of healthcare with a realistic approach, making things tangible with examples, and combining trends into vision and challenges into suggestions for action." - Lucien Engelen, TEDx Nijmegen
"Having invited him to keynote six times at Doctors 2.0 & You, I can truly say that it is a pleasure to work with him. Dr. Meskó lives and breathes his topics about the future of medicine, he always prepares, and the audience loves him."
- Denise Silber, Doctors 2.0 & You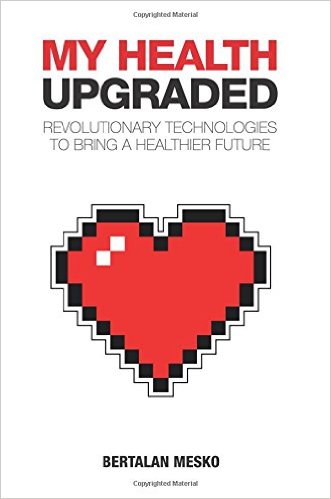 My Health: Upgraded: Revolutionary Technologies To Bring A Healthier Future
Health technology is changing healthcare for patients, doctors and regulators radically. Learn what to expect, and start living a better life with the help of digital health tools.
Dr. Bertalan Mesko, PhD answers the 40 most exciting questions about the present and future of health technology.
Known as The Medical Futurist and featured in CNN, TIME and BBC, Bertalan has interviewed 50 empowered patients, medical innovators and regulators. The questions he sought to answer are among the most exciting from over 500 talks given at patient forums, pharmaceutical boards and healthcare conferences, including:
Will technology make managing diabetes easier?
How can we use wearables today to exercise more, sleep better and decrease anxiety?
Can 3D printed organs ever make donor waiting lists redundant?
Should doctors be replaced by artificial intelligence and surgical robots?

Keeping this glimpse into the future actionable, the book gives detailed methods for using technology to live a healthy and proactive life, from sleeping better to using exercise motivation apps.

Healthcare impacts each of our lives. Start preparing for its future - today.



The Guide to the Future of Medicine: Technology AND The Human Touch

A few short years ago, it would have been hard to imagine that exoskeletons could enable paralyzed people to walk again; that billions of people would rely on social media for information; and that the supercomputer Watson would be a key player in medical decision-making. Perhaps more than in any other field, technology has transformed medicine and healthcare in ways that a mere decade ago would have sounded like pure science fiction.
From his unique vantage as a trained physician, researcher, and medical futurist, Dr. Bertalan Mesko examines these developments and the many more down the pipeline. His aim is to assess how the hand of technology can continue to provide the dose of humanity that is crucial to effective healthcare. The Guide to the Future of Medicine: Technology and the Human Touch is his incisive, illuminating roundup of the technologies and trends that will shape the future of medicine.
Patients, medical professionals, and any healthcare stakeholder will find an eye opening, reassuring roadmap to tomorrow's potential in this accessible and fact-based book. By preparing for the inevitable waves of change, you can make informed decisions about how technology will shape your own well-being.

The Future of Medical Technology
Technology behind medicine and healthcare is changing so rapidly, patients, physicians, pharma decisions makers, regulators all need a guide to prepare for the future without losing the human touch. This presentation presents the most exciting and promising trends driving the future of medicine, as well as describing the steps you should take to get ready for the waves of change.

Upgrading your Health with New Technologies
In 1997, Dr. Mesko started quantifying his life and has been doing so without missing a day for over 6500 days, acquiring the latest and best wearable technology along the years. He's used this wealth of data to improve his health, including exercising more, improving his brainpower and sleeping better.

In this talk, Dr. Mesko explains how choosing to be "his own lab mouse" changed his life, and provides actionable advice to the audience to follow in his footsteps, and use wearable technology to live better.
Bertalan Mesko, Health Technology Futurist: TEDxNijmegen
Medical Futurist, Dr. Bertalan Mesko discusses balancing Internet technology and face-to-face relationships, showing how social media can make medical care more efficient for patients and doctors.
He clarifies that the strength doesn't lie in the technology itself but the quick access it provides to communities or patients we've actually met and built a rapport with. Explaining that he was able to crowdsource a young boy's diagnosis due to his understanding of who his Twitter followers were - medical professionals he had met in person throughout his career - he contrasts this with a tongue-and-cheek response that late night comedian Conan O'Brien got after sending a photo of a mole to his Twitter followers, a group that arguably differed from Dr. Mesko's online community. "Looking at that, I give you seven months," Dr. Mesko read one reply. "But don't worry, that's a lot of time."
While Dr. Mesko believes there is a need to meet with the patient in person and establish a relationship, he points out that technology can improve patient care by strengthening follow-up care and treatment. He then examines "how to fill the gap between the large number of e-patients who are willing to receive treatment on line and the large number of medical professionals who are hesitant to give it."
Bertalan Mesko, Health Technology Futurist: Open Innovations Keynote
Bertalan Mesko, Health Technology Futurist: Keynote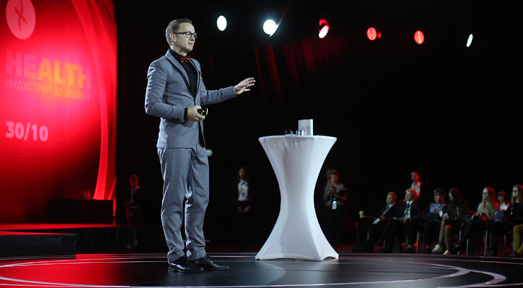 Dr. Bertalan Mesko, PhD is the Medical Futurist. As a geek physician with a PhD in genomics and Amazon Top 100 author, he envisions the impact of digital health technologies on the future of health, and helps patients, doctors, government regulators and companies make it a reality. Dr. Mesko was featured by dozens of top ... more