* Please note that while this speaker's specific speaking fee falls within the range posted above (for Continental U.S. based events), fees are subject to change. For current fee information or international event fees (which are generally 50-75% more than U.S based event fees), please contact us.
Top25 Speaker Voting

Bernie Siegel needs 1 vote(s) to make it into the Top 25 speakers on Speaking.com!
Speaker Booking Tip
"Tip: find a speaker in your local area to save on travel costs. Most speakers will also reduce their keynote fee for local events. "
For Event Planners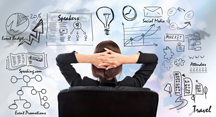 • Keynote Speaker Booking Toolkit.
• Booking a Celebrity Speaker.
• How to Find and Book the Right Speaker.
• Google+ Event Planning Forum.
• Tips for International Clients Booking U.S. Based Speakers.
Similar Speakers
Nancy Snyderman

For almost three decades Dr. Nancy Snyderman, MD, FACS has combined careers as a head and neck cancer surgeon, network television correspondent, and advisor to…

Laila Ali

Laila Ali is a world-class athlete, fitness and health expert, ambassador for children in need, television personality, and family woman. The four-time undefeated boxing world…

Hoda Kotb

Known for her engaging style of journalism, Hoda Kotb has never turned away from an uncomfortable topic or conversation. The beloved reporter co-hosts the fourth…

SPEAKING.com / Core Agency were very helpful in every way possible. I would recommend them to others and we will most definitely secure all our future conference speakers through them again.
Babcock & Wilcox
About SPEAKING.com
Established in 1994, we are exclusive agents for some of the world's leading experts, celebrities and professional speakers.
We offer event planners a fully staffed speaker logistics planning team, plus a personal SPEAKING.com Account Executive – a knowledgeable and trustworthy partner. We guarantee your satisfaction with your speaker and a smooth booking process.
Contact us today to book your favorite speaker.

"As a newly diagnosed breast cancer patient, this experience helped me shift from fear to Hope. I now know what specific steps to take to complement my traditional treatment protocol with powerful mind-body tools. I am so grateful for this opportunity. I only wish EVERY cancer patient knew about this program. It would change more lives, give more power and more peace."
- Jane S.

"Left me feeling like an Apostle ready to tackle the world with words of love and life."
- Diana W.
A Book of Miracles: Inspiring True Stories of Healing, Gratitude, and Love
Bernie Siegel first wrote about miracles when he was a practicing surgeon and founded Exceptional Cancer Patients, a groundbreaking synthesis of group, individual, dream, and art therapy that provided patients with a "carefrontation." Compiled during his more than thirty years of practice, speaking, and teaching, the stories in these pages are riveting, warm, and belief expanding.

Their subjects include a girl whose baby brother helped her overcome anorexia, a woman whose cancer helped her heal by teaching her to stand up for herself, and a family that was saved from a burning house by bats. Without diminishing the reality of pain and hardship, the stories show real people turning crisis into blessing by responding to adversity in ways that empower and heal. They demonstrate what we are capable of and show us that we can achieve miracles as we confront life's difficulties.
Order Here




Faith, Hope, and Healing: Inspiring Lessons Learned from People Living with Cancer
"Bernie Siegel is one of the greatest healers of our time. The stories he shares in Faith, Hope, and Healing demonstrate the healing effect of treating cancer not just with conventional medicine but by changing the way you think about your disease, the way you act toward those who love and care for you, and the way you feel about yourself. The mind is the most powerful tool you have for fighting back."
-Deepak Chopra, author of Jesus: A Story of Enlightenment

"Bernie Siegel is a brilliant beacon broadcasting a message of hope. When high-tech medicine is supplemented with love and compassion, we have not only curing but also healing, which is what Siegel′s message is all about."
-Larry Dossey, M.D., author of Healing Words

"If you or a loved one have to go through major medical care . . . this book can be . . . life-saving and soul-saving."
-Andrew Weil, M.D., the New York Times bestselling author of Spontaneous Healing and Eight Weeks to Optimum Health

"Bernie Siegel dispenses spiritual medicine that′s good for you, and feels good too! I highly recommend these daily doses of eternal wisdom."
-Marianne Williamson, author of Everyday Grace

"Bernie is one of the world′s most respected doctors. I would pay close attention to any prescription he offers. I read from this each day."
-Wayne Dyer, author of Getting in the Gap
Order Here





Suggested Programs:

Love, Medicine and Miracles: Inspiring True Stories of Healing, Gratitude, and Love
Faith, Hope, and Healing: Inspiring Lessons Learned from People Living with Cancer
Insights for Living Beyond Cancer
How To Have a Near Life Experience
How Our Mortality Gives Us Incentive to Live
Survival Behavior
Dr. Bernie Siegel Interview