Top25 Speaker Voting

Ben Hines needs 6 vote(s) to make it into the Top 25 speakers on Speaking.com!
Speaker Booking Tip
"Tip: some speakers might provide one of their popular book titles as a free gift to your audience. "
For Event Planners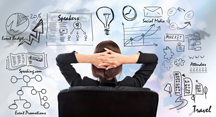 • Keynote Speaker Booking Toolkit.
• Booking a Celebrity Speaker.
• How to Find and Book the Right Speaker.
• Google+ Event Planning Forum.
• Tips for International Clients Booking U.S. Based Speakers.
Similar Speakers
Barbara Corcoran

The story of Barbara's life, extraordinary success and TV stardom is told in her latest book, Shark Tales. A self-made woman who sees no need…

David Rock

Dr. David Rock is the founder and CEO of the NeuroLeadership Group, a global consulting and training firm with operations in 12 countries. He also…

Travis Bradberry

Dr. Travis Bradberry was awarded his BSC in Clinical Psychology by the University of California, San Diego, and holds a dual PhD in clinical and…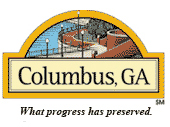 I so appreciated my representative for his responsiveness and for the ease with which I could communicate with him. This was my first time having to secure the talent for our program myself, and I could not have asked for a better experience with your speakers agency.
Mayor's Commission on Unity, Diversity and Prosperity for Columbus, GA
About SPEAKING.com
Established in 1994, we are exclusive agents for some of the world's leading experts, celebrities and professional speakers.
We offer event planners a fully staffed speaker logistics planning team, plus a personal SPEAKING.com Account Executive – a knowledgeable and trustworthy partner. We guarantee your satisfaction with your speaker and a smooth booking process.
Contact us today to book your favorite speaker.

"Ben and his team are AMAZING! Their ability to quickly understand, simplify and orchestrate a 500 person team toward a common cultural mission was beyond my expectations! In 90 minutes, they took us out of our comfort zone and the outcome was a mindset of a FASTER, SIMPLER and TOGETHER Cisco IT - with a recording that I can¹t get out of my head. : ) Thank you Ben and Team!!"
-Cisco
"You sometimes meet people who have passion coming out of every pore, but not often. To meet someone like this, who's passion is to help others, is unique in my experience. It is for this reason that I have no hesitation in recommending Ben to anyone who wants help in building their team. A talented musician, a far-sighted faciltator with a clear vision of how to help other people makes him someone you should speak to.
- Associate Course Director THE LEADERSHIP TRUST
"Compose a piece of music? But we work in IT! We 'faced the music' with Moving Performance to discover new team dynamics that previously had evaded us in the 9 to 5 workplace. Team building has never been so engaging drawing out raw passion and emotion amongst the group that would otherwise have lay dormant. A unique experience! Encore!"
- Head of Account Delivery ACCENTURE
"Having produced conferences for over twenty years I was struck by how Moving Performance offers something refreshingly new to clients. They weld the interactive, creative elements of their presentation with the business messages extremely well. Ben has a likeable style and his preparation is meticulous; he carefully researches the business objectives of the client and tailors a solution around this. His own commercial leadership experience gains credibility and empathy with the audience allowing him to obtain speedy buy-in which makes the whole team ethic he promotes more relevant and powerful."
- Managing Director 2IIS
"I recently attended Know the Score®, using music as a metaphor for leadership at the Royal Albert Hall with the Royal Philharmonic Orchestra. It was the most incredible experience I have had on a leadership learning day. The way Ben and team intertwines music and contextualises it with business is superb and leaves you with a wow factor. The boring sporting analogies are a thing of the past... As a result of my first experience I asked Ben to facilitate a leadership piece at the Callcredit Management Conference focused on Collaboration, Agility and Innovation. The result was stunning and attendees are still talking about the experience weeks later, I would suggest the output will live on in our organisation for a long time to come. If you are looking to develop your leaders or managers and want a truly world class unforgettable experience speak to Ben."
- Chief Operating Officer CALLCREDIT INFORMATION GROUP
Change Management
Change can be difficult.
It could be the result of an M&A or perhaps you have a new leadership team. Maybe you're wanting to shift your business paradigm. Mismanage the transition and your business will lose productivity.
One of the most significant challenges facing businesses today is how to bring your people with you through these times. Most leaders are good at communicating change rationally. But change is also emotional. Ben can help you get under the skin of the issue.
His creative solutions help teams express how they feel about change, and allow them to develop a greater understanding of how they can work together more effectively in a changing environment.
Time and again he's seen people embrace change, quickly and more effectively, leading to increased engagement and more productivity. He'll help you speak both to the hearts and minds of your people, to get everyone singing from the same song sheet.
Effective Communication
Communication is the heart of good business.
Listening to needs. Expressing opinion. Voicing solutions. Communication is complex and subtle. And as many leaders will well know, the success of your business can depend as much on the nuance of non-verbal communication as much as it does on clear verbal communication.
Ben and his team find that in the complexity and nuance of music, there's a lot of crossover with business.
By creating and performing music together with your teams, he'll help you take the communication skills of a successful string quartet or a sell-out rock band and transfer them to your teams.
Leadership Growth
You're under the pressure of expectation to perform.
The spotlight is on you to empower a large group of exceptionally talented, emotional individuals. You have to lead them in working together as a single, multi-disciplinary, high performing team. Right here. Right now.
How would you do it?
For an orchestral conductor this is a daily task. Ben will show you and your leaders how conductors lead musicians to play at their very highest capability under pressure. By taking musical leadership as a model for business leadership, and creating role-play scenarios where you are expected to lead and inspire a high performing team, he'll explore with you how to you can get the highest standards of performance from your teams, and exceed the expectations of your clients.
Team Development
Teamwork is essential to business success.
Without collaboration in music you get a cacophony. Without co-operation in business you get chaos. We know that teamwork doesn't always come naturally or easily, but we have fun, motivational, rewarding and memorable solutions that will build relationships in your teams. Ben will help your teams achieve the impossible together.
Keeping your specific business objectives in mind, he'll get even the least musical of your people writing and performing music with their colleagues. He offers bespoke musical experiences that will stretch your teams and help them learn the vital skills of working effectively together.
Emotional Awareness
The nuance is as important as the note.
Without emotion, music is flat and dull. Many successful organizations have realized that without emotional intelligence, their business is weaker. Strengthening the emotional quotient in your people will help them to lead co-operative and collaborative teams. Music opens up emotions in a non-threatening and accessible way.
Taking your business objectives, Ben will connect to the heart of the issues you and your people face. Using music he'll facilitate how emotional intelligence can help to move your organization forwards.
Vision Creation
There's no sound without a score.
Having a clear plan is key to good business. But more than that, is having a clear vision. With a score in front of them, an orchestra can play the right notes at the right time. But with an inspiring conductor leading the score, they create music.
Ben and his team can help you transform your plan into a vision, using music as the metaphor for encouraging, inspiring and empowering your people to move into a successful future.

Ben Hines, Music Meets Business: Speaking Reel
Ben Hines examines what makes exceptional leaders exceptional through the lens of playing the French horn, deemed the most difficult instrument to play by the Guinness Book of World Records. In certain pieces of music that lead with the French horn, horn players decide how much risk they are going to take to get to perfection, a decision that sets the tone for the rest of the symphony and performance. These players have the potential to launch an inspirational musical experience or bring down the entire orchestra.
Likewise, leaders and the directions they take, their self-awareness, and ability to learn about themselves can raise a company to new heights, take it into promising new territory, or mark its demise. Emphasizing the influence that leaders have, Ben states that: "Leadership is the difference between a mediocre company and a great company."
Ben Hine's/Moving Performance Workshop Show reel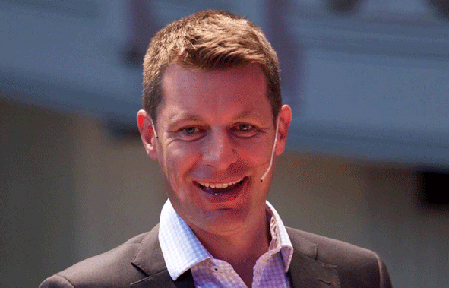 Ben Hines founded Moving Performance in 2009 bringing together his two passions: people development and music. Working with some of the world's leading companies, Ben has used music to help both executive boards and emerging leaders to reflect on their strengths and those of others, to move toward more collaborative and productive outcomes. Prior to ... more