Top25 Speaker Voting

Barbara Corcoran needs 18 vote(s) to make it into the Top 25 speakers on Speaking.com!
Speaker Booking Tip
"Tip: ask your speaker to do a book signing or attend a VIP meal with your guests. "
For Event Planners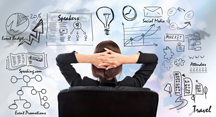 • Keynote Speaker Booking Toolkit.
• Booking a Celebrity Speaker.
• How to Find and Book the Right Speaker.
• Google+ Event Planning Forum.
• Tips for International Clients Booking U.S. Based Speakers.
Similar Speakers
Martha Stewart

Martha Stewart has always drawn inspiration from her surroundings. Raised in Nutley, New Jersey, in a family with six children, she developed a passion for…

Mark Cuban

The owner of 150 companies, Mark Cuban is best known for his straightforward entrepreneurial advice on Shark Tank and his incredible turn-around of the Dallas…

Richard Branson

Sir Richard Branson, generally considered one of the greatest marketing and branding leaders in the world today, is a businessman and investor from the UK.…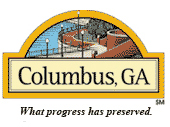 I so appreciated my representative for his responsiveness and for the ease with which I could communicate with him. This was my first time having to secure the talent for our program myself, and I could not have asked for a better experience with your speakers agency.
Mayor's Commission on Unity, Diversity and Prosperity for Columbus, GA
About SPEAKING.com
Established in 1994, we are exclusive agents for some of the world's leading experts, celebrities and professional speakers.
We offer event planners a fully staffed speaker logistics planning team, plus a personal SPEAKING.com Account Executive – a knowledgeable and trustworthy partner. We guarantee your satisfaction with your speaker and a smooth booking process.
Contact us today to book your favorite speaker.

"...Barbara really connected with the audience and was well received. She has a very down to earth style that was appreciated by the sales team. It was a memorable talk."
John Garrigan- SkinCeuticals
(Event booked by Speakers Platform)
"Barbara electrified the audience because they knew she had traveled a path in life that had similarities to their own. While others talk about thinking outside the box, Barbara has seldom stepped inside that box. Her words were nothing less than priceless and there is no doubt that the impression she made will be a gift carried by all for the rest of their lives. Everyone fell in love with her!"
-- Rick Schwartz,
President & CEO,
World Association of Domain Name Developers Inc.
"By dedicating the time and attention to understanding both our models and the challenges that face our franchisees, your keynote carried the weight of someone who is as invested and committed as they are, it was powerful, on track, needed, required, and well worth it."
-- Tracy Christman,
Budget Blinds, Inc.
"Thank you so much for agreeing to be our keynote speaker at the 27th Annual Women In Leadership Awards luncheon. The membership of Executive Women of the Palm Beaches and our guests were so impressed by your candor and authenticity as you delivered your message. While the lessons you shared with us were meaningful and very practical, what made it such a memorable experience was to see how someone as successful as you can still be so approachable. The most frequent comment received from your audience was that everyone felt as if they had known you for years, you were one of us. Getting to know you as you interacted with your ′fans′ made me understand that your success was not just due to your knowledge and experience, but also to your charming personality."
-- Regina Bedoya,
Executive Women of the Palm Beaches
"Barbara spoke at our officers′ conference with people from 16 countries in attendance. She was utterly charming-sensible, accessible and funny. Her insights about the real estate market spill over into personal career development and everyday economics. She′s the one people remember."
-- George Lancaster,
Senior Vice President,
Hines Development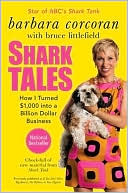 Shark Tales: How I Turned $1,000 into a Billion Dollar Business
The inspiring true story of
Shark Tank
star Barbara Corcoran—and her best advice for anyone starting a business. After failing at twenty-two jobs, Barbara Corcoran borrowed $1,000 from a boyfriend, quit her job as a diner waitress, and started a tiny real estate office in New York City. Using the unconventional lessons she learned from her homemaker mom, she gradually built it into a $6 billion dollar business. Now Barbara′s even more famous for the no-nonsense wisdom she offers to entrepreneurs on
Shark Tank
, ABC′s hit reality TV show.
Shark Tales is down-to-earth, frank, and as heartwarming as it is smart. After reading it don′t be surprised if you find yourself thinking, "If she can do it, so can I." Nothing would make Barbara happier.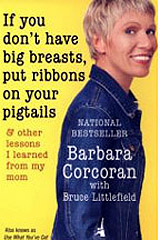 If You Don′t Have Big Breasts, Put Ribbons On Your Pigtails
Growing up, Barbara Corcoran shared one floor in a three-family house in New Jersey with her parents and nine brothers and sisters. She had few luxuries, but she was blessed with a mother who taught her to have self-confidence. Barbara's mom didn't know much about business, but she understood how the world works, and how to make the most of what you've got.
After failing at twenty-two other jobs, Barbara borrowed $1,000 from a boyfriend, quit her job as a diner waitress, and started a tiny real estate office in New York City. Today, with just over $4 billion in revenues, The Corcoran Group is New York's premier real estate company, and Barbara is richer than her wildest childhood dreams.
What can you learn?
In Put Ribbons on Your Pigtails, Barbara shares her hilarious stories about growing up, getting into trouble, failing miserably, and then starting over again. In each chapter, she comes back to one of her mom's twenty-four unconventional lessons, and how it applies in the real world of business.
For instance:
If you don't have big breasts, put ribbons on your pigtails.
When the clubhouse is quiet, they're probably not making spaghetti.
If you want to be a cheerleader, you better know the cheers.
When there are ten buyers and three puppies, every dog is the pick of the litter.
Jumping out the window will make you either an ass or a hero. You've got to bully a bully.
This stuff really works!
Whatever your calling, the homespun lessons that work for Barbara will help you use what you've got to create success in your life. Whether you're just starting out, fighting your way up the career ladder, or reentering the workforce, Put Ribbons on Your Pigtails is an owner's manual to your most valuable asset.

Barbara's Rags-to-riches Story
After failing at 22 jobs, Corcoran borrowed $1,000 from a boyfriend, quit her job as a diner waitress, and started a tiny real estate office in New York City. Using the unconventional lessons she learned from her homemaker mom, she gradually built a $6 billion dollar business, The Corcoran Group. Highly motivational and sensationally entertaining, Barbara Corcoran's recipes for success are chock-full of real-life lessons.
Leading Your Team to Greatness
Corcoran built the largest residential company in New York City, The Corcoran Group, by choosing the right people. In this presentation, she shares her best strategies for getting teams motivated and moving forward, for hiring the right people and firing the wrong ones, for creating an atmosphere of fun, and for forging ahead when the chips are down. Her unique and practical lessons help salespeople, managers, and business owners take their businesses to the next level.
What Are the Sharks Really Like?
Take a ride behind the scenes of the ABC hit reality show "Shark Tank." Do all the sharks get along? What happens when the cameras are off? And what is Kevin really like? Are the sharks really investing their own money and getting information on the businesses before they meet the entrepreneurs on set? Corcoran takes you behind the scenes for all the shenanigans, bloopers, and private information the other sharks don't want you to know.

TEDx Talks: Barbara Corcoran
"The first place I heard the word 'failure' was in the classroom…" Barbara Corcoran explains how educational and social systems condemn children and adults, and how we need to rethink our ideas about what precisely constitutes "failure."
Barbara Corcoran Full Speech
The Real Deal Interviews Barbara Corcoran
Second TEDx Talk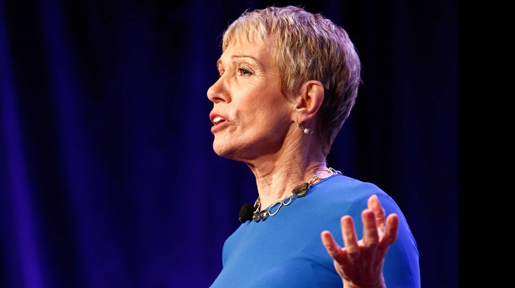 Barbara Corcoran's credentials include straight D's in high school and college and twenty jobs by the time she turned twenty-three. It was her next job that would make her one of the most successful entrepreneurs in the country when she took a $1000 loan to start The Corcoran Group. As one of the "Sharks" on ... more