* Please note that while this speaker's specific speaking fee falls within the range posted above (for Continental U.S. based events), fees are subject to change. For current fee information or international event fees (which are generally 50-75% more than U.S based event fees), please contact us.
Top25 Speaker Voting

Archie Manning needs 7 vote(s) to make it into the Top 25 speakers on Speaking.com!
Speaker Booking Tip
"Tip: ask your speaker to do a book signing or attend a VIP meal with your guests. "
For Event Planners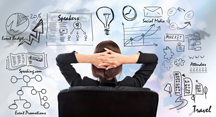 • Keynote Speaker Booking Toolkit.
• Booking a Celebrity Speaker.
• How to Find and Book the Right Speaker.
• Google+ Event Planning Forum.
• Tips for International Clients Booking U.S. Based Speakers.
Similar Speakers
Martina Navratilova

Martina Navratilova dominated tennis in the 1980s and has been called the greatest all-round player in the sport's history. Admired for her integrity and persona…

David Feherty

Golf's most in-demand commentator and analyst, David Feherty breathes new life and depth into a sport that's not typically known for lively action. Not only…

Dara Torres

Dara Torres is a twelve-time Olympic medalist, known for being the fastest female swimmer in America. She entered her first international swimming competition at only…

I'm extremely impressed with your speakers bureau's follow-through, responsiveness and willingness to understand our needs so that he could match the best speakers with what we are looking for. I will definitely work with you again in the future. Thank you for all that you did to help us create an exceptional learning experience for our attendees.
American Society of Association Executives
About SPEAKING.com
Established in 1994, we are exclusive agents for some of the world's leading experts, celebrities and professional speakers.
We offer event planners a fully staffed speaker logistics planning team, plus a personal SPEAKING.com Account Executive – a knowledgeable and trustworthy partner. We guarantee your satisfaction with your speaker and a smooth booking process.
Contact us today to book your favorite speaker.

"Not only was Archie entertaining and motivating, he was also personable and eager to talk with our attendees. It is not often that a luncheon speaker will take questions or, frankly, that an audience would even be interested in talking following a large lunch, but our participants were eager to ask Archie about his experiences as a professional football player, and he gratified them with personal anecdotes and a good dose of humor. From a meeting planner′s perspective, I found him exceptionally easy to work with."
Laura Jacobs, Program Coordinator, Consumer Bankers Association
"Archie was the keynote speaker at our Annual Patron Luncheon that involves over 1,200 of Nashville′s top business leaders. He did a great job in putting together a message that was built around the tenants of the Boy Scouts of America′s time-honored values while interjecting several entertaining stories of his football career and other life experiences. Archie Manning′s address got rave reviews from our supporters. He′s a great speaker."
Joe A. Long , Scout Executive, Middle Tennessee Council Boy Scouts of America
"Archie brought to our group a real person who had real life experiences in an industry that the majority of people are only spectators to. Archie was able to blend his football field lessons to those on the field of life in a manner that all of our guests were able to identify with and hopefully walk away with an application that can be used. As a person who schedules speakers it is always nice to have someone like Archie come along who can put aside his "celebrity" status and show a real person who just happened to be a high profile football player."
Curtis J Cullison , Director Advertising and Sales Promotion, SuperValu
"Archie has done an outstanding job for Morgan Keegan addressing our client conferences and seminars on numerous occasions. He is an outstanding gentleman in every way whose messages are filled with inspiration, enlightenment and humor. His experiences growing up in the Mississippi Delta, All American quarterback in college and all pro quarterback in the NFL have given Archie an incredible insight that he shares with his audiences. We look forward to having Archie again."
Jan L. Gwin, Managing Director, Morgan Keegan & Co., Inc.
"Everyone at GSB thoroughly enjoyed Mr. Manning′s presentation as indicated by his standing ovation. He is a great speaker and a warm and friendly person."
Ruth S. Bonacorso, Assistant to the Director, Graduate School of Banking at LSU
"Archie contributed to the success of two key Sports Illustrated events recently; the NADA (National Automotive Dealer′s Association) dinner for Ford, and Sports Illustrated′s Super Bowl weekend. His thoughtful, insightful and articulate speeches not only added world class value, but were able to set a tone of motivation and humor, which is quite unique in sports marketing. The feedback from our advertisers was enthusiastic and truly appreciative, and we plan to secure Archie′s involvement at future SI related events."
Christine Rosa , Director, Athlete and Team Relations, SPORTS ILLUSTRATED
"Archie is an outstanding motivator our customers and employees alike gravitated to him as a first-class human being and friend."
William M. Wilcox, Jr., President (Retired), Sales and Dealer Development, Uniroyal Goodrich Tire Company
Leadership Lessons I've Learned as a Player, a Businessman, and a Father
The greatest rewards don't come from winning the game, they come from playing the game. Archie Manning takes this lesson along with countless others to inspire audiences to achieve greatest in their journey for personal and professional success. As a 14-year veteran quarterback and the father of two Super Bowl champion quarterbacks, Peyton and Eli, Archie Manning knows the importance of instilling and living by four principles for success: leadership, depending on others, being flexible, and playing the game. Manning is ready to coach you and your team to victory with this fail-proof game plan.
Leadership
We must all develop an attitude of leadership. Every team member must take this attitude on in order for the team to succeed. Each team member should be asking: "What can I do? What is my part in this? How can I help the team? Leadership does not mean overstepping your authority. It means that you take the lead in motivating others.
Depending on Others
High achievers want to stand out and be successful, but everyone needs someone to help them and all successful people have had someone help them at one time or another. When you depend on others you become a developer of people and that is a good thing.
Being Flexible
You should always know how to follow your plan but also, and more importantly, you should know what to do when your plan fails. No matter what the scenario, there is always a better way to do something, to execute it, and this new and better way will always be discovered by someone who is flexible.
Playing the Game
We all love to win and hate to lose, however, the greatest rewards don′t always come from winning the game, they come from playing the game. Success is not a destination it is a journey. There is no road to happiness, happiness is the road. Sales, marketing, your career, your friendships, your family, no matter what the role you should know that you are fortunate to even get to play. Amateurs are those people who play because they want to win. Professionals win because they come to play. Play every down. Wake up every morning, suit up and play the game.
Speech Excerpt
Archie Manning shares what he learned from being on a football team that had some very rough seasons. He notes that one year his team, the New Orleans Saints, had 14 losses and only 1 win. Even so, he, his fellow players, and even his coaches - who according to Archie "knew they were going to be fired at the end of the season" - never gave up.
He encourages people even though they may have setbacks, to keep setting goals, making plans, and executing them, so that they can overcome those setbacks. "Sometimes in life success if really a journey and not a destination," he states, " and setting goals is a big part of that journey."
Archie Manning: SportsNOLA.com One on One
Interview