Top25 Speaker Voting

Anthony Bourke needs 6 vote(s) to make it into the Top 25 speakers on Speaking.com!
Speaker Booking Tip
"Tip: find a speaker in your local area to save on travel costs. Most speakers will also reduce their keynote fee for local events. "
For Event Planners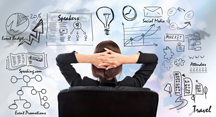 • Keynote Speaker Booking Toolkit.
• Booking a Celebrity Speaker.
• How to Find and Book the Right Speaker.
• Google+ Event Planning Forum.
• Tips for International Clients Booking U.S. Based Speakers.
Similar Speakers
Kevin Kelly

Internationally acclaimed motivational speaker Kevin Kelley is a foremost authority on entrepreneurship, leadership, sales, creativity and personal excellence. Over the course of two decades, Kevin…

Nancy Lieberman

Hall of Fame point guard, Nancy Lieberman has no holes in her resume. The legendary WNBA player known as "Lady Magic," she became the first…

Dominique Dawes

Championship athlete, Dominique Dawes is best known for her role in "The Magnificent Seven," the 1996 Olympic gold medal-winning American women's gymnastic team, which to…

Our Account Executive was a pleasure to work with to arrange our keynote presenter for the Sustainable Brands Sydney Conference. He was swift to respond and his communication was always clear. If I am looking for international speakers, I will think of SPEAKING.com in future.
Sustainable Brands
About SPEAKING.com
Established in 1994, we are exclusive agents for some of the world's leading experts, celebrities and professional speakers.
We offer event planners a fully staffed speaker logistics planning team, plus a personal SPEAKING.com Account Executive – a knowledgeable and trustworthy partner. We guarantee your satisfaction with your speaker and a smooth booking process.
Contact us today to book your favorite speaker.

"AB, we have contracted many consultants and dynamic presenters over the years, but let me say, your work, with the "mission objective" assigned, was the best I've ever personally experienced. While I could go on and an, let me close by simply saying "great job," and we are looking forward to pursuing some additional special project work with you shortly, in some of our more challenging markets."
-Ralph Russo, President, Sara Lee
"You were a huge hit at OPCON! Very applicable and timely. I had countless people come up to me throughout the day Wednesday and compliment on your presentation. It was really fantastic."
-Tony Thompson, President, Papa John's Food Service
"Once again, please accept my thanks for participating in the ADT National Account Sales Kickoff Meeting. As you know we tend to be a high-energy group and it's not often a speaker or a program really lights a fire under us but you did just that last week in Las Vegas. Your high energy, fact filled program resonated in a very positive way with the ADT National Account sales organization."
-Bob Dale, Senior Vice President, ADT
"I was blown away by the excellent presentation. As we are combing through the evaluations, I am not alone in saying that the experience was awesome."
-Elizabeth Dahlgren, Vice President, Charles Schwab
"Thanks again for providing us a World Class Speech at our PCS Annual Conference. Your message was a perfect fit for our group and our theme. Most importantly the term "Debrief" is the new buzzword at Russell as we continue to "Come Together" and focus on always doing the right thing for our clients, our associates and our investors. I commend you on your hard work up front, learning our business and our language. You seamlessly wove our themes and verbiage into your presentation and this was noted by all who attended."
-Michael Winnick, Managing Director, Russell Investments
"You were the highest rated speaker at our conference!"
-Bob Wenzinger, Director, PPG Industries
"Thank you for your work over the last several months. Finally seeing your session come to fruition was terrific. The early anecdotal feedback is very positive, as is the feedback for the overall meeting. So, my immediate reaction is SUCCESS!"
-Lori Fouche, President, Prudential Group Insurance
"Thanks again for all of your great work this past week. I have gotten nothing but incredible positive feedback – you made quite an impression! I can also tell you that people referred to your presentation throughout the remainder of the sessions, and people are starting to adapt the briefing and de-briefing mentality."
-Paul P. Robinson, Senior Product Manager, Brother International
"Interactive presentations are the top educational events and AB's was one of the best I have seen – a "10" definitely! His experience as a fighter pilot and the ability to transfer the same skills to leaders is fantastic! They came away understanding the importance of making the right split second decisions as a leader and the resulting impact on their teams. Chapters should sign AB up now for an exciting and dynamic flight lesson!"
-Yvonne Warner, Chapter Administrator, Young Presidents' Organization
"AB, your speech and brief/debrief were extremely well received by the Partner team and fitted in perfectly with our conference theme. I'm hoping many Partners adopt this approach with their teams so that they become more engaged, aligned and continue to learn and develop."
-Thomas von Koch, Managing Partner, EQT Partners
Executing at Mach 2
There are many companies with great people and great strategies in the business world today. Ultimately the difference between the winners and the "also rans" comes down to Execution.
During this interactive, multi-media keynote speech, AB will share the tools that fighter squadrons use to make sure that we are aligned, flying in formation and executing at the highest level every single time we fly. This highly motivating and inspiring keynote will equip your team with simple actionable tools that they can apply the very next day to improve execution and drive better results as individuals and as a team. If your company is pursuing a path of Executional Excellence, this session will reinforce your messaging and provide a fresh perspective on why Execution truly matters in every business.
Communicating at Mach 2
A high impact Keynote focusing on how the world's most successful enterprises – where results truly matter – achieve peak performance by creating a culture of honest and open feedback. At the conclusion of this multi-media presentation, your team will walk out the door with a clear understanding of the potential power of open feedback. They will also learn how a "feedback gap" can cripple an organization. Finally, they will see a clear path on how they can make open feedback an integral part of company culture.
Leading at Mach 2
All great leaders have a system for driving peak performance. This hard-charging, high-impact keynote offers your leaders the straightforward, critical tools that U.S. fighter pilots employ to lead their wingmen into the demanding environment of aerial combat. Learn how the best fighter squadrons and the best businesses in the world hire future leaders, how they then properly train those individuals, and constantly promote a process of continuous improvement to stay one step ahead of the competition.
Selling at Mach 2
In addition to rising to the top of the aviation community, AB has built a business career on sales excellence. After achieving accolades as "Top Producer in the Western US" for a prominent lending institution, AB led a team of 40 professionals to grow revenue at a California based start-up company from $500,000 to $65M in just three years. A quintessential sales professional, AB will teach your people that just like fighter pilots, "great salespeople are made… not born." He draws comprehensive parallels between what makes great fighter pilots and what makes great salespeople. For organizations looking to develop a sales team of "Top Guns," this dynamic, interactive speech is a must!
Anthony Bourke, Fighter Pilot and Motivational Speaker: Speaking Demo
Recalling how he came to be a part of an elite 12-person defensive mission the day of 9/11, Major Anthony Bourke spotlights the practices that enable fighter pilots to achieve peak performance in a rapidly changing and highly complex environment. As an entrepreneur, Major Bourke discovered he could apply these same guiding tools and techniques to reach greater heights in business.
One of these key tools, Major Bourke emphasizes, is the process of debriefing, noting that there is no such thing as the perfect flight or business meeting; however, we can always improve our individual work and team work by reflecting on the victories and errors of that day. Of equal importance, is how you debrief. "When...the door to that room closes, something magical happens. Name tags come off the chest," Major Bourke explains. "Rank comes off the shoulder and we hold the debrief with no hierarchy where the sole purpose is to learn and get better."
Anthony Bourke, Fighter Pilot and Motivational Speaker: Keynote Excerpt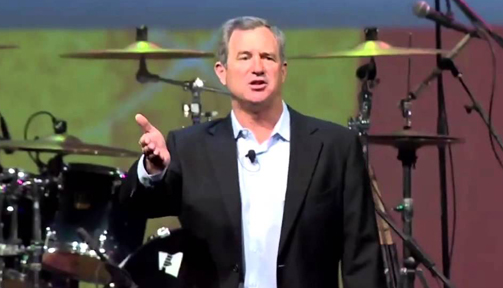 Accomplished fighter pilot, seasoned CEO, and leadership keynote speaker, Major Anthony Bourke has helped thousands of leaders streamline growth and improvement in their companies. After flying hundreds of tactical missions across the globe and increasing his startup's revenue from $500,000 to $65M in just three years, Major Bourke helped build Afterburner Seminars where he served ... more