Top25 Speaker Voting

Annie Duke needs 7 vote(s) to make it into the Top 25 speakers on Speaking.com!
Speaker Booking Tip
"Tip: speakers bureaus can provide: speaker fee negotiation, insurance, smooth logistics and value add-ons such as extra sessions. "
For Event Planners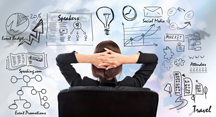 • Keynote Speaker Booking Toolkit.
• Booking a Celebrity Speaker.
• How to Find and Book the Right Speaker.
• Google+ Event Planning Forum.
• Tips for International Clients Booking U.S. Based Speakers.
Similar Speakers
Rasmus Ankersen

Former football player Rasmus Ankersen, a.k.a. "The High-Performance Anthropologist," has carved himself a unique niche in the worlds of coaching and performance improvement. Always sought-after…

Tal Ben-Shahar

Teaching to over 1400 Harvard University students, Tal Ben-Shahar's course on "Positive Psychology" was the most popular in the University, while another course, "The Psychology…

Susan Packard

One of the strongest voices for women in the workplace, Susan Packard grew cable channel HGTV into a multimillion dollar business. Honored numerous times as…

Once again our agent did an outstanding job. Not only did he provide me with a number of options for potential speakers but he helped with seeing who was available, when they could speak, and getting everything done in a timely fashion. I look forward to working with him again.
Auburn University
About SPEAKING.com
Established in 1994, we are exclusive agents for some of the world's leading experts, celebrities and professional speakers.
We offer event planners a fully staffed speaker logistics planning team, plus a personal SPEAKING.com Account Executive – a knowledgeable and trustworthy partner. We guarantee your satisfaction with your speaker and a smooth booking process.
Contact us today to book your favorite speaker.

Annie spoke at an annual meeting of the International Association of Trial Lawyers in Chicago. Other speakers at this event included Senator Durbin, Rahm Emmanuel, and Governor Pat Quinn. The speech was a rousing success:
"Annie Duke was a homerun at the Mid-Year Meeting of the International Academy of Trial Lawyers in Chicago. The title of her presentation, 'Better Decision Making: From the Poker Table to the Courtroom', had people intrigued even before the program began. Her engaging style and informative insights on how lessons learned at the poker table might be applied in the business arena, including the trial of cases, kept her audience of lawyers, spouses and guests riveted from start to finish. Annie won rave reviews—deservedly so."
Herman J. Russomanno, President, IATL
"There's a lot of advice that I'm actually going to take into my day-to-day from … as a manager at a startup we constantly talk about our wins and losses, but we never really talk about the bad decisions within the wins, and I think that's really important."
Jenna Flateman Posner, Sales Executive
"Annie Duke's presentation at our law firm retreat was one of the highlights of the weekend. Her message focused on how to best benefit from feedback to assist in critical decision making. Her presentation was lively, informative and fun. Annie's background as a champion poker player and her studies in cognitive psychology provide a terrific example of how an academic foundation can infuse and inform business practices. Annie's tales from the poker world provided an interesting way to think about good decision making."
Nicholas J. LePore III, Attorney, Schnader Harrison Segal & Lewis LLP
"Annie showed us how to scale thoughtful risk taking in a complex organization and in so doing realize the dream of Collaborative Agility! And she helped me hold up a mirror to my own biases and self-limiting beliefs, helping me let go and grow toward becoming the leader I have always wanted to be."
Jeff Westphal, CEO and Co-Owner, Vertex Inc.
"She was one of us, an Entrepreneur, willing to sit down with a group of strangers (all be it fellow entrepreneurs) and share a life line of the ups and downs and the wisdom gained from the journey. What a gift."
Erick Slabaugh, Attendee, Entrepreneurs' Organization Seattle
"Annie is a master at delivering an engaging talk that leaves the attendees thinking about the message and how it applies to their world long after her presentation concluded."
Maria Himebaugh, Vice President, Revenue Management, Marriott International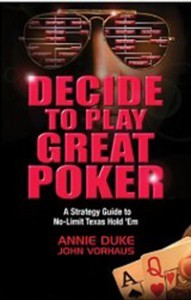 Decide to Play Great Poker
Ask the great poker players how they'd play a hand and the answer is always, 'it depends.' That answer can be infuriating. But guess what? It really does depend. The key to becoming a great poker player is in knowing exactly what it depends on. At last there's a book that gives you that answer.
Poker is a game of so many variables: table position, flop texture, the number of players in a hand, the personalities of your opponents, and so much more. Decide to Play Great Poker teaches you how to identify and analyze those variables, interchange them within basic game-situation templates, and become knowledgeable, comfortable, and confident in any poker situation. Instead of just dictating a bunch of rules that work only some of the time, this book teaches you to become a great poker thinker and strategist so that you can expertly navigate any poker challenge you encounter.
Most players think the goal of poker is to make money. They're wrong! The goal of poker is to make good decisions. Money is simply the way you measure how well you're meeting that objective. So if you're ready to start making world-class decisions at the poker table—and to reap the substantial rewards those decisions will yield—all you have to do is decide: Decide to Play Great Poker now. You'll never be vexed by 'it depends' again.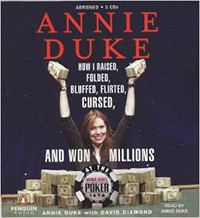 Annie Duke: How I Raised, Folded, Bluffed, Flirted, Cursed, and Won Millions
The top-ranked female poker player in the world reveals an insider's view of the World Series of Poker, a glimpse of her fascinating journey to the top, and keen analysis of winning hands.
Marrying her academic studies in cognitive science with the expert decision making experience gained through her years as one of the top professional poker players , Annie Duke has developed a series of educational and inspirational talks on topics such as how to properly evaluate feedback to become a better decision maker; how to avoid making emotional decisions; how to make the best decisions about resource allocation and avoid the Sunk Cost Bias; how to become a better negotiator and many other topics tailored to hone decision making skills.
Poker is a game both of making good decisions for yourself and taking advantage of the decision making errors your opponents make. That makes it ripe for exploration into the kinds of rampant errors, irrationalities and biases in our decision making lives. Annie Duke has a suite of talks applying the lessons learned from the poker table to our everyday lives.
HEARING IS BELIEVING: Belief formation and motivated reasoning
Once we form a belief, we have a robust tendency to reason around that belief, applying information that confirms our beliefs and ignoring evidence that disconfirms our beliefs. We will also actively work to discredit evidence that disagrees with us. This is a biased process, with different standards for evaluating evidence that agrees with our beliefs and evidence that disagrees with us. The process forms a vicious circle where we reason to support beliefs we already hold instead of updating and changing our beliefs as we gather new information. Annie Duke explains this robust cognitive error and how it impairs our decision making in business and throughout our personal lives. She traces the origins of this bias in memory and thinking and offers strategies to becoming better and more flexible thinkers.
BIG DATA: The good, the bad, and the ugly
As we become a more data-driven society, we face new questions of how best to use all this new data to improve human decision making. Annie Duke explores the ways in which big data has the potential to overcome robust irrationalities in how we process information and solve for the problem of uncertainty. She also points out the pitfalls and dangers of big data and provides advice about how data is aggregated and collected and where the "human element" still needs to be in control of the analysis in order to interpret and model the data.
EVALUATION OF FEEDBACK: The Rough Road of Learning through Experience
In Annie Duke's twenty years playing poker, she noticed that most players quickly plateau in their learning despite an abundance of evidence about how they can improve. Players win or lose hands many times an hour and get feedback about the quality of their play almost immediately. Outcomes are closely tied in time to decisions. Poker provides a closed, tight feedback loop so it should provide an ideal environment for years of learning and improvement. Players also have the opportunity to watch others win or lose hands even more often than they play hands themselves. Yet most poker players repeat the same mistakes. Players have trouble incorporating both positive and negative feedback. When things go well, they give maximum credit to their skill. When things don't go well, they blame luck. Wins, therefore, teach them to do exactly what they are already doing. They ignore losses, attributing them to factors outside their control. Of course, this occurs in every facet of our lives. Annie Duke examines this process with examples from poker, familiar personal and business decisions, and behavioral science research. She shares comprehensive strategies to mitigate these biases, embracing the feedback that our outcomes provide to become better long-term learners. These strategies can be adopted by individuals or at an organizational level.
HOW WINNING AND LOSING DRIVES IRRATIONAL CHOICES: Lessons from the poker table
In poker and throughout our lives, we should try to maximize the time we spend in favorable situations and minimize our time in unfavorable ones. Poker players are too quick to quit when they are winning. They look for any excuse to put the session in the (non-existent) win column. The same players will refuse to quit a losing game. The same thing happens outside poker: sales professionals not giving up on a dead lead; investors unwilling to sell their losing investments. Even something as pedestrian as picking the slowest line at a grocery store and being unwilling to change lines stems from the same bias. Annie Duke examines how the interaction of many cognitive biases (including loss aversion and sunk-cost bias) drives this behavior. These tendencies cause us to miss good opportunities and continue playing when the odds are against us. She provides insight into avoiding this costly decision-making error with strategies that prevent us initially making these poor decisions and how to take a longer term view so we are not as caught up in the emotion of the moment. The strategies apply in the workplace, to parenting and to other personal decisions.
TILT: Managing your emotions
Has anyone ever told you, "Why don't you sleep on it?" or "Take ten deep breaths before you decide?" or even "Calm down." If so, you (like everyone else) have been on tilt. Tilt is a state of distress that causes us to make emotionally-charged and irrational decisions. In poker, many talented players go broke because they play poker on tilt. Making decisions in this unproductive emotional state is not confined to the poker table. Tilt is common in corporate environments, in finance and sales, and, of course, in our personal lives as anyone with a teenager can attest. The best poker players in the world devote tremendous time and energy on how to reduce the effect of their emotions on their decision-making process. Annie Duke shares the secrets and strategies the top players employ to avoid emotionally- charged decision making.
TAKING CARE OF YOUR FUTURE SELF: Temporal discounting and the sacrifices we make to feel good now
One of the biggest challenges poker players face is how to maintain a long-term view that maximizes their results over their career when they are making moment-to-moment decisions in highly emotionally charged situations. One of the biggest obstacles to success as a player is not talent as most might suspect. It is the ability to balance the future against the present moment, to avoid making decisions that might feel good in the moment but will be costly to your future self. This, of course, is the same problem we all face in making decisions about just about anything: retirement savings, dieting, portfolio management, and procrastination, to name just a few. Annie Duke shows how temporal discounting, discounting the future in favor of feeling good in the present, hurts our overall productivity both in a corporate environment and as individuals. She discusses how this irrational weighting of the present interacts with other cognitive biases to prevent learning, to create emotionally charged decision making, to cost us wealth, and to prevent us from realizing our long-term goals. She offers concrete solutions in the form of both cultural and individual supports for making the kinds of decisions in the moment that more rationally take into account our future selves.

Annie Duke: Cooperative Ultimatums
Annie Duke showcases the striking similarities between decision-making in poker and decision-making in daily life. "Poker is a game of decision-making under conditions of uncertainty," she defines, clarifying that the game she plays in not about luck, but about taking advantage of the bad decisions that her competitors make.
She examines how poker can teach us to change people's behavior by bluffing. While some players may bet really big to intimidate other players, this is neither the smartest nor most successful means of getting the other opponents to fold. "What good poker players do is they bet the smallest amount that they think will accomplish their goals," Annie reports, detailing that in real life people who make large ultimatums in personal or work relationships normally can't follow through when the other party doesn't fold, leaving the person who gave the ultimatum with a loss of credibility and nothing left to negotiate.
Annie Duke Speech Excerpt
Annie Duke reveals that one of the biggest downfalls people experience playing poker is their failure to realize the purpose of the game. She clarifies that it's not about winning money, but about reducing uncertainty for yourself while creating uncertainty for your opponents in a game where a large amount of information is hidden.
"If you reduce uncertainty," Annie coaches, "if you put yourself in a position where things are more clear to you than your opponent, then you can force your opponents to make bad decisions and you'll be making good decisions."
Annie Duke l Private Advisor Group | Clip on Preconceived Notions
Annie Duke: Closing the Sale To Early
TEDx Talk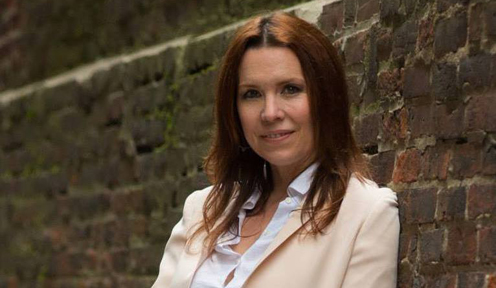 Championship poker player, Annie Duke draws from her twenty-year poker career and cognitive psychology studies to teach people how to make smart decisions in high stakes situations. From her PhD studies at the University of Pennsylvania to her rank as one of the top three most successful women in poker history, she has perfected actionable ... more