* Please note that while this speaker's specific speaking fee falls within the range posted above (for Continental U.S. based events), fees are subject to change. For current fee information or international event fees (which are generally 50-75% more than U.S based event fees), please contact us.
Top25 Speaker Voting

Ann Bancroft needs 7 vote(s) to make it into the Top 25 speakers on Speaking.com!
Speaker Booking Tip
"Tip: speakers bureaus can provide: speaker fee negotiation, insurance, smooth logistics and value add-ons such as extra sessions. "
For Event Planners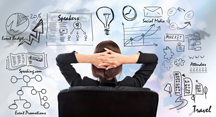 • Keynote Speaker Booking Toolkit.
• Booking a Celebrity Speaker.
• How to Find and Book the Right Speaker.
• Google+ Event Planning Forum.
• Tips for International Clients Booking U.S. Based Speakers.
Similar Speakers
Ed Viesturs

Since he was a child growing up in the flatlands of Rockford, Illinois, Ed Viesturs has been fascinated by mountain climbing. When he was working…

Alan Bean

One of the very few individuals who have had the extraordinary experience of walking on the surface of the moon, Alan Bean uses the stories…

Pen Hadow

British polar guide and explorer, Pen Hadow rose to international fame when in 2003 he achieved his extraordinary goal to become the first person to…

Working with your speakers bureau has been a pleasure. Everyone on your team was extremely responsive and informative, and really helped us to customize our event. I will be sure to reach out to your agency again in the future with any speaker needs that I may have.
The Advisory Board Company
About SPEAKING.com
Established in 1994, we are exclusive agents for some of the world's leading experts, celebrities and professional speakers.
We offer event planners a fully staffed speaker logistics planning team, plus a personal SPEAKING.com Account Executive – a knowledgeable and trustworthy partner. We guarantee your satisfaction with your speaker and a smooth booking process.
Contact us today to book your favorite speaker.

"I want to thank you for your tremendous presentation"..."Your inspirational and motivating messages in the context of your polar expeditions clearly set the tone for our entire annual meeting. Throughout the week I was repeatedly thanked for inviting you to our meeting as so many people found your message encouraging and indeed very relevant to our profession... Your message of setting goals, recognizing and celebrating successes, and taking risk relative to the risk taker clearly resonated with my colleagues."
S. Gunderson, President, AOPO

"I have never before experienced a speaker (Ann) that could address such a large audience but leave you feeling like she had just spent an hour in your living room sharing."
Mark A. Brockmeyer, Past President, Iowa Academy of Science

"Your presentation was simply the perfect way to wrap up our general session... I was delighted to hear consistently, very positive comments about your remarks throughout the rest of the Conference."
J. Mueller, Director, Northwest Airlines

"Ann Bancroft is a modern day pioneer who has been shattering stereotypes about females for decades."
Mary Jo Kane, Director, Tucker Center for Research on Girls & Women in Sport

In the Wall Street Journal Michael Eisner was quoted as saying in an e-mail to employees: "Like the two skiers who are crossing Antarctica, we have to keep adjusting our strategies as conditions keep changing so that we can reach our ultimate goal of success and profitability…"
No Horizon Is So Far: Two Women and Their Historic Journey Across Antarctica
A New York Times Bestselling Author

At ages 45 and 47, two former schoolteachers set out to become the first women to cross Antarctica on foot. American Ann Bancroft and Norwegian Liv Arnesen would walk, ski, and ski-sail for nearly three months in temperatures as low as -35F, towing 250-pound supply sledges across two thousand miles of crevasse-ridden ice while connecting with millions of schoolchildren via Web site transmissions and satellite phone calls.
Order Here





Ann′s Bancroft Arnesen Expedition Presentation
As a sought after speaker, Ann leads her audiences on her journeys with a multi-media presentation utilizing historic images and film. Telling about her past journeys and stories of adventure, she motivates audiences to overcome obstacles by showing how she stayed true to her dream. Her presentations on the Bancroft Arnesen Expedition and her other historic expeditions always keep audiences captivated.
Showing historic still and video footage, Ann Bancroft tells her inspirational and motivational story - beginning with a childhood dream and culminating as she and Liv Arnesen became the first women in history to ski across Antarctica's landmass.
Beginning November 13, 2000, Bancroft and Arnesen skied and sailed across Antarctica for 94 days and 1,717 miles (2,747km), pulling 250 pound (113 kg) sleds full of food and equipment, enduring temperatures as low as -30 degrees Fahrenheit (-34 degrees Celsius) and winds gusting up to 100 miles (160 km) per hour.
Speaking alone or together as a real-life dynamic duo with Liv Arnesen, her expedition partner, Ann brings her experience and images that continually leave her audiences inspired and striving harder to achieve their own dreams.
Ann uses stunning images of Antarctica and her amazing experiences to provide insights on subjects that challenge all of us on a daily basis.
Other Programs Include:
Pursuing Your Goals and Dreams
Shattering Female Stereotypes
Guidance for Success in Life′s Expeditions
Breaking Barriers as a Woman Explorer
Perserverance and Ingenuity
Adapting to Change
Antarctica
The Bancroft Arnesen Expedition curriculum is based on Liv and Ann's historic crossing of Antarctica. It is customized for Kindergarten through Sixth Grade (ages 5 to 12 years old) and is available in English. The curriculum incorporates life skills and focuses on subjects that include science, language arts, art, health, social studies, geography, math, history, and physical education.
Peaceful Conflict Resolution
From playground fights to civil wars, conflict is endemic in the world. This curriculum, "Exploring Cultural Conflicts: Journeys Towards Peace," is intended to help teachers work with students to develop the knowledge, skills and dispositions needed to resolve conflicts peacefully. The curriculum is available in Norwegian, Russian and English.
Dare to Dream
Inspired by Ann and Liv's commitment to encourage others to pursue their dreams, Dare to Dream is an activity-filled curriculum to help kindergarten through sixth-grade students develop one of the life's most important skills — the ability to set and achieve goals. The curriculum is currently only available in English.

Speech
Ann Bancroft delights her audience with her tales of how she achieved her childhood dream of going to the top of the world. She explains just how she was helped to achieve these dreams: "I grew up in an incredibly supportive environment, where my family did not clip my wings; they supported me even though they thought my dreams were pretty crazy, because I dreamed as a little girl to go to the top and bottom of the world."
Naturally, she reveals, there was some skepticism as to her ability to achieve her dream: "My peers were not particularly supportive, but that woman in this picture, my mother, she wanted to see me in a dress a little bit more often, but she got a tomboy who was dreaming about dog-sledding to the North Pole, and she made me believe it was possible and that my dream wasn't stupid."