Andrew Savitz is a creative business leader, advisor, author and speaker, with over 20 years of hands-on experience assisting corporation to become leaders in sustainability and environmental performance and reporting. An internationally known expert on corporate social responsibility and sustainability, Savitz is the author of The Triple Bottom Line: How the Best Run Companies are Achieving Economic, Social and Environmental Success – and How You Can Too.

As a lead partner in PricewaterhouseCooper′s (PwC) global Sustainability Business Services practice, Savitz was PwC′s liaison delegate to the World Business Council for Sustainable Development and represented the firm on environmental and sustainability related matters at the Conference Board. He authored PwC′s widely cited 2002 Sustainability Survey- the first of its kind in the United States.

Now working as a senior consultant at Sustainable Business Strategies, Savitz assists companies to assess, design, develop and implement sustainability programs from vision to reporting, including policies, procedures and programs related to human rights, supply chain management, HIV/AIDS, political contributions, environmental, health and safety management and compliance, community and investor relations, codes of conduct, and international and national standards and guidelines including the United Nations Global Compact, the Global Reporting Initiative, the CERES principles, the Dow Jones Sustainability Index, and the McBride principles. He is an expert in stakeholder analysis, mapping and engagement as well as an advisor on socially responsible capital expenditures and investment.

Savitz created the environmental advisory services practice at Coopers & Lybrand, building it to become the partner-in-charge of PwC′s Environmental Enforcement and Compliance Management services. His practice assisted companies to develop and implement environmental compliance and performance management programs. Savitz also was a regional leader of PwC′s Governance, Risk and Compliance services and the environmental due diligence and dispute analysis group.

Prior to PwC, Savitz served as General Counsel in the Massachusetts Office of Environmental Affairs. He directed all legal matters for the Commonwealth related to environmental affairs, environmental law, regulations and policy. As the Commonwealth′s first Assistant Secretary for Environmental Law Enforcement, he was instrumental in creating the Massachusetts Environmental Crime Strike Force which coordinated the environmental enforcement of criminal and civil laws throughout Massachusetts. Savitz also worked on the regulatory and policy aspects of Environmental Impact Assessments under the Massachusetts Environmental Policy Act (MEPA), and on efforts to improve the Commonwealth′s hazardous waste cleanup, air pollution control and coastal zone development laws.

While General Counsel, Savitz worked closely with the Environmental Law Institute in Washington, D.C. where he taught courses on environmental law and regulations, compliance and enforcement, environment and the media, environmental ethics, and environmental negotiations. Working in conjunction with ELI and the Flashner Judicial Institute, he obtained a grant and created, organized, directed and helped teach the nation′s first environmental training program for state court judges to approximately 75 judges in New England. He created and taught a two day communications training program for the Global Environmental Management Initiative (GEMI).

While attending Georgetown University Law Center at night, Savitz was a staff member for United States House of Representatives, Commerce, Consumer and Monetary Affairs Subcommittee. He conceived and organized hearings on regulatory policy related to finance and consumer protection. He drafted the Corporate Democracy Act, which was introduced to Congress in 1980 and presaged many of the corporate governance issues being debated today.

Savitz founded and currently chairs the Board of the Massachusetts League of Environmental Voters and serves on the Board of Directors of the Environmental League of Massachusetts and the Advisory Board of the Boston Zoos. Appointed by US EPA Administrator Carol Browner to the National Environmental Educational Advisory Committee, Savitz now serves on the Steering Committee of the Harvard University, John F. Kennedy School of Government, Environmental and Natural Resources Program.

Savitz was graduated from the Georgetown University Law Center, where he was an editor of the Georgetown University Law Review. He attended New College Oxford as a Rhodes Scholar, earning a degree in Philosophy, Politics and Economics. He graduated, Phi Beta Kappa, from The Johns Hopkins University.
Speeches / Speaking Engagements
Andy Savitz′s wide-range of experiences with sustainable practices make him a knowledgeable environmental speaker and a true expert in guiding businesses to success through implementing environmental policy. He uses his first-hand experience to guide your organization toward continuous success through cutting-edge sustainability.

Suggested Speaking Topics:

The Triple Bottom Line
Sustainability
* Please note that while this speaker's specific speaking fee falls within the range posted above (for Continental U.S. based events), fees are subject to change. For current fee information or international event fees (which are generally 50-75% more than U.S based event fees), please contact us.
Top25 Speaker Voting

Andy Savitz needs 5 vote(s) to make it into the Top 25 speakers on Speaking.com!
Speaker Booking Tip
"Tip: find a speaker in your local area to save on travel costs. Most speakers will also reduce their keynote fee for local events. "
For Event Planners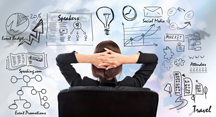 • Keynote Speaker Booking Toolkit.
• Booking a Celebrity Speaker.
• How to Find and Book the Right Speaker.
• Google+ Event Planning Forum.
• Tips for International Clients Booking U.S. Based Speakers.
Similar Speakers
Bill Reed

Bill Reed is a planning consultant, design process facilitator, lecturer and author. He is the President of Integrative Design Collaborative and a principal of the…

Mayor Bob Dixson

After a massive tornado leveled Greensburg, Kansas to the ground, Mayor Bob Dixson led residents not only to rebuild, but create what some now call…

Bill Reed

Bill Reed is a planning consultant, design process facilitator, lecturer and author. He is the President of Integrative Design Collaborative and a principal of the…

SPEAKING.com / Core Agency were very helpful in every way possible. I would recommend them to others and we will most definitely secure all our future conference speakers through them again.
Babcock & Wilcox
About SPEAKING.com
Established in 1994, we are exclusive agents for some of the world's leading experts, celebrities and professional speakers.
We offer event planners a fully staffed speaker logistics planning team, plus a personal SPEAKING.com Account Executive – a knowledgeable and trustworthy partner. We guarantee your satisfaction with your speaker and a smooth booking process.
Contact us today to book your favorite speaker.

The Triple Bottom Line: Why Sustainability is Transforming the Best-Run Companies and How It Can Work for You
Your company′s sweet spot is where its financial interests coincide with social and environmental interests.

It is called sustainability, and Fortune 100 companies like DuPont, PepsiCo, and Toyota are beginning to see it as the most transformative business concept in years. Responding to growing pressure from regulators, environmentalists, and socially concerned shareholders, these and other firms are charting solutions that will reap environmental and social rewards along with financial ones. Companies that defy the principles of sustainability find themselves suffering significant setbacks to their business objectives.

The Triple Bottom Line is the groundbreaking book that charts the rise of sustainability within the business world and shows how and why financial success increasingly goes hand in hand with social and environmental achievement. Andrew Savitz chronicles both the real problems that companies face and the innovative solutions that can come from sustainability. His is a hard-line approach to bottom-line fundamentals that is re-making companies around the globe.

Savitz identifies and explains this new management concept in plain language and with good humor, showing leaders in organizations of all sizes and industries exactly how they can benefit. He provides memorable stories and simple rules of the road to help you find your company′s sweet spot. In the end, he shows that sustainability is a fundamental approach to management that lets businesses protect and grow the resources they need to succeed.
Order Here





Andy Savitz′s wide-range of experiences with sustainable practices make him a knowledgeable environmental speaker and a true expert in guiding businesses to success through implementing environmental policy. He uses his first-hand experience to guide your organization toward continuous success through cutting-edge sustainability.

Suggested Speaking Topics:

The Triple Bottom Line
Sustainability
Andy Savitz Speech Clip