* Please note that while this speaker's specific speaking fee falls within the range posted above (for Continental U.S. based events), fees are subject to change. For current fee information or international event fees (which are generally 50-75% more than U.S based event fees), please contact us.
Top25 Speaker Voting

Amanda Gore needs 4 vote(s) to make it into the Top 25 speakers on Speaking.com!
Speaker Booking Tip
"Tip: speakers bureaus provide added value that you cannot get by booking speakers directly. "
For Event Planners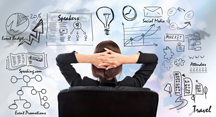 • Keynote Speaker Booking Toolkit.
• Booking a Celebrity Speaker.
• How to Find and Book the Right Speaker.
• Google+ Event Planning Forum.
• Tips for International Clients Booking U.S. Based Speakers.
Similar Speakers
Tom Flick

Former Rose Bowl champion, Tom Flick gives audiences the skills they need to achieve results in an ever-changing world. He draws on his leadership experience…

Ruben Gonzalez

When Houston resident Ruben Gonzalez decided to try out luging, he had never even touched snow. Over 30 years later, he is the only winter…

Anthony Bourke

Accomplished fighter pilot and seasoned CEO, Major Anthony Bourke has helped thousands of leaders streamline growth and improvement in their companies. After flying hundreds of…

I just wanted to send a quick follow-up note to say – THANK YOU! I appreciate your partnership, and perseverance in helping us to find the right speaker for our group. Our speaker was absolutely excellent! The group loved him; it was perfect.
DeVry Education Group
About SPEAKING.com
Established in 1994, we are exclusive agents for some of the world's leading experts, celebrities and professional speakers.
We offer event planners a fully staffed speaker logistics planning team, plus a personal SPEAKING.com Account Executive – a knowledgeable and trustworthy partner. We guarantee your satisfaction with your speaker and a smooth booking process.
Contact us today to book your favorite speaker.

"Amanda is a wow of wows as a speaker. She′s enchanting, captivating, brilliantly funny, tenderly charming, heartfelt, genuine, sincere and poignantly authentic and yet she delivers an impactful message that we each want and need to hear. She′s unforgettable, with her innovative audience involvement techniques.... that will give you skills to take home, tell others, and start using immediately to better your life, your relationships, future and finances. I can′t say enough good about her. Amanda personifies ′Chicken Soup′ in talk. She′s too good not to be known to the entire world."
Mark Victor Hansen, co author of the Chicken Soup for the Soul

"Amanda what can I say . . . you were a smash hit!!! We did a quick review of the evaluation forms for the meeting and of course you received the highest marks and some of the most complimentary comments, many of whom demanded that we have you back EVERY year! My expectations were only exceeded by the real you. And I can′t get that darn song "Always look on the bright side of life" out of my head!!! The next two days we were there after you had gone it seemed as though everyone was humming that tune, and we even sang it at the Chairman′s Ball!!! You brought a powerful message wrapped in fun and silliness which made it enjoyable as well as informative."
Scott Larsen, Aluminum Extruders Association

"I had the pleasure of being in the audience at the Atlantis with Amerus Life and had my teenage daughter with me. We both thoroughly enjoyed your presentation and comments as did the rest of the group. I went on to Jamaica with some of the group and we were always noticing thumbs up for excellent and the zut, zut zut love messages being sent. Thank you and keep up the good work."
Member, Amerus Life

"Thanks for such a wonderful message on Saturday!!! You really lifted our spirits and gave us all something to take home. (I gave the video to a despressed friend - hoping for results.) I know you will have tremendous success here - we need your perspective in our lives. I look forward to hearing about your continued success and fully expect to see you on Jay Leno or David Letterman... You go girl! I′ll say ′I actually saw her in person.′ Thanks again."
Member, Promotional Products Association

"Thank you for being an integral part of our conference." The overall goal was to provide an interactive learning experience focused on the development of skills that would allow attendees to excel in the midst of changes and challenges within their professional and personal lives. Your session was right on target!"
Linda Rudwick, Texas Society of Association Executives

"Thank you for the opportunity to work with you!! The critiques that I previewed gave you the highest of ratings. I was worried that the presentation would be too long for this group to sit but everyone thought you should have had more time. Figure that out! I did a presentation at one of our larger companies yesterday and the folks that attended your session raved about you. So you made me look good too!"
Event Planner, Cendant Corporation

Partial Client List:
Air New Zealand
Ansett Australia
Aristocrat Leisure Industries
Association of British Tour Operators
Australian Federation of Travel Agents
Bear Creek
Cadbury Schwepps, PLC
Continental Airlines
CSR Sugar
Harvey World Travel
Hilton Hotels
Hungry Jacks (Jack in the Box)
Hyatt
Kellogg
Kentucky Fried Chicken
Marriott
Mars Confectionery
McDonalds
Meeting Planners International (MPI)
National Tour Association
Nestle
Oklahoma Restaurant Association
Pepsico
Pizza Hut
Quantas
Society of Incentive and Travel Executives
Sonic
Thrifty Rent-A-Car
Travel Agents Association of New Zealand
Washington Beer and Wine Wholesalers
Hoechst Marion Roussel
Johnson and Johnson
Mayo Clinic
Merck
Parke-Davis
Pfizer
Red Cross
Roche
Bayer
Benco Dental
Bristol Meyers Squibb
Case Managers Society
Cigna
Merryl Lynch
Missouri Bankers Association
MBNA America
MLC Limited
National Australia Bank
NOW Financial Services
Price Waterhouse Coopers
Reserve Bank of Australia
Texas Credit Union League
St. George Bank
Washington Mutual Finance
Washington Mutual Group of Funds
Wells Fargo
Alabama Association of Realtors
Apartment Association of Indiana
Apple Residential
Century 21 Real Estate
Challing Harding Real Estate
Challenge Realty Group
Coldwell Banker
Cornerstone Realty
CLC Australia
Commercial Union Insurance Co.
Cuna Mutual Insurance Group
FAI Life Insurance
Farm Family Life Insurance
Great West Life
Insurance & Super Commission

You Can Be Happy
by Amanda Gore

First there was IQ – mental intelligence; then there was EQ – emotional intelligence. Now, there's HQ – happiness intelligence!

How can you boost your happiness intelligence – and therefore your ability to be happy – without effort, study or work? When you read this book you will laugh and enjoy yourself as you discover simple and easy ways to change the way you feel.

The stories in "You Can Be Happy" will:

Lift your spirit
Give you tips on keeping your body, mind and soul happy
Help you to see life from a different perspective
Uncover some of the secrets of successful relationships

You'll see ideas on how to be happy all the time – without a lobotomy! Yes, it is possible! No matter what the cynics think or say. Based on articles published in newspapers around Australia, Amanda Gore's approach is simple but effective. The thoughts, tips and ideas in this book come in 'bite-sized' chunks for easy reading.

How to order :
Click here to learn more about this book and to order it securely online from Amazon.com. When the Amazon.com screen comes up, simply click "add it to your shopping cart" to order.
Amanda has a range of areas in which she has expertise… most of them related to communication. What you will see here is a list of possible titles and content, however, these can be modified to suit your particular conference themes or outcomes.

As an australian speaker, it′s not possible to have just one talk as there are not enough audiences for that! So Amanda has information that can be mixed and matched so the content and message can vary. These outlines are just guides for you to have an idea of the areas in which she can speak. Have a direct chat with Amanda to determine which combination would be best for you.

"The Spirit of Leadership" ™
If you want to change an organization, you have to lead with a Change of Heart - a Change of Spirit. The spirit in which we do anything determines the outcome, whether positive or negative. People with a positive spirit are inspired, motivated, excited about what they do, and therefore create strong, lasting relationships.

This session is full of techniques that will bring out the positive spirit of every attendee, inspire them to handle change or any business challenge creatively, motivate them to be their best, and foster collaborative teamwork. This purpose/spirit driven culture is the culture of the future. The new generations are demanding it, baby boomers are seeking it, and everyone wants it! This keynote radically affects the group dynamics - it breaks down barriers so that learning, networking and connection continue not only during the meeting, but for the long term.

"Live Out Loud" ™ (Part One)
This presentation makes people feel good about themselves, gives the skills of emotional intelligence and transforms their thinking. Audiences will learn to understand the importance of connection in sales, service and relationships, as they discover how to celebrate, motivate and encourage themselves, acknowledge and recognize others, balance work and life in new ways, laugh more and rediscover joy.

"Lead Out Loud" ™ (Part Two)
This presentation teaches people how to make others feel good. "People will forget what you say, they will forget what you do, but they will never forget how you made them feel," Carl Buechner. Audiences will learn how to motivate and encourage others better, be authentic at all times, program themselves for excellence, unlock the secrets and power of non-verbal communication, be humble and work collaboratively, build strong, lasting relationships and how to have a positive spirit - not just a positive attitude!

Break-out Session or Workshop Options
"You can′t change a customer′s attitude - but you can change yours!" Traditional sales course focus on communication styles and techniques that are still important ….but everyone knows them. Teach your team the latest subtle verbal and non verbal techniques to create partnerships - not just relationships- with your clients or customers. Partnerships are the next level to aspire towards - while everyone else is just working on relationships, you can be focused on creating true long term partnerships! There are many secrets to enhancing rapport, connection and delivering unpalatable messages without destroying relationship as well as building ongoing loyalty with customers or clients. All relate to our ability to communicate and connect. This session explores how to find out what our clients really want , at much deeper levels than before which then allows us to serve their real needs better than our competitors - and with more flexibility, options and choices.

"Communicate Your Way to Success" or "Put the Zing Back in Your Fling!"
Whether genetic or environmental, the differences in communication styles between men and women are significant. Understanding non verbal communication and the different ways we think and operate helps us have smoother interactions and avoid professional and personal misunderstandings. Although Amanda uses a lot of humour with this session, there are many useful and important distinctions that are highlighted so people can make dramatic changes in their understanding of what is going on, and then have more choices over how to behave.

Relationships are like living breathing organisms and they need nurturing and watering and care - just like real plants. How to do this nurturing specifically is what you will learn in this session - and how to find out what the other person wants and needs. It′s very funny - and VERY useful for life and work!

This session can be related to sales, customer service, negotiating, call centres, business relationships, or personal relationships and can focus on sex differences or not!
TEDx Talk
Amanda Gore shares little known research on our most vital organ, making a case that changes must begin with the heart. She reveals that the heart produces a magnetic field that extends a 6 to 10 foot radius beyond our body, a finding that suggests our mood can indeed physically influence the people surrounding us.
Furthermore, the heart stores memories and like the brain has its own system of neurons and neuron transmitters. "We know that the heart dominates every single physical, emotional, and mental process in the body," she states. "So if you want to change stuff you have to go to the most important space on earth, the space inside your heart."
Demo Video
Keynote Speech