* Please note that while this speaker's specific speaking fee falls within the range posted above (for Continental U.S. based events), fees are subject to change. For current fee information or international event fees (which are generally 50-75% more than U.S based event fees), please contact us.
Top25 Speaker Voting

Allison Massari needs 1 vote(s) to make it into the Top 25 speakers on Speaking.com!
Speaker Booking Tip
"Tip: ask your speaker to do a book signing or attend a VIP meal with your guests. "
For Event Planners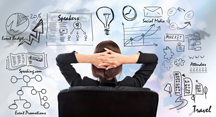 • Keynote Speaker Booking Toolkit.
• Booking a Celebrity Speaker.
• How to Find and Book the Right Speaker.
• Google+ Event Planning Forum.
• Tips for International Clients Booking U.S. Based Speakers.
Similar Speakers
Dave Pelzer

#1 New York Times Best Seller List and #1 International Best Selling Author, Recipient of The National Jefferson Award In a word, Dave Pelzer embodies…

Chris Bashinelli

Perhaps best known for his role on the worldwide hit HBO show The Sopranos, Chris Bashinelli is a motivational speaker who focuses on cross-cultural issues…

Wayne Lee

Wayne Lee is an award winning corporate hypnotist and performance coach who has presented to over 4000 audiences all over the globe for the past…

Our speakers were absolutely outstanding and top class. Once again, thank you for making this happen for us. You have been outstanding and the best speakers bureau we have ever worked with!
Volkswagen
About SPEAKING.com
Established in 1994, we are exclusive agents for some of the world's leading experts, celebrities and professional speakers.
We offer event planners a fully staffed speaker logistics planning team, plus a personal SPEAKING.com Account Executive – a knowledgeable and trustworthy partner. We guarantee your satisfaction with your speaker and a smooth booking process.
Contact us today to book your favorite speaker.

"I don't believe there is a group who could sit before the pure magic Allison brings to a room and not be forever changed."
J. Chapman, Global Pharmaceutical Company Ranked 119 on the Fortune 500
"As Executive Director I give very few guarantees—I guarantee that you will love Allison Massari."
Katee Tully, Executive Director, The Morean
"I seldom am impressed by professional speakers enough to attend their sessions 8 times in 3 months. However that is exactly what I did with Allison."
Farogh Nazari, Senior Manager of Global Continuing Education, Siemens Healthcare Diagnostics
"If you had been at (GE's) Centricity LIVE, you could have seen the three-minute standing ovation that Allison got after her talk yesterday. And you could have seen the customer who came up to me, hugged me, and thanked me for bringing Allison to Centricity LIVE, telling me that Allison's speech 'has changed my outlook on life.'"
Justin Steinman, Vice President and General Manager, GE Healthcare IT
"From the front row, I could see Allison's eyes glisten as she spoke, and felt her sincerity. She touched the entire audience with a profoundly powerful and uplifting presentation."
Paul Trakofler, CIO, Healthcare Administrative Partners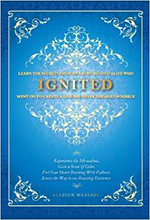 IGNITED: Learn the Secrets of Transformation from an Artist, Burned Alive, Who Went on to Create a Life She Never Dreamed Possible
Allison Massari teaches how to create your own transformation. Ignited is a gripping story of burning flesh, searing pain and relentless challenges that offers redemptive tools which will allow anyone to obtain life's abundant gifts. Massari provides precise reasoning about how to understand and use suffering to shift to higher levels of awareness, and ultimately a place of peace. Whether you are concerned about personal growth, relationships, work or your past, this audio set can help.
Ignited provides details about how to understand and unravel the complexities of challenges, difficult people and painful moments, as well as how to go beyond to all the gifts awaiting you. Ignited does not embrace magical thinking. Massari empathetically proposes a method for acknowledging difficulty in life in order to learn and make shifts that last, thus moving you forward into a peaceful, grounded life. She advocates acknowledgment of the intricacies of pain and challenge, and shows how love is the salve that ignites the normal and propels it into the miraculous.
You will learn: 1) How to understand the big question: "Why are we living in a world with so much pain?" 2) How to create a complete shift in attitude that will instantly change your reality 3) How to move out of inertia and create against-all-odds outcomes 4) What not to say to someone who is suffering. And a guide to also show what to do and say 5) How to successfully deal with difficult people 6) How humanity, authenticity and connecting to purpose become the fast path to transformation 7) The Seven Healing PatternsTM 8) How life is a school...
Triumph over Tragedy—Success through Change, Adversity and Tough Times
Feel fortified with a new vision for managing change and adversity.
Ignite the Fire Within—The Art of Exceptional Self-Leadership
An inspirational keynote illuminating how self-mastery leads to one's greatest productivity.
Thriving in Turbulent Times
This critically acclaimed survival story is excellent for sales groups.
Wellness and Well-Being at Work: Empowering Employees to Better Manage Their Lives Nourish your employees and leaders with specific tools to lead their lives.
The Survival Guide to Being Human and the Art of Happiness
Based on Allison's Ted Talk. Secrets revealed. Tales told. Mysteries uncovered. A burn injury and traumatic brain injury survivor teaches how to find peace, purpose, happiness and forgiveness.
Self-Mastery: Finding Peace and Purpose in a World of Chaos
Learning personal leadership impacts every aspect of your success in work and life.
Optional 2nd hour—Mastering Your Life
This is also an excellent 2nd hour program after any of her other keynotes and/or a closing session.
Why Allison?
Voted on the "Best Keynote Speakers"List—M&C Magazine 2102, 2013, 2014.
Voted #1 National "Rising Star" by the National Speakers Association, 2011.
Speaker at TEDxZaragoza in Spain.
Unique history as an internationally successful entrepreneur, burn survivor, brain injury survivor and artist.
Featured expert in the documentary "ReSolve" (narrated by Scott Neil, Head of Special Forces, US Military, Afghanistan)
Known for her authenticity and her ability to completely transform an audience. Projects a distinct calm speaking style while delivering a riveting message.
Allison Massari teaches her listeners to find peace, purpose, and happiness, and gives them the tools they need to rise above any obstacle. As the survivor of two life-threatening car accidents, suffering severe burns and a traumatic head injury, she exposes her personal journey from absolute loss, to forgiveness and understanding, and finally to success and a life beyond anything she could have imagined. Through the power of storytelling, Allison weaves humor, surprise, and heart-wrenching experiences, allowing the audience to study what she learned on each step of her path. You will hear and understand the answers to some of life's biggest questions. This content-rich and deeply moving speech fortifies audience members with a new vision and applicable tools for managing change and adversity.
Allison Massari Keynote Speech
Allison Massari draws from her experience as a long-term patient to define "compassionate care" into today's health care system, revealing that it doesn't take as much as people think to provide a high-satisfactory experience for a patient. She describes a day in the hospital burn unit in which she felt especially alone and in pain until a nurse's simple gaze of kindness shifted her mentality to a more positive place.
"She never said a word," Allison recalls. "And she put her hands on my head and ran her fingers through my hair and again she never took her gaze off me. And her love washed over me and I felt healed. It was a seven second interaction and I will never forget her."
Allison Massari: TEDxZaragoza
Allison Massari details how she nearly died in a fiery car crash and the aftermath of recovering from burns that had penetrated almost to the bone. Lying swollen and bloody in the hospital for 40 days, Allison was in such excruciating pain, she did not even know how she was going to get through the next few seconds, let alone days. The one thing that gave her brief moments of comfort was a game she had played with her father for years in which they jokingly pretended to be Russian spies "Boris" and "Natasha." "For the first time in weeks, I smiled. In an instant I went from feeling devastated to powerful," Allison admits after her father took up the game for the first time since before her accident. "And as Boris would say 'it is the power of the mind.'"
Allison connects her experience to our pursuit of happiness, in which we often rely on external things or experiences such as falling in love or success at work to make us "feel happy." However as she points out, if we are always dependent on outside things for our happiness we will always be on the run searching. "The truth is we cannot acquire a deep sense of peace and lasting happiness unless we're willing to address our suffering," she comments.
Allison Massari: Demo Video
Allison Massari: Healthcare Keynote Speaker
Keynote Speech