* Please note that while this speaker's specific speaking fee falls within the range posted above (for Continental U.S. based events), fees are subject to change. For current fee information or international event fees (which are generally 50-75% more than U.S based event fees), please contact us.
Top25 Speaker Voting

Alfred Edmond Jr. needs 8 vote(s) to make it into the Top 25 speakers on Speaking.com!
Speaker Booking Tip
"Tip: find a speaker in your local area to save on travel costs. Most speakers will also reduce their keynote fee for local events. "
For Event Planners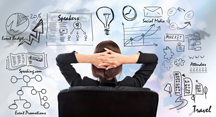 • Keynote Speaker Booking Toolkit.
• Booking a Celebrity Speaker.
• How to Find and Book the Right Speaker.
• Google+ Event Planning Forum.
• Tips for International Clients Booking U.S. Based Speakers.
Similar Speakers
Mike Robbins

Author of three books, Focus on the Good Stuff, Be Yourself Everyone Else is Already Taken, and his latest, Nothing Changes Until You Do, Mike…

Myrtle Potter

For over three decades, Myrtle Potter has dedicated herself to the needs of patients and consumers worldwide as a leader of some of America's most…

J.R. Martinez

J. R. Martinez has been inspiring, motivating and empowering his audiences with his amazing story of recovery since sustaining severe burns on 34% of his…

Everyone at your speakers bureau was incredibly attentive and easy to work with; you have been a conference organizer's dream!
ABS Capital Partners
About SPEAKING.com
Established in 1994, we are exclusive agents for some of the world's leading experts, celebrities and professional speakers.
We offer event planners a fully staffed speaker logistics planning team, plus a personal SPEAKING.com Account Executive – a knowledgeable and trustworthy partner. We guarantee your satisfaction with your speaker and a smooth booking process.
Contact us today to book your favorite speaker.

"Alfred is a gifted speaker who skillfully connects with diverse audiences. He is an amazing talent, an authentic voice and a consummate professional who consistently delivers."
- D Michelle Flowers-Welch, Founder & CEO of Flowers Communications Group
"As a speaker and business competition judge, he is a trusted partner and adviser in helping us connect directly with entrepreneurs to deliver tools and programs that are critical to success. We find his passion and deep knowledge of business invaluable."
- Wells Fargo
"Alfred Edmond Jr. is a dynamic speaker and passionate about the health of the business community. Alfred's dynamic speech, sponsorship and attendance increased in subsequent years. It is with great pleasure that I endorse Alfred Edmond Jr."
- Tiffany M. Newmuis, 2016 Philadelphia DNC Host Committee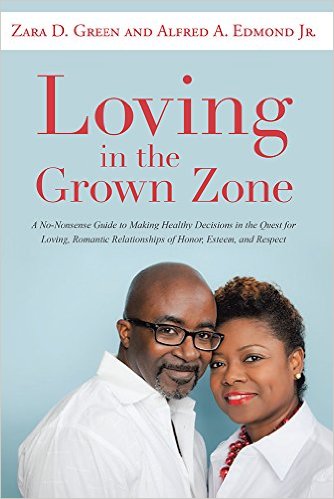 Loving in the Grown Zone: A No-Nonsense Guide to Making Healthy Decisions in the Quest for Loving, Romantic Relationships of Honor, Esteem, and Respect
Too many people have surrendered to the belief that dissatisfaction, neglect, infidelity, abuse, disrespect, conflict, exploitation and betrayal are natural, normal, and unavoidable characteristics of romantic relationships and even marriage. We are presented with a choice: relationships that don't last and relationships that do, as long as participants are willing to endure inevitable suffering, mistreatment, and victimization, usually at the hands of one another.
Loving in the Grown Zone is a rejection of that thinking. It is testament to the authors' belief that while there may be no such thing as a perfect relationship, that is not justification for accepting anything less than healthy relationships. No one is required to accept mistreatment as the price of a loving, safe, and sustainable relationship of honor, esteem, and respect. Furthermore, establishing such healthy, resilient, and fulfilling relationships are not a matter of luck or chance, but of intention, learnable skills and practices, and commitment to personal growth. Loving in the Grown Zone urges you to learn those skills and commit to those practices, including recognizing the difference between the attractors that motivate us to initiate romantic relationships and the sustainers required to ensure that such relationships are healthy, safe, and affirming for both partners.

POPULAR LECTURE TOPICS
Becoming Your Own Boss: A Masterclass in Start-Up Success
Every entrepreneur believes they have can't miss ideas. Have you tested your idea? Do you have proof of concept? Are you marrying your idea when you should only be dating it? Do you actually know how to lead a company?
There is a difference between starting and owning a business, and being your own boss. With humor and powerful insights, this informative presentation reveals the key tenets of the immense preparation behind launching a business. From ways to test your ideas and identifying viability & scalability, to developing the emotional literacy, self-management and preparation skills necessary for successful entrepreneurial leadership, Alfred takes audiences on the crash course of a lifetime.
Secrets of Success & Wealth From The World's Greatest Entrepreneurs
Having spent a lifetime in journalism, Alfred has accumulated a wealth of invaluable insights and secrets to success gleaned directly from exclusive interviews with outstanding business leaders. In this powerful talk, Alfred highlights the commonalities between some of the greatest minds in business — including billionaire Chairman & CEO of Koch Industries, Charles Koch.
Relationship Excellence: The Hidden Secret of Business Success
The ability to create and maintain healthy relationships is the single biggest prognosticator of career, business and financial success in your life; the failure to do so is the biggest threat to that success. With the many different forms of communicating we use on a daily basis — email, text, phone, face-to-face — business relationships are faster paced, higher stakes and less transparent than ever before. As such, Alfred details key strategies that business leaders must develop to establish winning relationships.

Alfred Edmond Jr., Financial Expert and Journalist: Lecture, Creating Multigenerational Wealth
Renown business journalist, Alfred Edmond Jr. examines how ordinary people can equip and empower themselves to make the wisest financial decisions possible in a post-recession world that does virtually nothing to educate society on managing money.
In this age though, it's more important than ever to become financially literate. The institutional model - employers and government agencies that took care of previous generations' insurance policies and pensions - is disappearing as younger Baby Boomers gained unprecedented power to choose what they would do with their money.
While Edmond admits that much of the financial distress in the 2008 Financial Crisis was institutional, individual consumers' decisions played an undeniable part. "A lot of people self-inflicted. A lot of it was us making ill-informed decisions about what we do with our money on a day-to-day basis," he says. Putting things into perspective, Edmond summarizes that every consumer has a behavioral pattern that is either "feeding a poverty-creation lifestyle or a wealth-creation lifestyle."
Alfred Edmond Jr., Financial Expert and Journalist: MSNBC Panel