* Please note that while this speaker's specific speaking fee falls within the range posted above (for Continental U.S. based events), fees are subject to change. For current fee information or international event fees (which are generally 50-75% more than U.S based event fees), please contact us.
Top25 Speaker Voting

Alden Mills needs 5 vote(s) to make it into the Top 25 speakers on Speaking.com!
Speaker Booking Tip
"Tip: some speakers might provide one of their popular book titles as a free gift to your audience. "
For Event Planners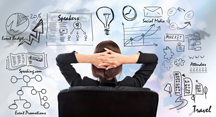 • Keynote Speaker Booking Toolkit.
• Booking a Celebrity Speaker.
• How to Find and Book the Right Speaker.
• Google+ Event Planning Forum.
• Tips for International Clients Booking U.S. Based Speakers.
Similar Speakers
Kevin Kelly

Internationally acclaimed motivational speaker Kevin Kelley is a foremost authority on entrepreneurship, leadership, sales, creativity and personal excellence. Over the course of two decades, Kevin…

Natalie Coughlin

Natalie Coughlin has positioned herself as one of the most exciting and marketable athletes in today's world, as well as one of the most talented…

Dominique Dawes

Championship athlete, Dominique Dawes is best known for her role in "The Magnificent Seven," the 1996 Olympic gold medal-winning American women's gymnastic team, which to…

Finding the appropriate speaker for an event is a challenge. Your stellar speakers agency made the process extremely easy. I would recommend your agency to anyone.
Mercury University
About SPEAKING.com
Established in 1994, we are exclusive agents for some of the world's leading experts, celebrities and professional speakers.
We offer event planners a fully staffed speaker logistics planning team, plus a personal SPEAKING.com Account Executive – a knowledgeable and trustworthy partner. We guarantee your satisfaction with your speaker and a smooth booking process.
Contact us today to book your favorite speaker.

Alden rocks! Finally, a speaker who's walked his talk."
- Lustre-Cal Corporation
"One of the best we've ever had."
- USAA Federal Savings
"Alden made a difference in our lives!"
- Select Comfort (NYSE)
"Incredible! A life-changing experience."
- World Financial Group
"Alden set the tone—then stole the show."
- Verne Harnish, Fortune's ScaleUp Summit
"The best commencement speaker we've had."
- Case Western School of Medicine
"Nailed it! Alden delivered a powerful message."
- Acumatica Software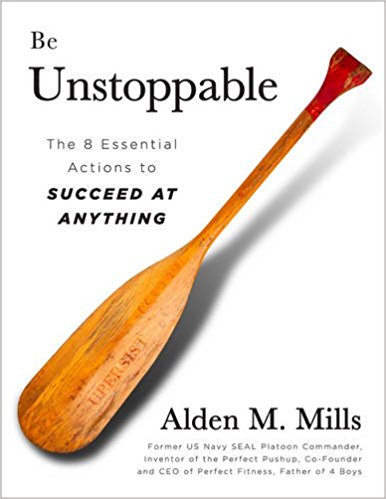 Be Unstoppable: The 8 Essential Actions to Succeed at Anything
You see others who have the things you want money, joy, success and suppose that they were born with special talent or into a family which made these things easy to attain. They are just lucky. What you don t know is that there is a methodology to success.
BE UNSTOPPABLE
contains a system to gain this vital skillset.
Alden Mills was an uncoordinated asthmatic who went on to become a national rowing champion, three time Navy SEAL Team Commander, inventor of over 20 fitness products and CEO of the #1 fastest growing consumer products company as identified by INC 500 magazine in 2009. Through his own journey to success, Mills identified Eight Actions proven to overcome the bad habits between you and getting your goals.
Written in a story format that is easy to remember, BE UNSTOPPABLE opens with a parable of a young skipper who meets a remarkable, seasoned captain, changing the skipper's direction and setting him on a course to fulfill a larger destiny. The allegory, intertwined with Mills humorous, brutally honest personal stories, anchors tools like Plan in 3D, Exercise to Execute and Improvise to Overcome into your memory. You can start at any place in the program, because the momentum gained from using any of the tools will cause you to stop making excuses about why you can't have the life of your dreams, while the stories inspire you to do whatever it takes to ensure that you can.
The goal-getting code embedded in BE UNSTOPPABLE will enable you to navigate around challenges, chart a course, and put you on a heading to achieving your dreams.
However the past has shaped you, your future is yours to shape, and if you want to shape it for success, you'll find no better coach than Alden Mills. Using the power of a parable and his own experiences as a Navy SEAL and accomplished entrepreneur, Mills teaches you his proven framework for success. BE UNSTOPPABLE is the parable of a young skipper who meets a remarkable, seasoned captain, and this chance meeting changes the young skipper's direction in life, setting him on course for living his dreams. This charming tale illuminates the eight actions to take to succeed at anything in life, and makes BE UNSTOPPABLE a uniquely effective hybrid of Who Moved My Cheese and Vince Lombardi-style coaching.

Alden Mills—a humble leader with abundant charisma, vibrant storytelling skills, and a teacher's heart—brings his frameworks to life in every keynote.
It begins with your precall–when Alden asks penetrating questions so he can customize his presentation to an exceptional degree. He then delivers his keynote with the passion and experience you've come to expect from such an outstanding speaker.
BE UNSTOPPABLE:
The Science and Secrets of Persistence
Finding success can be hard, frustrating, and even demoralizing. Many people give up too soon, not knowing how close they've come to reaching their goal. Thanks to 25 years leading businesses and Navy SEALs, Alden Mills has learned that success can be a choice. He draws upon his own failures and achievements to share how anyone can succeed at greater levels once you understand the science and secrets to persistence. This inspiring keynote is based on Alden's highly-regarded book, Be Unstoppable.
BUILD UNSTOPPABLE TEAMS: 4 Essential Actions of High Performance Leaders
In today's hard-charging world, your success is determined by your ability to lead–yet there's no greater challenge than galvanizing others into high-performing teams. Alden, CEO of America's fastest-growing consumer products company as well as a #1 Navy SEAL platoon commander, shares how to bridge the gap between the impact you want and the outcomes you need. Audiences get his C.A.R.E. framework to implement on Monday morning.
Alden has broad audience appeal. Here's a sampling of his keynotes:
Financial services: Transamerica, USAA, First Guaranty Mortgage, Residential Mortgage Services, VeriClaim
Healthcare: Boston Children's Hospital, Case Western's School of Medicine, American Healthcare Association
Leadership: Fortune's ScaleUp Summit, EO/YEO, TEDX
Technology: Acumatica, Akamon, Jasper Software, Telefonica, Mobile World Congress, Ironhack Barcelona
Consumer goods: Select Comfort, Embassy Suites, Groupe Beneteau, Ariat
Manufacturing: Lustre-Cal, Implus
Associations: GPI, Kansas Farm Bureau
Education: UC Berkeley, Dodge City High Schools, IESE



Alden Mills, Leadership and Team Building Speaker: Excerpts from Be Unstoppable
Former Navy SEAL, Alden Mills explores why Hell Week and succeeding in sales have more in common than you may realize. While most entrepreneurs, executives, and their teams may never have to do a HALO jump or swim 800 meters with their hands and feet tied together, taking on new initiatives or implementing any massive change in an organization evoke very similar feelings and responses.
Our brains are hardwired to survive, Mills explains, so whenever we come up against situations that seem risky or ask us to do something we haven't done before, most of us naturally put up a mental block and never even try. In the case of Navy Seals training, Mills notes that they typically lose 80% of the class within the first six weeks, highlighting that the biggest surge in withdrawals occurs right after leaders have described the final exam.
Out of the remaining group of students, 90% pass, because the instructors provide them with a sturdy support system, assigning them a "swim buddy" and guiding them through the course in small manageable steps. Mills discloses that though they never admit it, Navy SEAL instructors want trainees to pass, but before they can help, they need to see evidence that the candidates are willing to make the effort. "You see the attitude that allows you to be 'unstoppable' is an all-in attitude," Mills shares. "The attitude that's going to prove to a customer like me, who is scared about bringing in a system that I don't know anything about...has to do with the people. It has to do with an all-in attitude all the time."
Alden Mills, Leadership and Team Building Speaker: Sizzle Reel
Alden Mills, Leadership and Team Building Speaker: Speech Excerpt
Alden Mills, Leadership and Team Building Speaker: TEDxIESEBarcelona