* Please note that while this speaker's specific speaking fee falls within the range posted above (for Continental U.S. based events), fees are subject to change. For current fee information or international event fees (which are generally 50-75% more than U.S based event fees), please contact us.
Top25 Speaker Voting

Alan Keyes needs 6 vote(s) to make it into the Top 25 speakers on Speaking.com!
Speaker Booking Tip
"Tip: some speakers might provide one of their popular book titles as a free gift to your audience. "
For Event Planners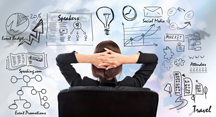 • Keynote Speaker Booking Toolkit.
• Booking a Celebrity Speaker.
• How to Find and Book the Right Speaker.
• Google+ Event Planning Forum.
• Tips for International Clients Booking U.S. Based Speakers.
Similar Speakers
Dr. Sampson Davis

Growing up in Newark, New Jersey, Dr. Sampson Davis was surrounded by poverty, broken families and drug-related crime. He managed to walk the tightrope between…

Cullen Jones

After nearly drowning in a Pennsylvania Water Park, Cullen Jones took up swimming, worked hard, and captured Olympic gold. He is the first African-American male…

Lenora Fulani

For over three decades, Lenora Fulani has tirelessly crusaded against social injustice and political corruption. The spirited development psychologist is perhaps best known for her…

Our Account Executive is an extraordinary person. Always available, very kind and funny. Eager to help and always quick to respond. I have so much fun working with him. A very delightful experience. I hope continue working together for years to come!
Credicorp Bank
About SPEAKING.com
Established in 1994, we are exclusive agents for some of the world's leading experts, celebrities and professional speakers.
We offer event planners a fully staffed speaker logistics planning team, plus a personal SPEAKING.com Account Executive – a knowledgeable and trustworthy partner. We guarantee your satisfaction with your speaker and a smooth booking process.
Contact us today to book your favorite speaker.

"Alan Keyes worked out great. He was on time, was engaging with our event sponsors and his message was powerfully delivered and in line with our supporters values."
Jeff Palmucci
The House DC

"Indiana Black Americans for Life (BAL) drew a capacity crowd to its Third Annual Proudly Pro-Life, Pro-Family Banquet held November 4 at the Adams Mark Hotel in Indianapolis. The banquet featured an address by Republican presidential candidate Alan Keyes. Mr. Keyes stirred the banquet attendees with the challenge that … 'it is so important that black Americans be involved (in the Pro-Life Movement).'"
Kathleen Sweeney
NRLC Outreach Department

"A Keyes speech on the moral erosion of America is one of those transcendent experiences where you just have to be there. It′s hard to explain how he touches the soul of an audience, and saying that he′s ′silver-tongued′ (as everyone does) only tarnishes the picture by inadequacy."
Columnist David Boldt
The Baltimore Sun

"Alan could enter almost any classroom and illuminate it, but especially in political science. And he′s very articulate about international affairs, quite specifically."
Jeane Kirkpatrick
U.N. Ambassador
Our Character, Our Future
On February 19, 1995, Dr. Alan Keyes′ fiery speech at the Annual State Republican Dinner in New Hampshire drew repeated, thunderous ovations. Three days later, his impassioned appeal for moral courage was broadcast on ′Focus on the Family,′ igniting the hearts of listeners across America and generating a landslide of requests for re-airing. From the famed Republican Dinner speech to his various columns and essays, Dr. Keyes has been an articulate and passionate spokesman for faith, convictions of a man zealous enough to resist the tug of political convenience and courageous enough to insist that moral issues take center-stage in the political debate. Alan Keyes pierces through the ethical haze of our time and calls us to stand up for the truth, knowing that ′you cannot have the right to do wrong.′
Order Here





Keynote Speech
Alan Keyes speaks about the moral issues plaguing America. Issues like the prevalence of bankers who wrote bad mortgages, who promised a better life to their clients but undermined their very ability to live in freedom. "This is a mistake we have all been tempted to make, and have sometimes made."
He goes on to say, "If the government is bad, is corrupt, is sacrificing your independence and destroying your constitution and trampling on your liberty, you can point a finger at the bankers, the politicians, the presidents… but at the end of the day I advise you to go home and look in the mirror for the answer. Because if this nation is dying, it is because we have let it."
In essence: "Right now we have a lot of folks who bank on the notion that we are a people who gets up in the morning, secure in the belief that we can't survive without our government. Part of is because we have had a news and entertainment media that have been encouraging us to forget who we are. Encouraging us to act as if the place we stand wasn't at one point and time a wilderness. They want us to forget that it was people just like ourselves, not fancy bankers or educated people with fancy degrees, but people with the courage to find a way for their family and themselves that have turned this wilderness into what we see today."
Keynote Speech