SPEAKERS ON CAMPUS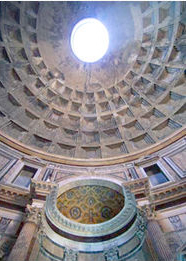 Tips for Planning Your Campus Event
Topic:
Picking a topic is the most important aspect of planning a lecture program. The topic you select effects the planning process of your program on every level. Here are a few things to think about regarding the topic of your lecture:
Your intended audience – Is your topic appropriate for those you are programming for?
Timing of your lecture – Is there a time of year that it would be most appropriate for your lecture to take place? For example, test periods (finals, mid-terms, etc.) might not be the best time for heavy intellectual topics, but an entertaining program may be more appealing to study weary student population.
Controversial topic – This could result in the need for added security, larger venue, and more planning overall.
Co-sponsorship opportunities – With the large number of clubs on campus, chances are there is a club whose interests align with the topic of your lecture that might be willing to assist you financially, with staffing, or both!
Format & Timing:
Think about what the best set up and location will be for your program. This will be largely determined by your topic. Will your lecture work best as a roundtable discussion or debate, a traditional lecture, a reception, public assembly, dinner or a question and answer format. Choose top 3 locations that would best accommodate your format.
When planning an event, consider the rhythm of student life on your campus. For example, schools with a large commuter population might want to offer weekday rather then weekend programs.
Plan to coincide your program with a major theme such as cultural awareness week/month, health day, special student activities program or disability awareness. Depending on your theme, federal grant money might be available. Check with your school district or federal government office to find out who is dispensing these funds in your state.
If at all possible, share the speaker with another school or other community organization on the same day. The fee and travel can be shared. Or, if two organizations/colleges use consecutive days, then at least the airfare can be divided equally.
Consider the advantages of a reception instead of a dinner: shorter time commitment, less expensive for attendees, more opportunity to mixing with and meeting people. Some colleges and universities say receptions soften the formality of events, financially allow more people to attend and increase attendance.
Choosing a Speaker:
Speakers can range from on-campus professors to national celebrities. It is important to keep in mind the following when selecting speaker talent:
Audio/Visual – What does your speaker need in terms of microphones, podiums, overhead projectors, etc. to speak to your audience?
What is the keynote fee? – Fees can range from $2,500 for a "general topic" speaker to over $20,000 for celebrity speakers. Make arrangements to have the speakers fee check ready for the day of the lecture and schedule a prepayment/deposit if required.
Sources of funding might include:
Fundraising (sponsor car washes, dinners or parties)
Your student government may be able to help through student activity funds. Present your events plan to them and enlist the support of administration and/or faculty.
Enlist allies to help with your event- ask other like-minded, affiliated organizations on campus or in the community to secure funding. Co-sponsoring with other organizations, either on campus or in the larger community, can help to meet the cost of booking speakers.
Tap any alumni networks that may exist. Ask past graduates who may be willing to donate to your event.
Find business members willing to donate services to your event – T-shirt companies, advertising, hotel / travel accommodations for your speaker, printing, catering, sound-systems, etc.
Hospitality – Does your speaker need you to provide transportation, meals or hotel accommodations? Ask the speaker as early as possible about travel requirements and make necessary arrangements.
Advertising & Promotion:
Target your intended audience and use every marketing and promotional avenue available to you. Make sure that your advertising campaigns are in accordance with your University policies.
Write a press release announcing your event and then send it to local newspapers, radio, newsletters and TV stations. Begin advertising in the college newspaper a month prior to an event, and in local community papers two to three weeks before. Also, take advantage of college radio and television spots to help publicize the theme, date and time of your event.
Write a letter to the editor for your campus or local paper.
Invite other community groups to your event. Ask them to help publicize the event through their website, listservs, etc.
Hang posters and flyers for the event around the community, on campuses, in coffee shops, bookstores, restaurants, bars and anyplace else you can think of.
Ask your Speakers Platform agent about any existing promotional materials about your speaker, including posters, press releases and radio PSA's that you can use for promotional purposes.
Solicit co-sponsorship and obtain free advertising in local and community based papers. Ask for free ad space in exchange for placing their name and/or logo on event posters, programs and/or T-shirts.
Use the Internet. Promote your event on any campus or local websites, bulletin boards,e-mail lists and listservs.
Offer free theme-based giveaways to help raise awareness about an event, and never underestimate the power of the words "FREE FOOD."
Invite campus dignitaries to your event. Also, let professors know about your program. Many times, they will offer extra credit to students for attending relevant lectures, or at least help get the word out to their classes.
Usually, a book signing, press conference, media interview or other special request can be accommodated to help promote an event. Check with your Speakers Platform agent about the possibility of arranging such activities while you are booking your speaker. Generally the more notice you are able to provide, the greater the possibility of making it happen.
Confirmations:
As your event approaches, confirm everything to make sure that you are all squared away for the event. Confirm hotel reservations, room reservations, food orders, funds/speaker fee requests, plane tickets audio/visual arrangements, etc. Confirm early and confirm often!
Evaluations / Wrap-Up:
Spend some time after your event discussing with your group to determine what went right, what went wrong and helpful suggestions for future events. Save the paperwork you created while putting together your event. This information can serve as a blueprint for future event organizers. Send thank-you notes to everyone involved, such as your committee members, supporters, speakers and to the general community.
Enjoy!
And, above all, have fun and enjoy the event! Your efforts will be well rewarded through increasing campus and community awareness, providing an entertaining break and/or furthering the personal growth of your campus group.
Speaking.com will help you through the entire campus booking process:
We will brainstorm with you to identify popular program ideas and the best speaker options.
Research new or hard-to-find speakers that match your budget, theme and event date.
Send you speakers' information biographies, videos, Web page information, recommendation letters and feature articles for your review and promotional purposes.
Check the availability of each speaker you are interested in and confirm fees, programs, etc.
Handle contract negotiations, contract terms and invoicing.
Arrange conference calls and personal contact with your speaker.
Provide back-up talent in case your speaker cancels due to unavoidable circumstances.
Help with post event evaluations and assessment.