SPEAKER CASE STUDIES
Have you recently been put in charge of finding a keynote speaker for a company, association or university event? Or, are you a seasoned meeting planner that is interested in learning more about your peers' speaker booking experiences? You will find interesting and helpful case studies detailed below from clients who have partnered with Speakers Platform to produce successful corporate, association and university events.
Case Study #1: Leadership Meeting
One of the Nation's leading credit card companies called Speakers Platform wanting speakers for a leadership event. They needed 3 speakers to do 2 presentations each, within a tight budget. So, all three speakers needed to reside within the event location's state and negotiations needed to be discussed.
Their agent tracked down and located three ideal candidates: Nikki Stone, Mike Schlappi and Henry Marsh. The event was cancelled for over a year, but their Speakers Platform agent periodically kept the client updated on the speakers' availability; and once the client was able to hold their event, facilitated a smooth booking process. After the event, the client commented:
"Our event was what I would call 'over the top'… The survey results were at 92% very favorable. The speakers formed such a good relationship with myself and others at the conference. I am confident we will bring them back to do more. I will contact you when we are in need of additional services."
Dernières robe de mariage de soutien-gorge, doux conception tempérament de soutien-gorge, romantique jupe de fleurs en dentelle, que vous ajoutez un tempérament élégant et charmant.attention à chaque pas. Nous trions les robes en différents styles, Robe De Mariéecouleurs, longueurs, tissus, saisons et occasions. Avec un si grand nombre de choix, vous serez rassuré de savoir ce que vous voulez le plus. Pour ceux qui ont du budget serré, faites vos achats de robes en diverses occasions ici, c'est de bénéficier d'un meilleur rapport qualité/prix. belle vous promet une bonne qualité de chaque article desrobes de mariée.
Case Study #2: Company-Wide Awards Banquet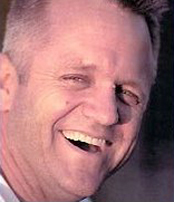 A convenience store client, with 83 locations throughout New England, was looking for a guest speaker for an awards banquet they were holding for 400 employees. They initially contacted Speakers Platform by email. The client expressed an interest in speaker Randy Snow (pictured at right) as they were doing an Olympic Theme for the event: "Goin' for the Gold."
Budget and the event details were discussed in depth by phone. Although almost certain that they were going to go with Randy, the client asked for additional speaker recommendations from their Speakers Platform agent. David Miln Smith, Barb Bartlein, and Mark Therrien, all excellent motivational speakers, were also suggested as possible keynoters. Videos and printed materials were sent out on all speakers by DHL express shipping. The speakers were contacted to confirm availability and pricing.
The client reviewed the informational materials and videos, and ultimately decided to go with Randy Snow — he was the perfect fit for their Olympic theme. His customized topic was "Compete, Don't Compare." A contract detailing the terms of the agreement, cancellation clauses and event details were sent to both the client and Randy. Randy Snow is the only athlete in history to compete in three different Paralympic Games in three different sports and win medals in each sport. Because of achievements, Randy received the Paralympic torch from President Clinton in Washington for the Atlanta Paralympic Games in 1996. He has excited audiences across the country with the stories of his devastating accident, recovery, and determination to "compete with ourselves." His electrifying presentation leaves audiences stimulated and touches every individual with renewed energy to soar to their individual goals.
The Speakers Platform account agent handled all logistical details and special requests, including obtaining accomplishment sheets to be placed on each table at the Awards Ceremony for audience members to familiarize themselves with Randy's inspiring life.
The event day came, and Randy was extremely well-received by the audience. According to Tom Hart, Chief Operating Offficer of the client company, "Randy was great. Highest rated speaker ever."
Case Study #3: Initial Company-Wide Meeting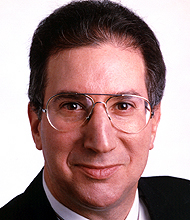 Speakers Platform was contacted by the Vice President of Global Accounts for one of the largest Wireless carriers in the world. The client company was a newly formed brand created from a merger and had just launched a large advertising kickoff campaign in conjunction with the Super Bowl.
They were organizing a huge initial company meeting in early March and were originally looking for an astronaut to compliment their Apollo theme. After discussing their needs in greater detail with their Speakers Platform agent, they decided they wanted someone who would simply be motivational, inspirational, unforgettable and humorous. Their agent suggested looking at Harry Freedman (pictured at right), the nation's leading expert who could impersonate anyone they wanted – even their new CEO!
The client was intrigued by the idea, so the agent sent the client Harry's video along with a few other candidates. They decided to book Harry on the spot, had him pose as their new CEO and had an absolute ball with the event. Harry created one of his completely custom presentations, they came up with a hilariously impressive biography for their new CEO that had the audience gasping… that is until about ten minutes into the speech when they began to catch on and everyone was in on the joke!
The client had rave reviews for Harry and how he contributed to the fun and positive beginning for their newly formed Wireless unit.
Case Study #4: Technology and Leadership Meeting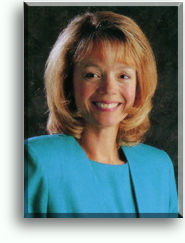 A Program Manager for the US Department of Labor contacted Speakers Platform looking for an expert speaker to address approximately 250 nontechnical federal executives from fourteen different agencies on the topic of technology and its impact on government workers and leadership. The speaker needed to be an authority on technology but also illustrate technologies effect on leadership principles.
The Program Manager had identified six speakers she was interested in reviewing while browsing the Speakers Platform / Prometheon.com Web site. Her Speakers Platform agent interviewed each of the six speakers from which three became candidates based on the event needs. Promotional materials and videos for the three speakers were sent overnight to the client.
Upon review, the client decided that she was primarily interested in one of the candidates. A conference call was scheduled between that speaker and the client and references from other government agencies the speaker had presented for were provided. Following the conference call and reference checks a date was settled upon and the event was booked.
Mary Boone (pictured at right), an expert on Leadership and Technology, gave an excellent 3-hour presentation entitled, "Managing Interactively". Following the presentation Mary graciously signed copies of her recently published book, Managing Interactively. The event was a tremendous success and the meeting planner commented that the event generated so much positive feedback that they were going to make the event an annual occurrence.
Case Study #5: County School District Customer Service Training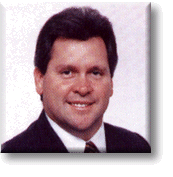 A local County School District needed customer service training for their administrators. One group would be building level principals, and the other group would be central office administrators. The specific topics they wanted someone to cover included:
Making time for people and helping them feel that their complaint is important. Not undermining complaints with body language or other messages that say "I'd rather be any place but here."
Creating a service oriented leadership.
Establishing a relationship with students and parents and being able to utilize this stronger relationship when a student gets into trouble or has a problem.
Customer service as a "hidden curriculum" within our schools.
Ignoring titles or positions – not having a "power trip" when dealing with others by ordering instead of by consensus.
The importance of returning phone calls and making appointments so that problems are resolved.
Understanding that good or bad customer service can make or break someone's day.
Coaching secretaries and other front office people on greeting guests who arrive. Many parents are intimidated by having to come to their child's school. Bad customer service during one visit can prevent a parent from participating fully in his/her child's education.
Using the above topics as an outline and the requirement that the speaker be someone local, Speakers Platform was able to locate Tom Doane. Tom is an excellent customer service trainer who has worked with school administrators and was within driving distance of the client.
Tom gave a fully customized, one day customer service training that met all the clients specific topic requirements and more! The client was very pleased and are now considering bringing Tom back for general office staff training.
Case Study #6: Association Motivational Management Staff Meeting
A Los Angeles County Employee Association(LACERA) contacted Speakers Platform to find a motivational speaker for their annual staff meeting. The meeting would include a review of the previous years goals, progress and remaining tasks. The audience would consist of 300 staff members from all levels. The event itself spanned a full day — split into morning and afternoon sessions.
The speaker needed to be upbeat, motivational, humorous, interesting and relevant to a multicultural organization. LACERA originally wanted to review speakers who specialize in strictly motivational content and were interested in Barbara Bartlein and Fran Solomon after reading their information on the Web site.
Their Speakers Platform agent suggested reviewing two additional speakers and sent videos on all four for review. While LACERA was finalizing their meeting and the goals they wanted to achieve, they decided that in addition to being motivational the speaker would also need to address the importance of information security in today's world. This focus was particularly important given the nature of the information they handle – people's retirement accounts.
Their Speakers Platform agent did extensive research and speaker interviews to find the right mix of motivation and information security content. After interviewing dozens of technology and motivational speakers the agent pared down the list to three of the best. After reviewing the three videos and press kits, LACERA selected Winn Schwartau (pictured at right). Winn is an animated, exciting motivational speaker who also has expertise in information management and security.
Case Study #7: Motivational Management Sales Meeting
The nation's leading provider of integrated anatomic pathology services to physicians, hospitals, managed care organizations and national clinical laboratories contacted Speakers Platform by email looking for a speaker for their National Sales Meeting. The meeting was for approximately 60 of their sales, marketing and management employees.
The theme of their meeting was "Reaching the Summit." The client expressed an interest in speaker Dr. Beck Weathers who had been recommended to them as an excellent speaker. Budget and event details were discussed in depth with a senior Speakers Platform agent. However, the client did not have the necessary budget to cover Dr. Weathers' fees.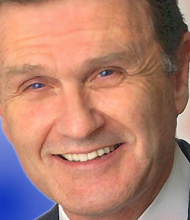 The client wanted a speaker who could address their featured topic, be motivational to their sales force and affordable for their small group. Their Speakers Platform agent suggested a number of speakers including Brian O'Malley, Stacy Allison, Sharon Wood and David Miln Smith (pictured at right). Videos and information for each speaker were sent to the client by express DHL.
The client had the opportunity to review the speakers' materials and make an educated decision according to their needs. Even though the speakers suggested were all excellent options, the speaker that was finally booked for their National Sales Meeting was David Miln Smith, who offered them exactly what they needed at an affordable price.
David Miln Smith is a motivator and team building expert. King of the Risk Takers, David believes that life is not a spectator sport. A master storyteller, he speaks from a vast variety of personal adventurous experiences to entertain, teach, motivate, inspire … leaving his audiences revved up, prepared with skill building tactics for handling risk and excited to meet their challenges with courage and confidence.
The client commented that David Miln Smith was incredible and the event participants rated the meeting as one of the best ever!
Case Study #8: High-end Executive Retreat
Speakers Platform was contacted to provide two high-end speakers for a small executive retreat in Canada – with no budget limits. After compiling a list of appropriate candidates from both our bureau and from various "exclusive" bureaus, the client settled on golfer Hale Irwin and astronaut John Glenn (from an exclusive bureau).
The client was impressed by the fact Speakers Platform gave them such a broad range of choices. And, they were able to use Speakers Platform as their one-stop contact for both speakers, which made the booking process quick and easy.
The client said after the event:
"The retreat was extraordinary, professional, and personable. Everyone is still raving about it. They said it was the best experience of their lifetime. And, I would have to agree. I most certainly hope we have the opportunity to work together in the future. Thank you so very much for your expertise and part in helping to make this meeting an unbelievable success."