Profile
Pamela Meyer holds an MBA from Harvard, an MA in Public Policy from Claremont Graduate School, and is a Certified Fraud Examiner. She has extensive training in the use of visual cues and psychology to detect deception and is one of the country's leading experts on the science of deception. Pamela's mission is to help people become more accurate at finding the truth. Her meticulously researched book, Liespotting: Proven Techniques to Detect Deception, has become a best seller, and her riveting TED Talk ," How to Spot a Liar", has been viewed by millions and translated into over 40 languages.
The lie-detection skills Ms. Meyer has mastered reveal the deception epidemic plaguing our society. Studies show that you encounter an average of 10-200 lies per day. As a result, Ms. Meyer believes that everything a CIA operative knows about deception, you should know too. Used by business executives to identify the truth in high-stakes situations, the techniques she teaches are pertinent to managers, investment professionals, human resources specialists, lawyers, insurance professionals, and corporate officers that must make hard decisions based on critical facts. After a session with Pamela Meyer, you'll be armed with sophisticated tools for better negotiating, selling, protecting, and interviewing.
In her keynote speeches, Pamela Meyer provides her audience with detailed scientific findings on which personality types lie, how deception is expressed in e-mail, on the phone, and in person, and how to detect deception through body language. She also teaches statement analysis, interviewing techniques, and interrogation, and negotiation strategy, using rich, entertaining real-life examples. She is known for keeping her audience laughing while they learn, and she presents a path toward trust that emphasizes integrity, maturity, honesty.
She was previously an executive for over 20 years in the media business, starting several successful ventures and working as well as a senior executive at National Geographic, Vestron and Electronic Arts. Ms Meyer and her team works closely with business executives to offer a blend of hard skills training, business savvy and strategic insight.
She is a frequent speaker at security and management conferences and her work has been featured in The Wall Street Journal, ABC News, The Atlantic, Harvard Business Review, The Huffington Post, Forbes.com, CNN, Bloomberg Businessweek and more.
Programs
Three Patterns to Deception and a Radical Path to Truth
In this keynote speech, Pamela Meyer provides her audience with detailed scientific findings on which personality types lie, how deception is expressed in e-mail, on the phone, and in person, and how to detect deception through body language. You will also learn about statement analysis, interviewing techniques, and interrogation, and about how negotiations can gain the upper hand and close deals that last, by mastering deception detection techniques. In a multimedia presentation featuring real-life examples, Meyer keeps her audience laughing while they learn and presents a path toward trust that emphasizes integrity, maturity, and the importance of having difficult conversations during difficult times.
Finding the Truth, Building Trust That Lasts
Ground truths about lying, detecting lies and the silent intentions of others. In this fascinating workshop and presentation, Pamela Meyer unveils the secret science of lie detection and interrogation that has never before been brought to the business world. Government officials, border control agents, police interrogators and social scientists have been studying and practicing lie detection and deceptive behavior for years, and Pamela takes her participants through a thorough training session leaving them equipped to:
Read facial micro-expressions to determine subtle signs of deceptive behavior and underlying emotion
Gain the upper hand in business negotiations by learning specific behaviors liars exhibit while in a negotiation, interview, or meeting.
Undertake a deception audit for their organization and identify key contributors to deceptive corporate culture
Learn the nine basic motives for lying
Build a circle of trusted advisors and associates who offer deep, substantial support that lasts

Studies show we are lied to up to 20 times a day. Leaders are lied to more often than that, and often in high stakes situations. Participants will acquire a new set of face to face skills that allow them to quickly and accurately assess deceptive and potentially costly encounters, and transform their support network into a circle of trusted advisors that can guarantee success.
Books / Videos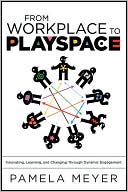 From Workplace to Playspace: Innovating, Learning and Changing Through Dynamic Engagement
From Workplace to Playspace is about visionary, courageous, innovative, and persistent organizations that challenge long-held preconceptions about the incompatibility of workplace and playspace. Each day organizations across industries and with wide-ranging missions are discovering that playspace is the space they can and must create every day at work if they are to think creatively, question old assumptions, respond effectively to the unexpected, and engage all to work at the top of their talent. Filled with case examples from such organizations as Learning Curve International, Google, Chicago Public Schools, Umpqua Bank, and Threadless, the author provides both the conceptual framework and the principles to guide practitioners to create playspace for innovating, learning and changing in their organizations.
Order Here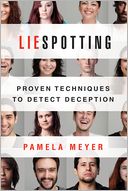 Liespotting: Proven Techniques to Detect Deception
People--friends, family members, work colleagues, salespeople--lie to us all the time. Daily, hourly, constantly. None of us is immune, and all of us are victims. According to studies by several different researchers, most of us encounter nearly 200 lies a day. Now there's something we can do about it. Liespotting links three disciplines--facial recognition training, interrogation training, and a comprehensive survey of research in the field--into a specialized body of information developed specifically to help business leaders detect deception and get the information they need to successfully conduct their most important interactions and transactions. Some of the nation′s leading business executives have learned to use these methods to root out lies in high stakes situations. Liespotting for the first time brings years of knowledge--previously found only in the intelligence community, police training academies, and universities--into the corporate boardroom, the manager′s meeting, the job interview, the legal proceeding, and the deal negotiation.
Order Here

Testimonials
"Pamela Meyer was our keynote speaker at AGA's Sixth Annual Internal Control & Fraud Conference. She was the perfect speaker, because her topic of uncovering human deception by watching for signals the body makes involuntarily, resonated perfectly with our audience of over 500 government auditors and fraud specialists. Everyone left with priceless skills previously only available to CIA operatives and those trained in the art of interrogation. Pamela is a completely dynamic speaker with incredible stage presence and outstanding visual aids. She was a pleasure to work with, and even allowed extra time to rehearse with our production company a day prior to her presentation, making sure it was flawless. She received 96% good to excellent rating from our attendees, which proved Ms. Meyer was the correct choice to speak at our conference. I wouldn't hesitate to recommend her."
Jerome E. Bruce, Director of Meetings & Expositions, AGA – Advancing Government Accountability
---
*Please note that while this speaker's specific fee falls within the range posted (for Continental U.S. based events) at the top of this page, fees are subject to change without notice. For current fee information or international event fees, please contact your Speaking.com representative.
---
Reach us toll free: 877-717-5327 or via email at speaker@speaking.com