Donald Trump Presidency: Prosperity Ahead — Or Not?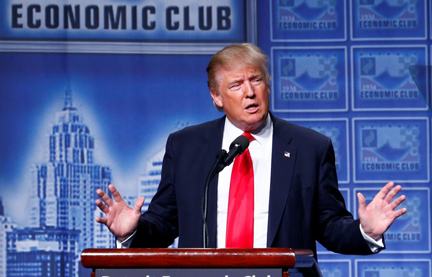 A new keynote program from Todd Buchholz will help answer what the new Donald Trump presidency will mean for the U.S and global economies.
As President Donald Trump promises to reshape policy from taxation to healthcare to foreign affairs, governments and companies must grapple with crucial questions: Can the new President's tax cuts prod the economy to roar ahead, despite worldwide worries over Brexit and trade disputes? Will the Fed keep its independence? Can the president repeal Obamacare and Dodd-Frank, while fostering a new era of deregulation? Will the U.S. build up bigger and bigger debts without tackling entitlements? What's at stake for the economy, the financial markets and geopolitics, amid foreign policy crises in Syria, Ukraine, Venezuela, and China?
Todd Buchholz has delivered keynotes at the White House, Treasury Department, UK Parliament and stock exchanges from Mexico City to Tokyo to Abu Dhabi. His just-released book The Price of Prosperity is ranked #1 on Amazon for government and received rave reviews from advisors to Donald Trump, as well as from Hillary Clinton. On a nationwide radio show, Trump counselor Stephen Bannon "congratulated Buchholz for so presciently analyzing today's economic issues." By "connecting the dots" of the world economy, Todd will inspire you and help you develop a timely vision for the economy, the financial markets, and the dramatic impact of the presidential election.