Presentation Skills SPEAKERS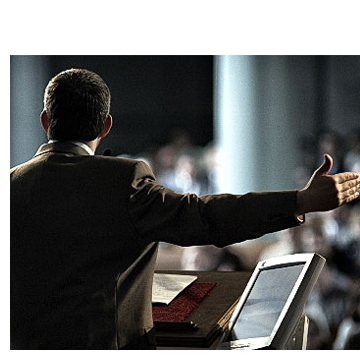 In a high-stakes business climate where second chances at first impressions are rare (and where public speaking ranks as the number one fear) our Presentation Skills Speakers know that presentation is everything.
Whether pitching a product, leading a change initiative or closing a deal, our Presentation Skills Speakers have coached C-Suite executives and sales teams from the world's leading corporations on how to communicate, resonate and persuade more effectively using both body and voice, while presenting with the poise and confidence to connect with any audience from the classroom to the boardroom
The Presentation Skills experts at our speakers Bureau also offer media training and public speaking workshops, perfect for any level from neophyte sales associates to top executives, bringing out the best in those who must stand and deliver.


Please browse speaker candidates below, refine the results or choose another topic.