Creativity SPEAKERS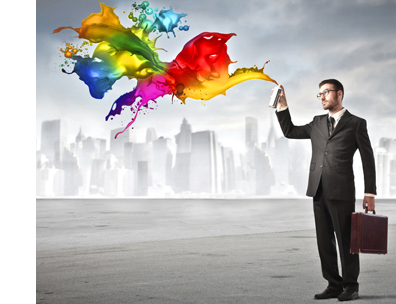 To those in the business world, creativity is often viewed as an elusive, even exclusive ability of others to see beyond the conventional and bring forth the new. Yet those who are not in explicitly creative fields are often tasked to provide new ideas and insights in order to progress. How can you ignite that creative spark in your organization and even nurture your own?
The Creativity speakers at SPEAKING.com believe that all of us possess an innate ability to create, and are experts at awakening the latent talent waiting to spring forth from your team. Our speakers on creativity include Jay Silver, Josh Linkner, Fredrik Haren, Itay Talgam, and Erik Wahl and Victoria LaBalme – renowned creativity experts who will help your entire workforce connect the dots, disrupt preconceptions, expand perspectives, accelerate innovation, increase collaboration and maximize the creative potential in your organization.


Please browse speaker candidates below, refine the results or choose another topic.