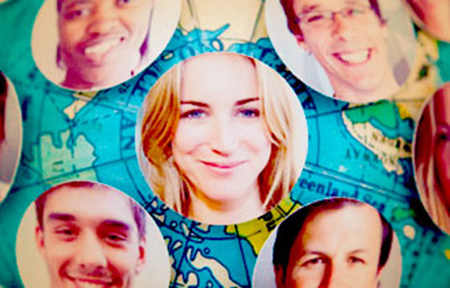 Your Job May be 9 to 5, But Your Career is 24/7
We've all been there… it's Friday evening and you're finally off the clock and ready to kick back and relax. Only problem? You may just miss your next big opportunity by not being ready to network at that black tie event or backyard barbeque you have on your calendar this weekend. A few tips to always keep in mind:
1. An Opportunity, Not an Obligation.
Instead of looking at 'optional' social events as simply that, try looking at them as opportunities! How many times have you said to yourself, "I have to go to this happy hour" or "I have to go to this event on Saturday." Instead, try dropping in the word "opportunity"…. doesn't "I have the opportunity to go to this happy hour" sound so much better? Once you start looking at social events as opportunities instead of obligations, your next conversation just may be the one that changes your life!
2. Flip your thoughts on networking upside down.
Whether at a networking event or a 'social' gathering, you always need to remember networking doesn't have to have a negative connotation. A lot of people go into networking thinking "what can you do for me?" When you flip that thought upside down and begin thinking "what can I do for you?" that is when you can transform a new or long-standing relationship into a partnership.
3. Always. Be. Prepared.
One of the worst mistakes you can make when attending a social event is to not invest the same time and research that you would if you were going into a business meeting. Research and knowledge will prepare you for the counterparts you'll meet at different events that can cross over and really become a partner to you in your professional life. Know the names of a few people attending? Take a moment to do a quick Google search or check out their social media beforehand and see if you have any commonalities in what's trending on their twitter or what they're posting on Facebook. Finding a connection before you arrive equals a guaranteed conversation once you get in the room.
4. 9 to 5? More like 24/7.
Remember, your job may be 9 to 5 officially, but your career? It's 24/7. The line between business and pleasure has long been erased – always make the most of every opportunity that comes your way!
Author
More Personal Growth Blogs
Bear Grylls on Success, Team Building and Personal Strength
By Bear Grylls


One of television's most watched celebrities, Bear Grylls launched a Survivalism Fever that has swept across the world. The former British Special Forces operative is best-known for taking his adventu... more...

Adventures in Kindness with Inspirational Speaker Leon Logothetis
By Leon Logothetis


Leon Logothetis is a global adventurer, motivational speaker and philanthropist. It wasn't always that way. He used to be a broker in the city of London where he felt uninspired and chronically depr... more...

Fitness, Nutrition and Life Balance with Gabrielle Reece
By Gabrielle Reece


Fashion icon, health expert and TV Show Host Gabrielle Reece is an avid proponent of empowering people to take responsibility for their own health. Her commanding presence, passion for healthy living,... more...

What is Personal Disruption? Answers from Innovation Speaker Whitney Johnson…
By Whitney Johnson


Founder and Managing Director of the Springboard Fund, business and innovation speaker Whitney Johnson is a top investor and leading thinker on driving innovation through personal disruption. As cofou... more...

Building Resilience, with Global Keynote Speaker Margie Warrell
By Margie Warrell


Coach, author, and mother of four Margie Warrell is constantly sought by conferences, corporations, and media outlets for her advice on taking risks, living courageously, and building resilience. Mar... more...

Building Stronger Teams through Vulnerability, with Corey Blake
By Corey Blake


With over two decades of experience as a master communicator in Hollywood and the fine arts, leadership speaker Corey Blake's talent for creatively and emotionally connecting with audiences is unrival... more...

Following Your Dreams, with Inspirational Speaker Jim "The Rookie" Morris
By Jim Morris


Jim "The Rookie" Morris's inspirational and transformational message about following your dreams and having a game plan for success connects with audiences, young and old, male and female. His l... more...