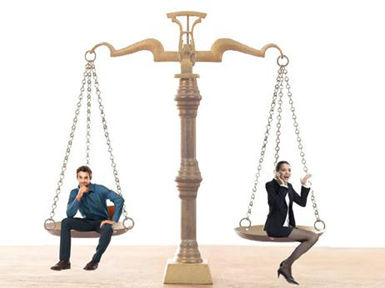 Women Make Progress in the Boardroom
The Corporate Women Directors International (CWDI) study, regarding the percentage of women-held board seats in retail and consumer products companies, recently brought a bit of good news for the cause of parity on corporate boards. This global study included the boards of 168 companies in 26 countries, and focused on companies with at least $1 billion in revenue. What the study found is that 18.4% of board seats are held by women in these industry sectors as compared to the 15% of seats held by women on Fortune Global 200 boards.
Among the best performing companies with the highest percentage of women corporate directs are Avon, US (60%) Douglas Holdings, Germany (56.3%) H&M, Sweden (50%,) Axfood AB, Sweden, (50%), and Estee Lauder, US, (46.7%). Other US companies making the top 10 list are Procter & Gamble, (41%);Macy's Inc. (40%), Williams Sonoma, (40%), and TJX Companies , Inc. (36.7%). Additionally, nearly 80% of the retail and consumer goods companies had at least one woman on their boards. These companies have gotten the message of women's buyer power and money talks.
While it is encouraging to see that companies whose customers are primarily women are doing better than average in placing women on boards, we are still far from parity for the vast majority. You have to ask yourself why when women are making 85% of the buying decisions in the US and 65% globally, are women still in the significant minority when it comes to holding board seats. According to Irene Natividad, CWDI Chairman, "more companies are recognizing women's buying power and have increased the number of board seats held by women, but there are still laggards who don't see the business rationale." 34 of the 168 companies in the study have no women on their boards.
There are at least two factors that cause headwinds for progress. One is that in the US alone, the number of public boards in the last decade has dropped from nearly 8,000 public companies to about 5,000 today. If the average number of board seats per board were 8, than approximately 24,000 board seats have been eliminated.
Further, the age limit of board service has been rising in the last decade from 65 years to 75 years for many boards, thus causing fewer board seats to be vacated and open for new members. Without term limits, which are only in effect for 4% of S&P 500 companies, the long tail of board service at most public corporations simply means fewer seats available.
I think that to address the issue of parity on boards for women candidates, we must get more granular in our assessment. The industry perspective represented in this study is one step forward. It would be interesting to look at other industries such as finance, media, industrial, healthcare, technology and transportation. Maybe it shouldn't be one brush paints all, but that we would find there are differences in various industries that warrant different goals. Some of the largest industrial companies, General Electric, for example, have a good representation of women on their boards (25%), while the technology sector lags woefully behind at a mere 3%.
Another opportunity for diversifying boards is among the Russell 3,000 companies. Here the number of women on boards drops precipitously to 12.1%. Promoting the diversity on the Fortune Global 200 and Fortune 500 boards certainly has its value, but if we expand our target to the Russell 3,000 here in the US, we have a much broader marketplace.
This is where the major stock exchanges could be useful. If the NYSE Euronext and the NASDAQ required publicly listed companies to state their policy regarding board diversification and had to report annually what they were doing to achieve their goals, the number of seats being filled by women would improve. This has been proved in other countries such as Australia, which by requiring this public reporting has moved the board seats filled by women from 8.3% to 16.6% in four years.
In the US we need to get more granular on how to advance diversity on US boards. Let's start now.
Author
Blogs By Kay Koplovitz
More Entrepreneurship / Business Blogs
Thriving as a Sustainable Business, with Strategy Speaker Andrew Winston
By Andrew Winston


Keynote speaker Andrew Winston is the author of the award-winning The Big Pivot and co-author of the international best seller Green to Gold . He speaks to executives around the world, appears regul... more...

Shark Tank's Kevin Harrington Reveals the Secrets to Business Success
By Kevin Harrington


Kevin Harrington is a self-made millionaire and successful entrepreneur who is better known as one of the "sharks" on the popular TV show Shark Tank. He is recognized as the inventor of the infomercia... more...

Launching a Successful Business, with Keynote Speaker Scott Duffy
By Scott Duffy


One of the most popular entrepreneurship and business keynote speakers in the world, Scott Duffy has had the rare opportunity to learn from some of the most brilliant innovators and business professio... more...

Getting Your Business Unstuck with Barry Moltz
By Barry Moltz


Barry Moltz gets businesses growing again by unlocking their long forgotten potential. Thanks to decades of entrepreneurial experience in his own business ventures as well as consulting countless oth... more...

Entrepreneurship Can Save the World, with Mallory Brown
By Mallory Brown


Social entrepreneur Mallory Brown represents a new generation of philanthropy. At age 24, she founded World Clothes Line, an online business that donates one article of clothing for every article sold... more...

Creating a Hope-Driven Culture with Libby Gill
By Libby Gill


After nearly twenty years in senior leadership roles in communications at media giants Universal, Sony and Turner Broadcasting, Libby is now CEO of executive coaching and consulting firm Libby Gill &a... more...

Perspectives on Leadership and Entrepreneurship from Ram Charan
By Ram Charan


World-renowned consultant, author and speaker Ram Charan has made an extraordinary life journey, from working in the family shoe shop in a small town in northern India to an engineering degree then a ... more...