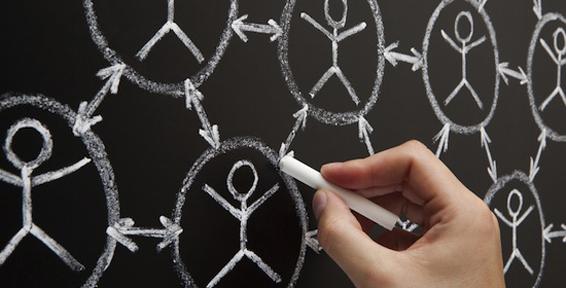 Tips for Building Better Business Relationships, with Keith Ferrazzi
People want to work with those they like and with those they consider friends.
SPEAKING.COM: How can leaders foster organizational transformation through behavior changes?
FERRAZZI: It's about trust and showing your team how they individually benefit from the change. Be the first to exhibit and model the change you want to see. Let them know what you need to work on. This will help reinforce to the whole team that you're all working together.
SPEAKING.COM: How do business relationships play a profound role in sales forces' success?
FERRAZZI: No one succeeds on their own. People want to work with those they like and with those they consider friends. Without strong relationships your sales force has to increase its efforts to compensate for the lost introductions and leads they may have received with stronger, more proactive business relationships.
SPEAKING.COM: Can you give us three tips for better relationship building?
FERRAZZI:
• Always lead with generosity. You're more likely to establish a bond when your first impression is as someone who is open and giving.
• Ping regularly. If the relationship is new, reach out whenever appropriate. Even something as simple as a text on someone's birthday will make you memorable.
• Don't keep score. Relationships aren't a quid pro quo. Be of service because the relationship is important to you, not because you're storing points.
SPEAKING.COM: What is the #1 mindset for relationship building that a team can implement today?
FERRAZZI: Candor, but with caring criticism. People fear confrontation, which can stifle progress. Teams need to practice candor both with themselves and with others to keep the team at peak productivity.
SPEAKING.COM: What are the four mindsets of intimacy, generosity, candor and accountability?
FERRAZZI: They really are the pillars of all relationships. If you practice and lead with generosity you can foster intimacy among your friends and peers. That intimacy will inspire greater candor and accountability. Knowing that you won't let each other fail gives you each "butt-kicking" privileges to hold each other accountable.
===============================================
If you'd like to bring Keith to your organization to help your team become more effective and build better business relationships, please contact Michael Frick at: Mike@Speaking.com.
Author
More Entrepreneurship / Business Blogs
Thriving as a Sustainable Business, with Strategy Speaker Andrew Winston
By Andrew Winston


Keynote speaker Andrew Winston is the author of the award-winning The Big Pivot and co-author of the international best seller Green to Gold . He speaks to executives around the world, appears regul... more...

Shark Tank's Kevin Harrington Reveals the Secrets to Business Success
By Kevin Harrington


Kevin Harrington is a self-made millionaire and successful entrepreneur who is better known as one of the "sharks" on the popular TV show Shark Tank. He is recognized as the inventor of the infomercia... more...

Launching a Successful Business, with Keynote Speaker Scott Duffy
By Scott Duffy


One of the most popular entrepreneurship and business keynote speakers in the world, Scott Duffy has had the rare opportunity to learn from some of the most brilliant innovators and business professio... more...

Getting Your Business Unstuck with Barry Moltz
By Barry Moltz


Barry Moltz gets businesses growing again by unlocking their long forgotten potential. Thanks to decades of entrepreneurial experience in his own business ventures as well as consulting countless oth... more...

Entrepreneurship Can Save the World, with Mallory Brown
By Mallory Brown


Social entrepreneur Mallory Brown represents a new generation of philanthropy. At age 24, she founded World Clothes Line, an online business that donates one article of clothing for every article sold... more...

Creating a Hope-Driven Culture with Libby Gill
By Libby Gill


After nearly twenty years in senior leadership roles in communications at media giants Universal, Sony and Turner Broadcasting, Libby is now CEO of executive coaching and consulting firm Libby Gill &a... more...

Perspectives on Leadership and Entrepreneurship from Ram Charan
By Ram Charan


World-renowned consultant, author and speaker Ram Charan has made an extraordinary life journey, from working in the family shoe shop in a small town in northern India to an engineering degree then a ... more...