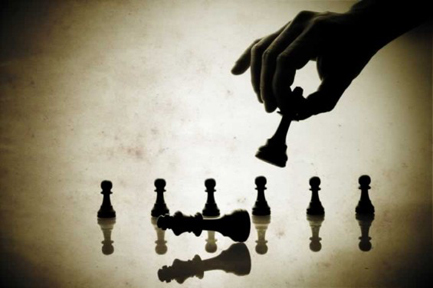 Think you have the competitive edge?
Think you have the competitive edge? Wouldn't you rather KNOW you've got it?
Thinking you have the competitive edge and knowing you have it are two different things! So how do you know whether your company is on top or headed to the bottom of the heap?
Do your customers tell if there's a difference between your product / service and that of your competitors? Not, if you aren't telling them what that difference is. Does your staff know that difference? For that matter do you know the difference?
KNOWING the difference is key and here's how you can be sure that you can tell that story with the drop of a hat.
First point, saying "Our product is better quality" or "Our service is better" won't cut it. Anyone can say that and most do. Where's the difference? You need to spell out what sets you apart from the competition.
You need to have a 30 second advertisement that includes:
– Your name
– Your company
– A statement about a typical problem experienced in your target market
– An intriguing statement about how you can help solve that problem
For Example: "My name is Mike from Competitive Motors. We've found that there is a lot of confusion in the automotive market today because there have been over 150 new models introduced in just the past three years. We've developed a computer book that profiles everything the buyer wants in a car and in less than five minutes, identifies the models most likely to fit their needs."
Here's exactly how to do this. First, break down the components of your product or service into four distinct categories, Competitive uniqueness, competitive advantages, competitive parities, and competitive disadvantages. Let's look at each one individually.
– Competitive uniqueness: What can I do for my customers that no one else can do? What can I offer that no one else can offer?
– Competitive advantage: What can I do for my customer that my competitor can also do, but I can do it better and I can prove it?
– Competitive parity: My competitors and I are the same here — no real differentiation.
– Competitive disadvantage: Where does the competition have an advantage over me?
You may want to do your analysis by market segment, by competitor, by product, or all of them. But knowing your competitive position will quickly get you on your customer's radar.
But what if you have a product where some features may be unique, some may be advantages, some may be the same and some may be disadvantages. Say for example, that you are selling a fax machine that is plain paper, that's (parity), because others do too. But yours will interface with your phone, computer or car telephone, that's (uniqueness). Yours also has the highest resolution available, that's an (advantage), 300 number memory, another (advantage), but it will not do broadcasting and polling, that's a (disadvantage). You're going to use this information in every step of the sale. Your entire selling effort will be built around your competitive strengths.
Know your competitive advantages and uniquenesses and articulate them clearly to prospective customers. Rise above your competition. Make more sales, more profits and more long-term satisfied customers.
Author
Blogs By Tony Alessandra
More Marketing / Branding Blogs
Create a Future of Prosperity with Innovation Speaker, Michael Perman
By Michael Perman


Innovation keynote speaker, Michael Perman helps teams crack the innovation paradox to generate actionable ideas, breakthrough products, and revolutionary customer experiences. The founder of C'EST... more...

Transforming Your Business through Practice Management, with Sales Speaker Duncan MacPherson
By Duncan MacPherson


A professional branding and client acquisition expert, sales and marketing speaker Duncan MacPherson has been coaching financial professionals for over 20 years. His company Pareto Systems is at the f... more...

Four Pillars of Exceptional Execution, with Kevin Kelly
By Kevin Kelly


Internationally acclaimed motivational speaker Kevin Kelly is a foremost authority on entrepreneurship, leadership, sales, creativity and personal excellence. Over the course of two decades, Kevin has... more...

Purposeful Branding, with Simon Mainwaring
By Simon Mainwaring


Simon Mainwaring is the founder of We First, a leading brand consultancy that provides purpose-driven strategy, content, and training that empowers companies to lead business, shape culture, and bette... more...

Learn What Customers & Employees Crave Most, with Gregg Lederman
By Gregg Lederman


Gregg Lederman is the founder and CEO of Brand Integrity, a passionate engagement company with disruptive and sustainable solutions that don't just work, they matter. He is the author of ENGAGED! Outb... more...

Think Big, Act Bigger, with Leadership Speaker Jeffrey Hayzlett
By Jeffrey Hayzlett


An expert in leadership, change management, entrepreneurship, creativity and communication, Jeffrey Hayzlett is a bestselling author whose dynamic, insightful presentations make him a popular public s... more...

Purpose-Driven Branding with Simon Mainwaring
By Simon Mainwaring


Simon Mainwaring is the founder of We First, a leading brand consultancy that provides purpose-driven strategy, content, and training that empowers companies to lead business, shape culture, and bette... more...