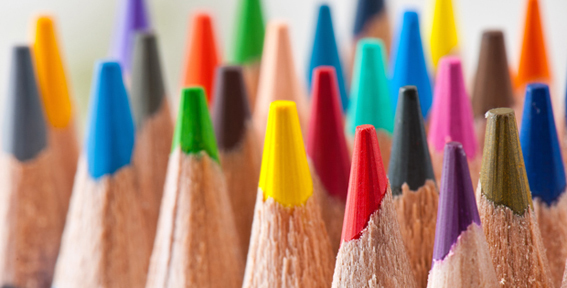 Seeking Common Ground
If you were offered a choice between snacking on Cheerios versus Graham Crackers, which would you pick?
Frankly, neither is very appealing to me, but, between the two, I'd have to come down firmly on the side of a nice crunchy Graham Cracker. As an adult, that choice has little significance, but, if I were a five-month-old baby in a clinical study and my preference were observed by psychologist Karen Wynn, director of the Infant Cognition Center at Yale University, she would use that tiny choice to uncover something very interesting about the fundamental nature of human beings. Namely, the fact that, even as infants, we tend to like people whom we perceive to be similar to ourselves.
Here's how she found figured that out. First, Dr. Wynn and her colleagues observed the preference that individual babies had between Cheerios and Graham Crackers. They then observed the body language of the babies as they were shown puppets who acted out a preference for the same or a different snack. The body language included such elements as where the babies looked, when they reached out, and what caused them to smile. In the vast majority of cases, the babies liked the puppet who had similar culinary tastes.
Looking on the Bright Side of the Cracker
If you look at the "60 Minutes" coverage of Dr. Wynn's work, you'll learn that the researchers view this tendency to favor people like ourselves has having terrible consequences; among them, hatred of "the other," that is, of those who are different from ourselves.
While "hatred" might be too strong a term to apply in most cases, I'll have to agree that we tend, at the least, to favor those who are like ourselves. Of course, one way to get around this problem is to convince people that "the other" isn't so bad after all and that all members of groups different from our own are not all alike. We do this through our work around the reduction of conscious and unconscious bias.
But, there's another solution too. If we don't like people who are different, why not find ways in which we are alike?
Of course, the goal is not to become identical and I hope at this point in the game, we all realize that valuing diversity is an asset and a necessity. At the same, time, however, human beings are far more alike than we realize. By identifying and focusing on that "alikeness" we get the best of both worlds – the "liking" that goes with alikeness and the valuing that goes with the difference. (Two sides, if you will, of the same inclusion coin)
The beauty of this approach is that the area of commonality does not have to be significant to make a difference. In the case of the babies, the commonality that drew them to one puppet over another was whether the puppet chose a Cheerio or a Graham Cracker. For adults, of course, that wouldn't do the trick, but a shared interest, value, or challenge can go a long way to shifting our thinking and our attitude toward other human beings.
Another Benefit
But, there's more. When we emphasize what we have in common – while valuing difference – not only are we more apt to like the person, we also tend to see them as a unique individual with unique qualities. A man no longer, for example, is apt to lump a younger female colleague together with an amorphous "different" category like "woman," or "social media savvy," or "Generation Y."
In other words, the biases that accompanied our thinking of the person as a member of a different group tend to fade because that group is no longer the point. We are now human beings, alike in some ways, different in others. And, isn't that the way it should be?
Author
Blogs By Sondra Thiederman
More Leadership / Management Blogs
How to Drive Sustainable Growth with Leadership Speaker Rick Miller
By Rick Miller


Rick Miller is one of the few accomplished business executives who has been able to translate his decades of experience into actionable management advice that helps other senior leaders grow their bus... more...

Increasing Employee Engagement in Healthcare with Leadership Speaker Vicki Hess
By Vicki Hess


Healthcare keynote speaker, Vicki Hess, RN, is your go-to resource for improving employee engagement in healthcare. Whether you work in a hospital, health system or your members or customers work in h... more...

Leadership Success with Dr. Marshall Goldsmith
By Marshall Goldsmith


Dr. Marshall Goldsmith is a world authority on leadership and employee relations, demonstrating how good management can achieve positive, lasting change in the age of globalization. What we've lear... more...

Using Debriefing to Foster Continuous Improvement, with Leadership Speaker Anthony Bourke
By Anthony Bourke


Accomplished fighter pilot, seasoned CEO, and leadership keynote speaker, Major Anthony Bourke has helped thousands of leaders streamline growth and improvement in their companies. After flying hundr... more...

Building Stronger Teams through Vulnerability, with Corey Blake
By Corey Blake


With over two decades of experience as a master communicator in Hollywood and the fine arts, leadership speaker Corey Blake's talent for creatively and emotionally connecting with audiences is unrival... more...

How to Create Competitive Organizations with Happy Teams
By Jennifer Moss


Honored as the Canadian Business Innovator of the Year, corporate culture keynote speaker, Jennifer Moss and her groundbreaking work on the power of happiness are transforming hundreds of global compa... more...

Maximizing your Millennial ROI, with Keynote Speaker Aaron McDaniel
By Aaron McDaniel


Millennial speaker Aaron McDaniel delivers timely "aha moments" and viable solutions on how to bridge generational gaps in the workplace and marketplace. Drawing from his own experience as a Millenni... more...