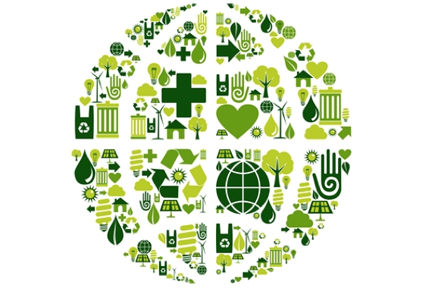 The World in 2050
The Grameen Bank, a microfinance lender and community development bank started in Bangladesh, works to eradicate poverty worldwide. But what other goals would Nobel Prize-winning founder Muhammad Yunus like to see achieved by 2050? In "Creating a World Without Poverty," Professor Yunus describes what he sees as the ultimate goals of globalization.
Let me give a wish list of my dream world that I would like to see emerge by 2050. These are my dreams, but I hope that many of my dreams will coincide with yours. I am sure I would love many of the dreams on your list so much that I would make them my dreams too.
Here is my list:
There will be no poor people, no beggars, no homeless people and no street children anywhere in the world. Every country will have its own poverty museum. The global poverty museum will be located in the country that is the last to come out of poverty. There will be no passports and no visas for anybody anywhere in the world. All people will be truly global citizens of equal status.There will be no war, no war preparations and no military establishment to fight wars. There will be no nuclear weapons or any other weapons of mass destruction.
A brighter future
There will be no more incurable diseases, from cancer to AIDS, anywhere in the world. Disease will become a very rare phenomenon subject to immediate and effective treatment. High-quality healthcare will be available to everyone. Infant mortality and maternal mortality will be things of the past.There will be a global education system accessible to all from anywhere in the world. All children will experience fun and excitement in learning and growing up. All children will grow up as caring and sharing persons, believing that their own development should be consistent with the development of others in the world.
Encouraging entrepreneurship
The global economic system will encourage individuals, businesses and institutions to share their prosperity and participate actively in bringing prosperity to others, making income inequality an irrelevant issue. "Unemployment" and "welfare" will be unheard of. Social business will be a substantial part of the business world.
There will be only one global currency. Coins and paper currency will be gone.
The future of banking
Technology will be available with which all secret bank accounts and transactions of politicians, government officials, business people, intelligence agencies, underworld organizations and terrorist groups can be easily detected and monitored.
State-of-the art financial services of every kind will be available to every person in the world.
Sustainable lifestyles
All people will be committed to maintaining a sustainable lifestyle based on appropriate technologies. Sun, water and wind will be the main sources of power.
Humans will be able to forecast earthquakes, cyclones, tsunamis and other natural disasters precisely and in plenty of time to minimize damage and loss of life.
All cultures, ethnic groups and religions will flourish to their full beauty, contributing to the magnificent unified orchestra of human society.
There will be no discrimination of any kind, whether based on race, color, religion, gender, sexual orientation, political belief, language, culture or any other factor.
Universal communication
There will be no need of paper and therefore no need to cut down trees. There will be biodegradable reusable synthetic papers, in cases where "paper" is absolutely needed.
Basic connectivity will be wireless and nearly costless.
Preserving cultural identities
Everybody will read and hear everything in his own language. Technology will make it possible for a person to speak, read and write in his own language while the listener will hear and the reader will read the message in his own language. Software and gadgets will translate simultaneously as one speaks or downloads any text. One will be able to watch any TV channel from anywhere and hear the words in his own language.
All cultures, ethnic groups and religions will flourish to their full beauty and creativity, contributing to the magnificent unified orchestra of human society.
All people will enjoy an environment of continuous innovation, restructuring of institutions and revisiting of concepts and ideas.
Unlimited human potential
All peoples will share a world of peace, harmony and friendship devoted to expanding the frontiers of human potential.
These are all achievable goals if we work at them. I believe that, as we proceed through the future, it will be easier and easier to get closer to our dreams. The difficult part is making up our minds now. As more of us can agree on what we want to achieve, the quicker we can reach our goals.
Making dreams into realities

We tend to be so busy with our everyday work and enjoying our lives that we forget to look through the windows of our lives to find out where we are right now in our journey, and take time off to reflect where we wish to go ultimately. Once we know where we want to go, getting there will be so much easier.
Each of us should draw up a wish list of our own to reflect on what kind of world we would like to see when we retire. Once it is done, we should hang it on our walls to remind us daily whether we are getting closer to the destination.
Author
More Economy / Globalization Blogs
Thriving as a Sustainable Business, with Strategy Speaker Andrew Winston
By Andrew Winston


Keynote speaker Andrew Winston is the author of the award-winning The Big Pivot and co-author of the international best seller Green to Gold . He speaks to executives around the world, appears regul... more...

Harnessing the Green Business Revolution, with Sustainability Speaker Peter Boyd
By Peter Boyd


Business and environment expert, Peter Boyd helps companies accelerate the adoption of business solutions that lower carbon emissions and increase long-term profits. Driven by his personal motto that... more...

What the Past Presidential Election Reveals about the United States, with Richard Wolffe
By Richard Wolffe


A skilled storyteller with decades of experience in Washington D.C.'s inner circles, Richard Wolffe imparts informative insights on politics and economics, including both domestic and foreign affair... more...

Rebuilding Democracy and Capitalism, with Dr. Philip Kotler
By Philip Kotler


Dubbed "The Marketing Guru" and "The Most Influential Marketer of All Time," Dr. Philip Kotler has secured standing as one of the great business thinkers of the past century. While academic com... more...

The International Economic Outlook with Dr. Dambisa Moyo
By Dr. Dambisa Moyo


Winner of the Hayek Lifetime Achievement award and one of TIME magazine's "100 Most Influential People in the World," Dr. Dambisa Moyo is an economist with an unrivaled knowledge of international ... more...

How Companies Achieve Business Success, with Jason Jennings
By Jason Jennings


Jason Jennings is one of the most successful and prolific business and leadership authors in the world. He has spent twenty years founding and leading successful businesses and teaching other companie... more...

Using Psychology to Increase Profit with Denise Shull
By Denise Shull


Denise Shull combines economic insight with psychology to explore the world of finance. A veteran of stock trading herself, she uses 21st-century psychoanalysis and cutting-edge neuroscience to examin... more...