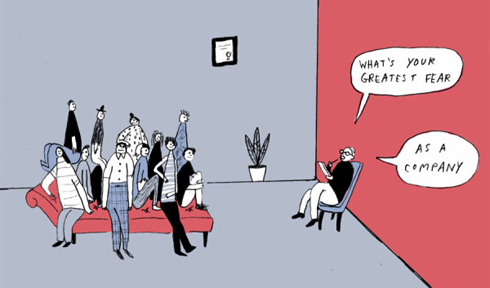 Defining Corporate Culture
I learned my lesson about company culture at the Communications Satellite Corporation in my first corporate job after graduate school. I had written my Master's Thesis on satellites and their potential impact on the communications business in 1968. Geosynchronous satellites were only put into orbit a couple years earlier and weren't yet a part of the commercial business we know today. So I was thrilled to secure a post at the company leading the way for satellite launches and receiving dish deployment in the U.S.
To a Midwest student brought up in modest surroundings, I thought the elegant offices and people at the L'Enfant Plaza offices in Washington, D.C. were quite impressive. Never one to be modest about my own ambition, I thought that I would be able to work my way up to the C-suite in a relatively short period of time. I should have realized at that time though, that being a retired Air Force general was a priority achievement to be considered for the top post! Working your way up to the C-suite floor was more akin to the military chain of command than I imagined.
Don't get me wrong. My work was pleasant enough, challenging enough and I met people there who have become my life-long friends and important part of my inner circle. However, I quickly learned that the company culture at this corporation was strongly influenced by ambitious people who I often observed worked to undermine their colleagues in bold and subtle ways. Protecting the fiefdoms each had managed to build on their way up the corporate ladder was a top priority.
This was also the "Mad Men" culture that included three martini lunches, not for me, but for senior guys in my department. I would often observe their office doors closed after lunch and sometimes muted snores could be heard when passing by. What a waste of company time I thought, but apparently it never occurred to them, and they were setting the tone.
These and other observations formed my thinking about how company time and resources are used and abused. It was then that I decided that if I were to start a company of my own, the company culture would be comprised of transparency, team problem solving, goal-setting, cooperation and trust. I really didn't want people wasting time back-biting and playing war. I wanted a team environment where honest debates, respect for others and collaborative decision making was the rule of the day.
That's how I set up USA Network, based on the company culture I wanted. If an executive, support staff or any other member of the USA community didn't see it that way, they were welcome to work somewhere else. That doesn't mean people didn't sometimes have violent disagreements with decisions that were made, but it did mean that they had to argue their position with their colleagues to see if they could persuade them to theirs. I think we were pretty successful in achieving these cultural goals. To this day, I run into former employees who often tell me that their experience at USA Networks was the best professional experience they ever had.
It wasn't until many years after I left USA Network that a colleague who worked with me from nearly the beginning commented that I ran USA Network like a women. It never occurred to me that there was a difference. But we see in much research now, that the attributes sited in The Athena Doctrine and The Catalyst, as well as a McKinsey reports, that women lead with the attributes I described: transparency, inclusion, cooperation, respect for others, collaboration and trust, among many others. Not too surprisingly, in the social media world in which we live today, employees look for these attributes in their leaders.
I think it is important for all entrepreneurs to know that you have one chance to set the culture for your company, and it is at the very beginning. Even in those heady days of first blush business, it is important to know your values, to establish those values for your employees and to adhere to them. They define who you are and will remain for generations to come.
Summary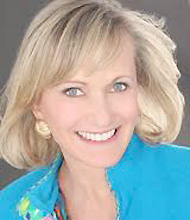 Article Name
Defining Corporate Culture
Description
Corporate culture is defined early on in an organization's existence. It's important to know that corporate culture is set from the beginning and that changing it after it has been set is difficult. So, establish your values early on and then adhere to them.
Author
Author
Blogs By Kay Koplovitz
More Leadership / Management Blogs
How to Drive Sustainable Growth with Leadership Speaker Rick Miller
By Rick Miller


Rick Miller is one of the few accomplished business executives who has been able to translate his decades of experience into actionable management advice that helps other senior leaders grow their bus... more...

Increasing Employee Engagement in Healthcare with Leadership Speaker Vicki Hess
By Vicki Hess


Healthcare keynote speaker, Vicki Hess, RN, is your go-to resource for improving employee engagement in healthcare. Whether you work in a hospital, health system or your members or customers work in h... more...

Leadership Success with Dr. Marshall Goldsmith
By Marshall Goldsmith


Dr. Marshall Goldsmith is a world authority on leadership and employee relations, demonstrating how good management can achieve positive, lasting change in the age of globalization. What we've lear... more...

Using Debriefing to Foster Continuous Improvement, with Leadership Speaker Anthony Bourke
By Anthony Bourke


Accomplished fighter pilot, seasoned CEO, and leadership keynote speaker, Major Anthony Bourke has helped thousands of leaders streamline growth and improvement in their companies. After flying hundr... more...

Building Stronger Teams through Vulnerability, with Corey Blake
By Corey Blake


With over two decades of experience as a master communicator in Hollywood and the fine arts, leadership speaker Corey Blake's talent for creatively and emotionally connecting with audiences is unrival... more...

How to Create Competitive Organizations with Happy Teams
By Jennifer Moss


Honored as the Canadian Business Innovator of the Year, corporate culture keynote speaker, Jennifer Moss and her groundbreaking work on the power of happiness are transforming hundreds of global compa... more...

Maximizing your Millennial ROI, with Keynote Speaker Aaron McDaniel
By Aaron McDaniel


Millennial speaker Aaron McDaniel delivers timely "aha moments" and viable solutions on how to bridge generational gaps in the workplace and marketplace. Drawing from his own experience as a Millenni... more...