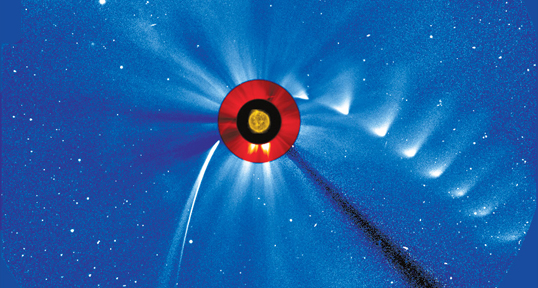 Changing Behavior Starts with 1, not 21 Days
How quickly can you change a behavior? You have probably heard and seen it written that it takes 21 days. That "fact" has been quoted for decades but there is actually no solid clinical evidence to back it up. Everyone is different. Wait until you see what Lacey has to say after a program last week.
Long term change never happens when you are interested. My belief it that every behavior change comes after making committed decision. The root word cis and its variants cid and -cide come from a Latin root which means 'cut' or 'kill.' A decision, for instance, is a 'cutting off' of all possibilities except for one; if you are decisive you have 'killed' all other options.​ Here is a new belief for you to consider –
A Streak Starts with One!
Once you make a true decision and have KILLED all other options, that first day of new behavior starts a streak. At Thanksgiving I made a decision to do at least 10,000 push-ups a year. That is more impressive that it sounds, it is only 28 a day. I downloaded the Push Ups Pro app (Android app, many other options for iPhones) and have not missed a day since. Having a system to remind and measure you is a big help which is of course the beauty of an app. The alarm goes off every night and I do the 5 sets. It reminds me, counts me down, cheers me on, challenges me to increase my set total and records my progress.
You do improve quickly which is very exciting. I am now up to 81 a day and done 5776 in the last 3 months which is on pace for well over 20,000 a year and only takes 10 minutes a day. My streak started with one decision and one day. I am up to 95 days and if I miss one I will start a new streak. At every convention I speak, I do I ask my audience to make a decision.
What will you resolve to accomplish?
To start something new.
To stop doing something destructive.
The stories of those decisions and the impact they have made is what continue to drive me and reinforce the belief I am a catalyst who makes a difference.
It could be a decision to quit smoking, stop drinking your calories, stop drinking soda/diet soda, no longer be a "seagull" when you get home, start investing more time on self improvement, losing 30 pounds in 6 months, committing to be one of the 3% who lead a healthy lifestyle, workout at least 12 days a month and track it, get better results with a Peak 8 workout session, start a 529 Plan for your kids college, start making the Get Switched On Smoothie…
What decision do you need to make today? Your streak starts now! Let me know what you think.
Author
More Motivational / Inspirational Blogs
Bear Grylls on Success, Team Building and Personal Strength
By Bear Grylls


One of television's most watched celebrities, Bear Grylls launched a Survivalism Fever that has swept across the world. The former British Special Forces operative is best-known for taking his adventu... more...

Adventures in Kindness with Inspirational Speaker Leon Logothetis
By Leon Logothetis


Leon Logothetis is a global adventurer, motivational speaker and philanthropist. It wasn't always that way. He used to be a broker in the city of London where he felt uninspired and chronically depr... more...

Fitness, Nutrition and Life Balance with Gabrielle Reece
By Gabrielle Reece


Fashion icon, health expert and TV Show Host Gabrielle Reece is an avid proponent of empowering people to take responsibility for their own health. Her commanding presence, passion for healthy living,... more...

What is Personal Disruption? Answers from Innovation Speaker Whitney Johnson…
By Whitney Johnson


Founder and Managing Director of the Springboard Fund, business and innovation speaker Whitney Johnson is a top investor and leading thinker on driving innovation through personal disruption. As cofou... more...

Building Resilience, with Global Keynote Speaker Margie Warrell
By Margie Warrell


Coach, author, and mother of four Margie Warrell is constantly sought by conferences, corporations, and media outlets for her advice on taking risks, living courageously, and building resilience. Mar... more...

Building Stronger Teams through Vulnerability, with Corey Blake
By Corey Blake


With over two decades of experience as a master communicator in Hollywood and the fine arts, leadership speaker Corey Blake's talent for creatively and emotionally connecting with audiences is unrival... more...

How to Create Competitive Organizations with Happy Teams
By Jennifer Moss


Honored as the Canadian Business Innovator of the Year, corporate culture keynote speaker, Jennifer Moss and her groundbreaking work on the power of happiness are transforming hundreds of global compa... more...