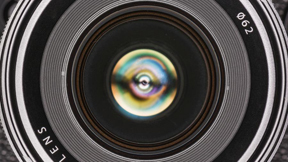 3 Tips for Developing an Ironclad Focus
"Why am I here?"
Answering that question is essential to generating an effective focus in an organization. Employees in the today's business world strive toward finding that one job or goal that is most important to them and then sticking with it.
While generating a focus for yourself is critical, as an emerging leader you must also consider how to encourage your company's employees to hone in.
From the smallest startups to the largest multinational corporations, everyone understands the importance of generating an effective company focus. But most companies still opt for the age-old stick-and-carrot model, offering rewards or threatening penalties to motivate employees to perform well. As a leader, you should definitely avoid this strategy.
True focus comes from an alignment of values. In the corporate world, leaders must strive to align the workforce with the organization's values and culture if they intend to develop focus naturally among the staff.
On an individual level, determine why you are in your current designation and the chosen organization, and the problem is halfway solved. But there will come a time when everything seems blurry, your productivity takes a dive, and you feel the need to regain clarity and footing.
Here are three tips that will enable you to do just that.
1. Take a break
Sometimes, you just need to take a break from the hectic work life. Leaders who opt for modern motivation methods are huge advocates of cajoling stressed-out employees to take a much-needed break from work. This nearly guarantees a considerable productivity boost once they are back.
2. Narrow your focus
Focus is best when narrowed down. Trying to take in everything all at once is never a good idea and generally leads to everything spiraling out of control as you try to get a hold of it all at the same time. Break up tasks and objectives, then focus on them one at a time.
3. Look at the big picture
If you feel like things are getting out of hand, take a step back and look at the landscape. A little perspective in this regard can help you review your priorities in an objective manner. Looking over your work plans from afar can save you a large amount of wasted time.
It's time to get focused. You can do it.
Author
More Motivational / Inspirational Blogs
Bear Grylls on Success, Team Building and Personal Strength
By Bear Grylls


One of television's most watched celebrities, Bear Grylls launched a Survivalism Fever that has swept across the world. The former British Special Forces operative is best-known for taking his adventu... more...

Adventures in Kindness with Inspirational Speaker Leon Logothetis
By Leon Logothetis


Leon Logothetis is a global adventurer, motivational speaker and philanthropist. It wasn't always that way. He used to be a broker in the city of London where he felt uninspired and chronically depr... more...

Fitness, Nutrition and Life Balance with Gabrielle Reece
By Gabrielle Reece


Fashion icon, health expert and TV Show Host Gabrielle Reece is an avid proponent of empowering people to take responsibility for their own health. Her commanding presence, passion for healthy living,... more...

What is Personal Disruption? Answers from Innovation Speaker Whitney Johnson…
By Whitney Johnson


Founder and Managing Director of the Springboard Fund, business and innovation speaker Whitney Johnson is a top investor and leading thinker on driving innovation through personal disruption. As cofou... more...

Building Resilience, with Global Keynote Speaker Margie Warrell
By Margie Warrell


Coach, author, and mother of four Margie Warrell is constantly sought by conferences, corporations, and media outlets for her advice on taking risks, living courageously, and building resilience. Mar... more...

Building Stronger Teams through Vulnerability, with Corey Blake
By Corey Blake


With over two decades of experience as a master communicator in Hollywood and the fine arts, leadership speaker Corey Blake's talent for creatively and emotionally connecting with audiences is unrival... more...

How to Create Competitive Organizations with Happy Teams
By Jennifer Moss


Honored as the Canadian Business Innovator of the Year, corporate culture keynote speaker, Jennifer Moss and her groundbreaking work on the power of happiness are transforming hundreds of global compa... more...