* Please note that while this speaker's specific speaking fee falls within the range posted above (for Continental U.S. based events), fees are subject to change. For current fee information or international event fees (which are generally 50-75% more than U.S based event fees), please contact us.
Top25 Speaker Voting

William McDonough needs 14 vote(s) to make it into the Top 25 speakers on Speaking.com!
Speaker Booking Tip
"Tip: ask your speaker to do a book signing or attend a VIP meal with your guests. "
For Event Planners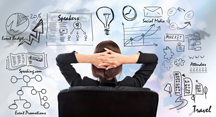 • Keynote Speaker Booking Toolkit.
• Booking a Celebrity Speaker.
• How to Find and Book the Right Speaker.
• Google+ Event Planning Forum.
• Tips for International Clients Booking U.S. Based Speakers.
Similar Speakers
David Suzuki

David T. Suzuki PhD, Co-Founder of the David Suzuki Foundation, is an award-winning scientist, environmentalist and broadcaster. David has received consistently high acclaim for his…

Barbara Corcoran

The story of Barbara's life, extraordinary success and TV stardom is told in her latest book, Shark Tales. A self-made woman who sees no need…

Bill Nye

Bill Nye – scientist, engineer, comedian, author, and inventor – is a man with a mission: to help foster a scientifically literate society, to help…

SPEAKING.com / Core Agency were very helpful in every way possible. I would recommend them to others and we will most definitely secure all our future conference speakers through them again.
Babcock & Wilcox
About SPEAKING.com
Established in 1994, we are exclusive agents for some of the world's leading experts, celebrities and professional speakers.
We offer event planners a fully staffed speaker logistics planning team, plus a personal SPEAKING.com Account Executive – a knowledgeable and trustworthy partner. We guarantee your satisfaction with your speaker and a smooth booking process.
Contact us today to book your favorite speaker.

William McDonough′s "utopianism is grounded in a unified philosophy that—in demonstrable and practical ways—is changing the design of the world."
Time Magazine

"A must for all - consumers, educators, health professionals, business and government leaders... McDonough offers a practical vision and gives us hope for a future that is safe for our grandchildren."
Polly Walker, MD, MPH
Center for a Livable Future
Johns Hopkins Bloomberg School of Public Health

"McDonough has been practicing, writing and preaching ecologically sensitive, socially just design for more than 20 years. Style is one thing, but in terms of transforming the planet, no designer is more important to watch now."
The Washington Post
Cradle to Cradle: Remaking the Way We Make Things
Environmentalists are normally the last people to be called shortsighted, yet that′s essentially what architect McDonough and chemist Braungart contend in this clarion call for a new kind of ecological consciousness. The authors are partners in an industrial design firm that devises environmentally sound buildings, equipment and products. They argue that conventional, expensive eco-efficiency measures things like recycling or emissions reduction are inadequate for protecting the long-term health of the planet.

Our industrial products are simply not designed with environmental safety in mind; there′s no way to reclaim the natural resources they use or fully prevent ecosystem damage, and mitigating the damage is at best a stop-gap measure. What the authors propose in this clear, accessible manifesto is a new approach they′ve dubbed "eco-effectiveness": designing from the ground up for both eco-safety and cost efficiency. They cite examples from their own work, like rooftops covered with soil and plants that serve as natural insulation; nontoxic dyes and fabrics; their current overhaul of Ford′s legendary River Rouge factory; and the book itself, which will be printed on a synthetic "paper" that doesn′t use trees.

Because profitability is a requirement of the designs, the thinking goes, they appeal to business owners and obviate the need for regulatory apparatus. These shimmery visions can sound too good to be true, and the book is sometimes frustratingly short on specifics, particularly when it comes to questions of public policy and the political interests that might oppose widespread implementation of these designs. Still, the authors′ original concepts are an inspiring reminder that humans are capable of much more elegant environmental solutions than the ones we′ve settled for in the last half-century. (Apr.) Copyright 2001 Cahners Business Information.
Order Here



Suggested Keynote Topics:


Uncovering Value: The Links Between Environmental and Financial Performance

Redesigning Real Estate: Building for Sustainable Prosperity

The Next Industrial Revolution: Beyond Recycling, Beyond Eco-Efficiency

A New Geography of Hope: Landscape, Design and the Renewal of Ecological Intelligence

The Extravagant Gesture: Nature, Design, and the Renewal of Human Industry
Cradle to Cradle Design (TED Talk)