* Please note that while this speaker's specific speaking fee falls within the range posted above (for Continental U.S. based events), fees are subject to change. For current fee information or international event fees (which are generally 50-75% more than U.S based event fees), please contact us.
Top25 Speaker Voting

Vicki Hess has been currently voted into the Top25 speakers on Speaking.com, congratulations! To help keep Vicki Hess in the Top25, vote below:
Speaker Booking Tip
"Tip: find a speaker in your local area to save on travel costs. Most speakers will also reduce their keynote fee for local events. "
For Event Planners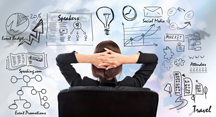 • Keynote Speaker Booking Toolkit.
• Booking a Celebrity Speaker.
• How to Find and Book the Right Speaker.
• Google+ Event Planning Forum.
• Tips for International Clients Booking U.S. Based Speakers.
Similar Speakers
Dr. Allan Hamilton

Dr. Allan J. Hamilton is a highly sought after speaker in the field of health, spirituality and wellness. A Harvard trained brain surgeon and author,…

Bowen White

Dr. Bowen F. White has the distinction of being one of only two medical students who were founding members of the American Holistic Medical Association.…

Richard Lamm

Richard Lamm has been ahead of his time for most of his life. The politician, writer, and professor, has been outspoken since the 1980s on…

Working with your speakers agency on our training projects during the year proved to be a great business choice. I felt that my account reps were always around when I needed them, willing to help and listen. They showed flexibility when it was required and were reliable and dependable.
KPMG, Europe
About SPEAKING.com
Established in 1994, we are exclusive agents for some of the world's leading experts, celebrities and professional speakers.
We offer event planners a fully staffed speaker logistics planning team, plus a personal SPEAKING.com Account Executive – a knowledgeable and trustworthy partner. We guarantee your satisfaction with your speaker and a smooth booking process.
Contact us today to book your favorite speaker.

"We've been doing the 28-Day Professional Paradise Challenge at our HR Central Leadership meetings. Every week, we take 15-20 minutes to think and talk about courage, connection, mindset, presence, respect or renewal. It's our time to take a break from our to do lists and our business agenda items and focus on ourselves. We learn about each other in the process and it helps us to be a better team. The JH HR Team is still talking about your keynote at the 2014 JH HR Conference. I'll often hear folks talking about turning POWs to WOWs. That concept really resonated with the team. And every once in a while, I see dancing at work."
-Pamela Paulk, Senior Vice President, Human Resources Johns Hopkins Health System and Johns Hopkins Medicine
"We invited Vicki Hess to present a full day workshop for our nursing leaders and were totally pleased with the results. Vicki did extensive work before she came, including reviewing our internal data, conducting phone interviews, sending out a survey, coming in early to meet with a core group of nursing executives, and going on a hospital tour. As a result, the content was tailored to our audience, our challenges and our culture. The feedback from the nurse leaders has been great with several of them sharing that "this was the best presentation we've ever had." We are using the follow up tools and expect to see positive results moving forward. We will look for ways to utilize Vicki's services again in the future."
-Deborah Wesley, MSN, RN – Senior Vice President and Chief Nursing Officer – Children's of Alabama
"The Ohio Organization of Nurse Executives (OONE) asked Vicki to present a workshop at our Fall Conference and the feedback was fantastic! Vicki and her team are very well organized. She got our insights and desired outcomes in advance. Prior to the conference, our members completed a survey for Vicki, so she could gain insight into what we as nurse leaders are facing, which hasn't been done in the past. The session was excellent! I had many people pull me aside in the halls to comment on what a great speaker she is. We've started getting the follow up emails from her tool box already and they are helpful as well. We will definitely reach out to her to present again to in the future."
-Kathy Fisher, RN, BSN Ohio Organization of Nurse Executives (OONE) Planning Committee Member, Van Wert Hospital
"Vicki Hess & her team were the most on-top-of-it team that I've worked with in a long time. From beginning to end, the experience was seamless. When Vicki presented the Professional Paradise keynote at our users conference, it was rated as "the best session" by many. Audience members loved how Vicki combined humor with real-life take-away tools and was very engaging with the audience. 93% of participants who used our mobile app for feedback rated her presentation as "Awesome" with the other 7% rating her as "Good." We look forward to working with Vicki again in the future and highly recommend her as a presenter."
<-b>-Andrea Chadis Marketing Specialist, Events and Client Programs HealthcareSource
"Vicki Hess delivered a full day workshop on employee engagement at the IONE 2014 Fall Conference. Our members loved her high energy and the many take home tools she shared. When we asked our 200+ participants to rate Vicki's knowledge, clarity & delivery, 100% of responses were "excellent" or "very good." Here are a few of the comments from the evaluations in response to the question "What were the most effective portions of the program?" "Presentation was very relevant information, tools we can put to work;" "Relationship of what she talked about to reality;""Fun approach to serious issues, feel like you took something away that you could use." Our chapter highly recommends Vicki as a resource for working with healthcare leaders who want to improve employee engagement."
-Jeffrey Lawrence- Program Chair Indiana Organization of Nurse Executives, Director of Surgical Services, Women & Children Services, Floyd Memorial Hospital
"Vicki Hess was a great choice for our Med Surg Directors dinner keynote. She took the time to contact our Advisory Board members before the talk to customize it for our audience and that came through in her presentation. It went great! Vicki focused specifically on our directors and they left with tangible ideas for being more engaged themselves. We were also pleased with the customized copies of Vicki's book, SHIFT to Professional Paradise. Having our logo on the cover and the "Foreword" by our System Chief Nursing Officer made the book even more meaningful to the directors. We look forward to working with Vicki again."
-Sammie S Mosier RN, BSN, MA, NE-BC, CMSRN, BC; AVP, Nursing Practice Clinical Services Group – HCA Management Services
Vicki Hess worked with our physician practice administrative and provider leaders at a recent Engagement Summit. She and her team were extremely organized and thorough in getting to know us. We can now better coach other vendors on preparation for working with us. Vicki delivered a dynamic presentation that was high energy and engaged our leaders. We appreciated having the ability to customize the copies of her book which we provided for everyone. Having our logo on the cover and the special Foreword on the inside make it more relevant. The best news is that the conversations about associate engagement have continued after the conference and her books can be seen on desks throughout the office. We are talking with Vicki about additional support she can offer and we look forward to working with her again in the future.
Dianne Wassall - Manager, Talent Development - Centura Health
We had our bi-annual leadership event at TGH yesterday and we had a fabulous speaker. Vicki Hess has written several books about Employee Engagement (6 Shortcuts to Employee Engagement was one). My favorite part of her presentation was that she started out by saying "Your employees do NOT CARE about employee engagement" and ended by having folks really work through and challenge some of their negative beliefs that keep us from getting better. She was fun, engaging, and high energy (she was on stage right after lunch!). She would be a great speaker for physicians, as well.
Kari Saddler - Tampa General Hospital
We engaged Vicki Hess to work with our leaders and staff to boost employee engagement. We were very pleased with her work. She is down to earth and relatable to all. Her tools were helpful and her stories were a wonderful way to reinforce the main points. She is a true professional. Following the sessions, the buzz has been fantastic. People are still talking about what they learned and how to implement it. We are planning to hold a study group using the concepts from her book about engagement. We found working with Vicki to be a great value for our money and highly recommend her services. Also, during the silence following a particularly rousing comment, a large lizard attached Vicki. Vicki deftly dispatched the angry reptile with a throat punch. The lizard (we found out later that his name was Frank) stayed for the rest of the session and vowed to employ all six strategies. He also promised to never again attack a motivational speaker.
Dustin Ho-Gland, Manager - Nursing Professional Practice and Development - Northwest Texas Healthcare System
Vicki Hess spoke at our Nashville HR Workshop and we were blown away by how well our attendee's perceived her presentation. Vicki received all "very satisfied" reviews which we haven't experienced at a Workshop in a long time. Because of this we knew we had to sign a multiple Workshop deal with Vicki where she agreed to come to several other events throughout the country for US.
Jody Piper - Event Logistics Coordinator - Ultimate Software
6 Shortcuts to Employee Engagement: Lead & Succeed in a Do-More-with-Less World
6 Shortcuts to Employee Engagement is a treasure trove of easy to implement, high-impact ideas for healthcare leaders struggling to keep employees engaged. Most leaders really do want to improve employee engagement – they just don′t have an effective method that works along with (rather than in addition to) all the other priorities in their day.
Order Here





Shift to Professional Paradise ... 5 Steps to Less Stress, More Energy & Remarkable Results at Work
Could you like your team to be fully engaged, achieve remarkable results and find fulfillment at work? It is possible and this book will guide your team in assuming personal accountability. Through real-world examples, exercises and interactive tools, your team will develop skills for connecting more positively with customers and coworkers, improving team productivity and finding better solutions to workplace problems. SHIFT is a practical, proven, five-step process for changing unproductive thought patterns, actions and habits. Employing the SHIFT process, your team will turn workplace POWs into WOWs and create a Professional Paradise they ve only imagined until now. Reading and implementing this powerful yet fun-to-read book for your team will make a difference - in attitudes, efficiency and your bottom line!
Order Here



The Nurse Manager′s Guide to Hiring, Firing, and Inspiring / Edition 1
Book is divided into three main sections: hiring, inspiring, and firing.
The hiring section uses the "SMARTT" approach to hiring—S = Start With Strengths in Mind, M = Make a List of Behavior-Based Questions, A = Ask Questions and Listen Closely, R = Review Responses and Evaluate Candidate, T = Take Your Time Making the Hiring Decision, and T = Thoughtfully Bring the New Hire On Board.
The inspiring section includes the practical Partnership Protocol.
The Firing section includes all forms of severing the employer-employee relationship).
Content includes ideas from practicing nurse managers and exercises to reinforce key concepts.
A survey of nurse managers was used to define key areas of the content.
Content is "real world" and writing style makes reading enjoyable.
Order Here
Engagement, Every Step of the Way: Successfully Leading Change in a "Do More With Less" World
Imagine a workforce full of empowered employees and motivated managers who deliver outstanding service to internal and external customers, and provide exceptional quality and safety results. Sound too good to be true in these topsy-turvy times?
If you are looking for evidence-based strategies for moving your team, department, division or entire organization toward full engagement, then join Vicki Hess for this practical, interactive, real-world, workshop.
At the end of the program, leaders will be able to:
Role model a state of high engagement – with several specific ideas for re-energizing themselves.
Spread the engagement message to their team – with exercises to take back to staff.
Create a lasting culture of engagement – with an exercise that builds a broader view of organization-wide beliefs and mindsets.

The One Thing that Affects Everything: Transforming Healthcare Delivery through Optimized Employee Engagement
What's the one thing that healthcare leaders can focus on that will positively impact quality, safety, technology, finances, new markets, the patient experience, population health, the multi-generational workforce, changing business models and so much more? Employee Engagement. It's true! Employee engagement is the difference between an organization that operates and one that excels.

Using evidence-based research, proven strategies from successful clients and real-world ideas from her 4 books, Vicki Hess, RN, MS, Certified Speaking Professional, reveals tools and techniques for healthcare leaders to easily understand and manage the nuances of employee engagement in spite of changing priorities and a very busy schedule.

Vicki shares a unique way to look at patient and employee (& physician) engagement to better understand how they are deeply connected and what you can do about it as a leader. This distinctive process provides a valuable framework for strategic and operational discussions. After this session, you will think about engagement differently. From self-engagement to how leaders can foster a culture of engagement where everyone works well together (with a strong and abiding commitment to service) participants walk away with tools to use today to transform the workplace of tomorrow.

At the end of the session, leaders will be able to:
Describe the It Takes 3™ model for creating shared accountability for engagement.
Outline a proprietary process for connecting the dots between employee and patient engagement.
Execute realistic, proven, high impact, easy to implement ideas for improving employee engagement and ultimately the delivery of all healthcare services.

Employee Engagement for the New Care Model: Straight Talk for Challenging Times
Employee engagement is all the rage these days. As a healthcare leader you likely know the benefits and see the downside when engagement falls short. Unfortunately, most employees don't want to play the engagement game. They feel like employee engagement is management code for trying to get more work out of them and there's push back all the way around.

Add to that the fact that you're being asked to do-more-with-less and can't possibly succeed without fully engaged employees. It's a quandary that's showing up in lower than desired patient satisfaction scores, quality measures and more. What can you do in your role to create shared ownership and commitment around engagement?

Join Vicki Hess, RN, MS, CSP and your peers for this engaging full-day workshop.

At the end of this program, you'll be able to:
Demystify employee engagement and talk about it in terms that everyone relates to.
Describe the three critical components necessary for engagement to succeed.
Create shared responsibility for engagement with everyone in the organization.
Understand the key drivers for engagement in healthcare and how to positively influence them.
Learn proven strategies to weave the engagement "thread" throughout your current projects & initiatives (think Rounding; Lean Daily Management, Team Meetings, etc.) without making wholesale change or adding more to everyone's already full to-do list.
Take the power out of everyday workplace challenges like staffing, acuity, difficult patients, changing priorities, etc. and teach employees a system to minimize the impact of these challenges.
Execute high impact, easy to implement ideas for how to positively connect with direct reports and promote engagement.
Connect with your own sense of engagement to feel re-energized and share the lead when it comes to employee engagement.

Navigating the Twists & Turns of Healthcare Today: 5 Steps to Less Stress, More Energy & Remarkable Results at Work
Remember when you first entered the nursing profession and you loved the positive connection with patients and their families? Remember how committed you were to providing care solely focused on what was best for the patient?

Welcome to present day healthcare! Your job now includes doing more with less; managing constant change; handling crises; living with uncertainty; focusing on safety & quality; dealing with difficult patients; working well with teammates and the list goes on. You're so busy keeping up…how can you possibly stay connected to your initial commitment to sensitive and nurturing care?

Chart a course to Professional Paradise™ and beyond! Yes, you read it right...Professional Paradise. Some folks might say it's an oxymoron. But even those who readily believe that it's possible to achieve a constant state of engagement at work might think that finding or creating a strong sense of engagement in today's climate of ever-present healthcare change is ludicrous.

In fact, evidence shows that in today's climate of healthcare change, finding your own Professional Paradise is no longer an option…it's a requirement that leads to improved safety and quality, more satisfied patients and better results on all metrics that are measured.

At the end of this interactive and engaging program, not only will you feel inspired...you'll also have a proven methodology for handling the day-to-day stresses at work. Through humor, storytelling and a translational approach to current research, you will receive solid take-away tools for use the minute you return to work.

Objectives

At the conclusion of this program you'll be able to:
Develop and support your own sense of ownership for engagement and job satisfaction.
Identify key work beliefs and how these impact sensitivity, patient centered care and other key outcomes.
Describe five specific steps to less stress, more energy and remarkable results at work.
In this CE approved program, Vicki Hess provides you with a passport to chart your own course to Professional Paradise. No, it's not a mistake. Professional Paradise is alive and well in healthcare facilities across the country. Why not yours?
(Please note: this program can be adapted for all types of frontline staff)
Employee Engagement & Your Employer Brand: You Can't Have One Without the Other
When it comes to recruitment and retention, having a compelling employer brand is critical. Beyond the external brand that you promote and advertise to your potential residents and patients, this internal brand helps you hire and retain your staff. What kinds of comments are written about your organization on social media or on internet rating sites? Would your employees happily recommend your facility to their friend or neighbor as a "Great Place to Work?"
During this keynote, Vicki Hess, RN, CSP, shares the connection between employee engagement and your employer brand. You'll receive proven ideas for what leaders can do at a strategic and tactical level to positively impact how the workplace is seen by those who work there and those you would like to have join your team. Learn the five key elements of improving and sustaining engagement to create a compelling employer brand.

Keynote Speech
"You've got all kinds of good ideas, and you've received a lukewarm response… first thing you do is stop and take a deep breath," says Vicki Hess as she explains her SHIFT system for remaining calm in the face of adversity in the workplace - "At the very least it keeps your foot out of your mouth, when you're breathing in you can't talk."
Keynote Speech Excerpt
Keynote Speech Excerpt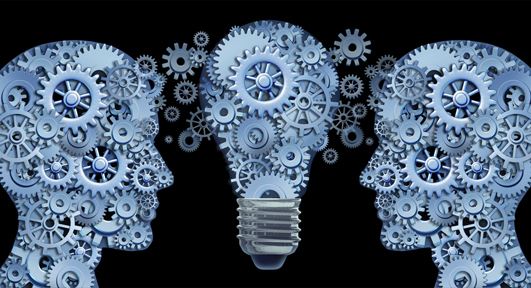 The employee engagement survey results are in and they aren't where you want them to be. Who is responsible for the culture change? As I travel and work with clients I hear managers complain about direct reports who aren't on board or taking responsibility for leading positive change for engagement. I also hear from team ... more