* Please note that while this speaker's specific speaking fee falls within the range posted above (for Continental U.S. based events), fees are subject to change. For current fee information or international event fees (which are generally 50-75% more than U.S based event fees), please contact us.
Top25 Speaker Voting

Sharon Wood needs 4 vote(s) to make it into the Top 25 speakers on Speaking.com!
Speaker Booking Tip
"Tip: speakers bureaus can provide: speaker fee negotiation, insurance, smooth logistics and value add-ons such as extra sessions. "
For Event Planners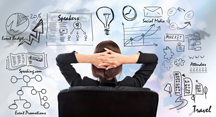 • Keynote Speaker Booking Toolkit.
• Booking a Celebrity Speaker.
• How to Find and Book the Right Speaker.
• Google+ Event Planning Forum.
• Tips for International Clients Booking U.S. Based Speakers.
Similar Speakers
Steve Garvey

Aside from having an enviable career on the field, baseball legend turned businessman, Steve Garvey is a sought out speaker known for his skill, story…

Matt McFadyen

From rowing through the Northwest Passage to surviving the 50-foot-wave that toppled his ship, explorer Matt McFadyen makes teambuilding a true adventure. The youngest Australian…

James Mapes

Author of the acclaimed book Quantum Leap Thinking, James Mapes is the authority on the psychology of applied imagination. Drawing from his unique background in…

Our Account Executive was a pleasure to work with to arrange our keynote presenter for the Sustainable Brands Sydney Conference. He was swift to respond and his communication was always clear. If I am looking for international speakers, I will think of SPEAKING.com in future.
Sustainable Brands
About SPEAKING.com
Established in 1994, we are exclusive agents for some of the world's leading experts, celebrities and professional speakers.
We offer event planners a fully staffed speaker logistics planning team, plus a personal SPEAKING.com Account Executive – a knowledgeable and trustworthy partner. We guarantee your satisfaction with your speaker and a smooth booking process.
Contact us today to book your favorite speaker.

"Sharon Wood′s journey of reaching the summit of Mt. Everest (via a route no one had ever taken) was a truly inspiring story. The themes around teamwork, personal accountability and perseverance truly parallel not only Bank of America as a whole, but also my team′s immediate environment of achieving greater levels of success in the face of what appears to be unattainable."
Diane E. Morais
Bank of America

"I have helped organize these events for seven years and Sharon Wood had the greatest positive response we've ever had."
RE/MAX Realty

"You won over a normally skeptical crowd of North American and European bond market players with your compelling and thought provoking tale of achievement through teamwork and sheer determination."
RBC Capital Markets Inc.

"Your willingness to truly customize your talk to meet our unique requirements was a first. It had a tremendous impact on our group."
Marc Winchester
Misys Heathcare Systems

"You share yourself in such a sincere and vulnerable way that each of us can believe that we have the capability to achieve more than we have thought possible; that better is possible. Our leadership team was flooded with compliments for giving them the opportunity to hear from you. They said that they could relate to your accomplishment and story in a way that they had not experiences with other speakers…through personal commitment and teamwork they could take their ordinary skills and develop them in a way that would allow them to deliver more both personally and professionally than they had thought possible."
G. Edward Collins
GlaxoSmithKline

"Sharon gave us one of the most, if not the very most, powerful stories about teamwork we have ever heard. Her genius is in understanding and being able to powerfully articulate how a team must be ready to respond to challenges and opportunities. Her impact on our group was emotionally stunning."
Ed Pitoniak
Canadian Hotel Income Properties

"It has been almost two months since you were our guest speaker at the Amadeus North America 2004 Sales Conference and the reaction to your outstanding presentation can still be heard and read throughout the Amadeus system."
David W. Price
David Price & Associates Inc.

"I can′t remember a time I was so moved by something someone said. Sharon was a great storyteller…I really felt I came away with something very valuable."
Director of Human Resources
BC Medical Association

"Your story of courage under extreme conditions hit home for many of our staff who daily face the challenge of meeting business goals with fewer resources, increased pace of change and multiple demands on their time and energy. Your message of thrive versus survive fit very well with what our organization continues to face - how to achieve extraordinary accomplishments while acknowledging but not succumbing to the challenges. Your message will stay with many of us for a very long time."
Laurie Brazzoni
ConocoPhillips

CLIENTS

Agrium
American Airlines
Amex Canada
Andersen Consulting
AstraZeneca
Bank of America
Bank of Montreal
BellSouth Mobility
Bristol-Meyers Squibb Company
BYK Canada
Campbell Soup Company
Carter-Horner Inc.
Catholic Healthcare Partners
Cendant Mortgage
Compaq Computer Corporation
Dupont
EDS - Electronic Data Systems
Exxon Mobil Chemical Company
Federal Business Development
Bank Florida Power and Light
GE Capital
Genentech
GenPharm Corporation
GlaxoSmithKline
Great West Life Assurance Company
Hewlett-Packard Company
IBM
IMS
Health Intrawest Corporation
Investors Group
Knoll Pharmaceuticals
Konica Medical Corporation
KOS Pharmaceuticals
Lipton
London Life Insurance Company
Macdonald's Restaurants
Maritz Marketing Research Inc.
Mattel Canada Inc.
Merck Frosst Canada & Company
Movado – The Movado Group, Inc
Northrup Grumann
Owens-Corning
Pillsbury
Price Waterhouse Coopers
Procter & Gamble Inc.
RBC - Royal Bank of Canada
Re/max
Snapple Beverage Group
Talisman
The Conference Board of Canada
The DMA Direct Marketing Association, Inc.
Thomson Corporation
Trimac
Unilever Canada Limited
United Guaranty Corporation
US West Communications
Victoria's Secret
Wyeth Ayerst

"Everest: Insights from a higher ground"

Sharon Wood teaches, entertains and inspires with her personal story about reaching the top of Mount Everest. Stunning still images and video illustrate the journey of a small team who shared a bold vision to climb the highest mountain in the world by a more difficult route and with fewer physical and financial resources.

Her story powerfully demonstrates how exemplary teamwork and leadership can render the impossible possible. Sharon effectively conveys both the individual and the team perspective by stressing the importance of honoring her own passion and dreams while fulfilling a role as a member of a team - a team committed to a shared vision.

Sharon′s style is personal and moving. She uses powerful anecdotes and vivid analogies to convey the elements that parallel the challenges of striving individuals and organizations. Sharon′s authentic, humorous and honest approach evokes listeners to consider the value of their own resources and opportunities.

"To the Summit and Beyond" is more than an adventure story - it is a timeless, universal story about the triumph of the human spirit over adversity. For anyone wanting to be more effective in his or her work or life, Sharon′s story is a powerful inspiration.

Each presentation is tailored to the focus and timelines of the audience. Based on the objectives of the client the following themes can be incorporated:

The power of passion and curiosity
Fostering a shared vision
Accomplishing more with less
Thriving through change and adversity
Integrating personal aspirations with team power
Looking outside the box for creative solutions
Maintaining the momentum and staying the course
Believing "better is possible"
Firing on all cylinders
Expanding possibilities
Maximizing courage - diminishing fear
Leading from where you are - personal leadership
Embracing the value of diversity
Being and living our potential
Performing versus conforming
Recognizing, giving and accepting support
Demo Video