* Please note that while this speaker's specific speaking fee falls within the range posted above (for Continental U.S. based events), fees are subject to change. For current fee information or international event fees (which are generally 50-75% more than U.S based event fees), please contact us.
Top25 Speaker Voting

Scott Stratten needs 4 vote(s) to make it into the Top 25 speakers on Speaking.com!
Speaker Booking Tip
"Tip: speakers bureaus can provide: speaker fee negotiation, insurance, smooth logistics and value add-ons such as extra sessions. "
For Event Planners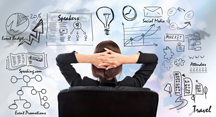 • Keynote Speaker Booking Toolkit.
• Booking a Celebrity Speaker.
• How to Find and Book the Right Speaker.
• Google+ Event Planning Forum.
• Tips for International Clients Booking U.S. Based Speakers.
Similar Speakers
George Walther

George Walther specializes in running profitable, customer-centered businesses. He has given keynotes and workshops for businesses for more than 34 years. His career as an…

Bruce Himelstein

One of the smartest and most sophisticated minds of the marketing world, Bruce Himelstein is the innovative CMO behind some of the hospitality industry's top…

Doug Lipp

Disney University training veteran, Doug Lipp is sought after for his expertise in helping organizations build adaptive, world-class service cultures that fuel growth and long-term…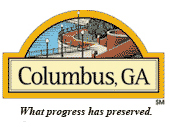 I so appreciated my representative for his responsiveness and for the ease with which I could communicate with him. This was my first time having to secure the talent for our program myself, and I could not have asked for a better experience with your speakers agency.
Mayor's Commission on Unity, Diversity and Prosperity for Columbus, GA
About SPEAKING.com
Established in 1994, we are exclusive agents for some of the world's leading experts, celebrities and professional speakers.
We offer event planners a fully staffed speaker logistics planning team, plus a personal SPEAKING.com Account Executive – a knowledgeable and trustworthy partner. We guarantee your satisfaction with your speaker and a smooth booking process.
Contact us today to book your favorite speaker.

"One person even told me he stayed up all night after Scott's talk to rethink his entire approach to marketing his business. He was that inspired when he left."
Sloane Kelley,
Co-Founder,
GeekEnd

"An eye-opener of why, and how, we need to start shifting our marketing weight from the broadcast leg to the dialogue leg. And it doesn't hurt one bit that he made it the funniest and most entertaining presentation we all sat through in 2010.″
Tom Moradpour,
International Marketing Director,
PepsiCo

"One of the most entertaining, knowledgeable and captivating public speakers I have ever seen!"
Rick Calvert,
CEM, CEO & Co-Founder
BlogWorld & New Media Expo

"One of the most powerful, entertaining and knowledgeable speakers that I've ever had the opportunity to hear speak."
Justin Levy,
Director of Marketing, Business Development & Corporate Strategy,
New Marketing Labs

"One of the best speakers I have ever seen!"
Paula Attfield,
Vice-President,
Stephen Thomas

"It was an amazing and unique presentation that I feel fortunate to have seen."
Brett Tabke,
Co-Founder,
PubCon

"His presentation absolutely blew everyones socks off!"
Chris Burdge,
Co-Founder of Social Media Camp

"AWESOME presentation that was both entertaining and informative. The energy following his session was absolutely amazing."
Jon Mamela,
VP Marketing,
Travel Alberta
UnMarketing: Stop Marketing. Start Engaging.
Consider marketing. It′s a vital aspect of running a successful business, but lately its practices have been taking a beating. And why not? Do you like getting cold-called just when you sit down to dinner? Having your mailbox clogged with random offers you immediately toss? Do you listen carefully to the ads that interrupt your favorite TV show? No? If these experiences are "marketing," you—and your customers—probably prefer whatever′s the complete opposite.

Instead of trying the same tired methods, what if you could have a new kind of conversation with your customers and prospects? If you′re ready to stop marketing and start engaging, then welcome to UnMarketing.

Taking an on-the-ground look at the changing landscape of business-customer relationships, UnMarketing gives you innovative ways out of the old "Push and Pray" rut, which assumes that messages sent out blindly and broadly will magically lead to loyal, long-term clients. Instead, you′ll discover a new, highly responsive "Pull and Stay" approach that brings the right customers to you through listening and engagement, enabling you to build trust and position yourself as their logical choice when they need you.

With a smart take on using social media as a new toolset rather than just a fad, UnMarketing features numerous bite-size chapters you can consult and apply according to your unique business requirements. These chapters are all bursting with practical tips and real-world examples, giving you a sense not just of what works (and what doesn′t) but of how and for whom.

If all business is built on relationships, then, no matter your enterprise, building good relationships is your business. UnMarketing supplies you with a winning approach to stop ineffective marketing and put relationships first—then reap the long-term, high-quality growth that follows!
Order Here




Thank Goodness It′s Monday
An easy to read and even easier to implement guide to enjoying what you do, wherever you do it. TGIM tackles the problem of people allowing their happiness to be dictated by the day of the week.
Order Here





Engagement 2.0
Sales, marketing and customer service has changed incredibly over the past few years and engagement is king. It's not "if" you're customers are talking online, it's "how often" and "where". This session walks the audience through the landscape of online engagement both today and what's coming tomorrow. The audience will have a much clearer picture of what tools will suit their needs and which ones to ignore. From your front-line employees, to angry customers online, the people doing the talking for your brand is no longer through a press release.

Social Currency
Social media isn't a fad or one or two sites, it's the way your past, present and future customers interact. Are you there with them? It's not enough to just show-up, you need to build your social currency within certain platforms online to capitalize in social media. This session walks the audience through industry specific examples of what's gone wrong, whose doing it right, and most importantly, how they can start creating social currency right away.

Viral Marketing 2.0
Word of mouth is a wonderful thing, but if you're behind the times on how the word is spread, you (and your company) will be left behind. This session talks about the new way things go viral as well as what makes them work so well. It goes above and beyond the old "forwarded email" and goes over capturing momentum within social media sites like Twitter, Facebook, YouTube and social bookmarking like Digg and Reddit. After creating online movies that have generated over 65 million views, as well as "homemade" style YouTube videos that get tens of thousands of views overnight, Scott walks the crowd through how he did it (including how he recently got www.Nooooooooooooooo.com to over 3 million visitors without spending a penny), what you have to avoid if you want to do it, and the keys to making it successful for you.
Scott Stratten, UnMarketing Speech
Scott Stratten TEDx Speech
Scott Stratten - Speech