Top25 Speaker Voting

Robin Sharma needs 4 vote(s) to make it into the Top 25 speakers on Speaking.com!
Speaker Booking Tip
"Tip: some speakers might provide one of their popular book titles as a free gift to your audience. "
For Event Planners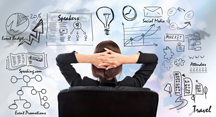 • Keynote Speaker Booking Toolkit.
• Booking a Celebrity Speaker.
• How to Find and Book the Right Speaker.
• Google+ Event Planning Forum.
• Tips for International Clients Booking U.S. Based Speakers.
Similar Speakers
Joe Gebbia

Chief Product Officer & Co-Founder at Airbnb, Joe Gebbia reinvented the hospitality industry, breaking down biases against strangers and skyrocketing the growth of the Shared…

Richard Branson

Sir Richard Branson, generally considered one of the greatest marketing and branding leaders in the world today, is a businessman and investor from the UK.…

John Kotter

Combining roles as a New York Times bestselling author, a business entrepreneur, an inspirational business and management thought leader and speaker, and last but not…

Our Account Executive was a pleasure to work with to arrange our keynote presenter for the Sustainable Brands Sydney Conference. He was swift to respond and his communication was always clear. If I am looking for international speakers, I will think of SPEAKING.com in future.
Sustainable Brands
About SPEAKING.com
Established in 1994, we are exclusive agents for some of the world's leading experts, celebrities and professional speakers.
We offer event planners a fully staffed speaker logistics planning team, plus a personal SPEAKING.com Account Executive – a knowledgeable and trustworthy partner. We guarantee your satisfaction with your speaker and a smooth booking process.
Contact us today to book your favorite speaker.

"Thank you for being our keynote speaker at our all-employee event. As I said to you as you left the stage, your presentation was simply amazing and it left us speechless. Thank you for making a difference to our organization."
Mike Cloutier, President, PHARMACIA/PFIZER

"Thank you for being the keynote speaker at our general information session attended by over 1500 employees (and another 1500 from our locations in the United States, Ireland and England via satellite link). We required a world-class speaker to kick off this very special event and you more than delivered on all counts. From the moment we first contacted you to the moment you left the platform, you demonstrated the highest level of professionalism and commitment and we could not have made a better choice in engaging your services."
Greg Mumford, General Manager, NORTEL NETWORKS

"Thank you for being the keynote speaker at our national event. Many of us have heard quite a number of speakers but your message was truly inspiring, refreshing and profound. Your program made us reflect, think, laugh and in some cases cry. I have no doubt our managers will apply your leadership insights to make real improvements in the way they lead their teams and in the way they live their lives, not only in the coming months but in the coming years."
Don Davis, President, MINOLTA

"I was impressed by the manner in which you were able to customize your work. Our dealers and our staff all felt that you had been 'on the inside' for some time and this made your comments all the more applicable. The professional mix of multimedia with your spoken words contributed to the appreciation of your message even more. The clearest validation that your contribution was significant to our success was seen in the response by the dealers themselves. Not only did their standing ovation confirm their opinion, but also their continued references over the subsequent days demonstrated to me that your message hit a receptive cord"
James B. Brown, Director, PANASONIC

"Your high – energy, multimedia presentation made us laugh, and made us think. Your messages were insightful and on target. Again, thank you for being such an inspirational and thought provoking keynote speaker. You have set a high standard and raised expectations for our series."
Bill Norman, Vice President Worldwide Operations, MICROSOFT

"The delivery of your presentation not only conveyed a motivational message specific to our company, but also covered how to change our lifestyle in order to be successful in our personal life. You inspired all of us to take a second look at how we handle situations in our personal life. Our sales team was very impressed with your presentation and we received positive feedback from everyone who attended the meeting."
George Chalmers, V.P. Sales, Federal Express

Recent Clients Include:

Microsoft

NASA

FedEx

Nike

KPMG

IBM

General Motors

Israeli Air Force

Motorola

Kraft Foods

Oracle

GlaxoSmithKline

Panasonic

Metalink

Nabisco

American Red Cross

London Life

Minolta

CIBC

Applied Materials

Shred-It
Amdocs
Re/Max
Flying Cargo Checkpoints
El Al Airlines

Merrill Lynch

Honeywell

DHL

Young Presidents Organization

orange

Nortel Networks

Meeting Professionals International

Hershey

Pfizer/Pharmacia
The Leader Who Had No Title: A Modern Fable on Real Success in Business and in Life
Is it really possible for anyone to be a leader?
Absolutely. The core message of "The Leader Who Had No Title" is that every single one of us has the opportunity to show leadership in our work and within our lives-every single day. This isn′t some motivational platitude. It′s a reality that i′ve helped everyday people in organizations like Microsoft, GE, FedEx, Yale University and IBM achieve. Because leadership isn′t really about the title on our business cards. Leadership is about the strngth of our influence, our willingness to innovate, the quality of our attitide and our commitment to excellence. This doesn′t mean that organizations should get rid of titles and structure. It simply means that leadership is a behavior-and anyone of us can show it.

This is obviously a time of deep change. Does the "Lead Without a Title" philosophy you share in your new book speak to this?
Yes. The #1 competitive advantage any organization has right now is growing the leadership potential of EVERY employee, at all levels. From the mailroom to the boardroom, the companies that will win in these highly uncertain times will be those that get people Leading Without a Title. To succeed in this economy, the best organizations will encourage their people to think, feel and behave like leaders, delivering wow results within their work.

So the nature of leadership is changing?
The old model of leadership is dead. Everyone′s now a part of the leadership team. And each of us has the responsibility of driving positive results andleading by example. It′s now Leadership 2.0. Everybody gets to show their leadership best when they walk in the front door every day. The Leader Who Had No Title shows you how.

Is leadership something we only show at work then?
Leading Without a Title is actually a way to express your absolute best at work as well as at home. While the book is definitely for people who want to fly in their careers and win at work, there are some key ideas in the book on personal leadership, getting to peak health, balancing work and family and having a lot more fun on the journey of life.

Why this book and why now?
Because we need real leaders. Companies that we used to believe in have gone bankrupt or been bailed out. Leaders we used to admire have lost face. We need to restore the leadership values that made us great. And it starts with every one of us leading ourselves. We all have that power. It′s time to reconnect with it.
Order Here

The Monk Who Sold His Ferrari
The Monk Who Sold His Ferrari is the story of Julian Mantle, a superstar lawyer whose out-of-balance lifestyle leads him to an almost fatal heart attack in a packed courtroom. His physical collapse brings on a spritual crisis that forces him to confront the condition of his life and seek answers to life′s most important questions. Hoping to find happiness and fulfillment, he embarks upon on an extraordinary odyssey to an ancient culture where he discovers a powerful system to release the potential of his mind, body and soul, and learns to live with greater passion, purpose and peace. Brilliantly blending timeless spiritual wisdom of the East with cutting-edge success principles of the West, this inspiring tale shows you a step-by-step pathway for living with greater courage, balance, abundance and joy.
Order Here





Leadership Wisdom From The Monk Who Sold His Ferrari: The 8 Rituals of Visionary Leaders
This is the book that is transforming the careers and the lives of businesspeople across the continent. Listed as one of North America′s "10 Bestselling Business Books" by Books for Business and named "One of the Best Business Books of the Year" by PROFIT magazine, this book has been embraced by leading corporations like FedEx, Microsoft, Kraft Foods and Panasonic as well as by top entrepreneurs. Written as a captivating fable, this book reveals the 8 Rituals of Visionary Leaders and shows you powerful ways to work with deep purpose, boost employee commitment, increase morale, master change, renew yourself, manage time and live with more meaning.
Order Here


The Saint, The Surfer & The CEO: A Remarkable Story About Living Your Heart's Desires
Within the pages of this extraordinary book, you'll discover a practical yet powerful process to re-create your life and reconnect with your best self. Written as an engaging story, The Saint, The Surfer & The CEO offers you a potent blend of deep wisdom and practical life lessons that will help you live your highest truth as a human being and find the lasting happiness that you've been seeking.
Order Here





MegaLiving: Powerful Wisdom For Self-Leadership
Robin′s first book, MegaLiving is one of the most high-content and idea-rich personal development books on the market today. Not only does it contain the 200 Lessons of Success and chapters on mental, physical and character mastery, it also has a specific 30 day coaching program to help you integrate its lessons into your daily life.
Order Here

TAKE YOUR ORGANIZATION'S LEADERSHIP PERFORMANCE TO NEW LEVELS OF SUCCESS
In order to excel in a chaotic, competitive environment your team needs to play at world-class levels like the teams at organizations such as FedEx, GE, IBM, Castrol, Unilever, Microsoft, Yale University and NASA. Through his professional development training Robin Sharma has helped these and many other enterprises unleash the highest potential of their people and develop employees who Lead Without a Title so that your company reaches its strategic objectives fast.
Lead Without A Title™
Winning Leadership Strategies to Build a Great Company
Robin Sharma is one of the world's most trusted leadership experts and a man whose transformational ideas have helped over 5 million employees in 62 countries do their absolute best work. Robin also is the founder of Sharma Leadership International Inc., a global training firm.
Based on Robin's international bestseller, The Leader Who Had No Title (Simon & Schuster) this highly inspirational yet immensely practical presentation will teach your people:
The 7 Best Practices of Leaders Without Titles
8 Peak Performance tactics to do world-class work in busy times
The specific tactics that the best companies do to get even better
The 4 keys to a high performance team and winning culture
Personal leadership lessons to stay strong amid turbulence and focused in the face of uncertainty
When Fortune 500 organizations need a speaker with a proven track record of delivering leadership presentations that inspire, engage and deliver real business results, they go to Robin Sharma. His "Lead Without A Title" message has gathered a global following that includes celebrity CEOs, celebrated entrepreneurs and many of the corporate elite as well as workers from every imaginable industry. One of the true superstars on the business speaking circuit, Robin will wow your people and deliver a program that will influence them for a lifetime.
Robin Sharma: Ultimate Success Summit
"Leadership is about what you do when nobody is watching," says Robin Sharma, advocating his vision of a world filled with Leaders Without a Title. "How passionate are you, how graceful under pressure are you, how innovative are you when you are the only person in the room?"
Robin Sharma: Leading Without a Title
Robin Sharma: Living
Robin Sharma: Inspiring Futures Session: How to face change without fear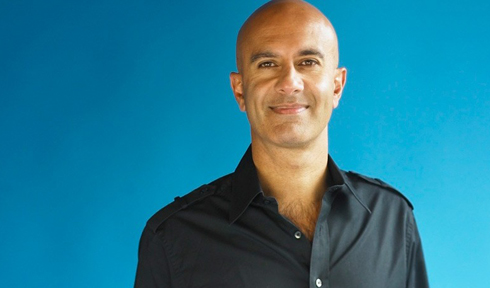 Robin Sharma has a burning ambition for humanity: that people and organizations should learn to "Lead Without Title." He is the founder of Sharma Leadership International Inc, a global consultancy firm to further this aim which includes among its clients Microsoft, GE, NIKE, BP, FedEx, IBM, NASA, Yale University and The Harvard Business School. Anyone, ... more