Top25 Speaker Voting

Robin Crow needs 14 vote(s) to make it into the Top 25 speakers on Speaking.com!
Speaker Booking Tip
"Tip: speakers bureaus can provide: speaker fee negotiation, insurance, smooth logistics and value add-ons such as extra sessions. "
For Event Planners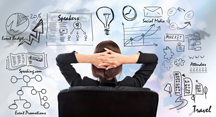 • Keynote Speaker Booking Toolkit.
• Booking a Celebrity Speaker.
• How to Find and Book the Right Speaker.
• Google+ Event Planning Forum.
• Tips for International Clients Booking U.S. Based Speakers.
Similar Speakers
Blake Masters

Blake Masters inspires entrepreneurs and Millennials to take on the world's problems rather than simply accepting them. He has co-authored the book Zero to One…

Ann Handley

Ann Handley is a Wall Street Journal best-selling author, keynote speaker, and the world's first Chief Content Officer. A veteran of creating and managing digital…

Connie Duckworth

Business strategist Connie Duckworth transferred her skill set from Wall Street to war-torn Afghanistan. The retired Partner and Managing Director of Goldman, Sachs, & Co.…

SPEAKING.com / Core Agency were very helpful in every way possible. I would recommend them to others and we will most definitely secure all our future conference speakers through them again.
Babcock & Wilcox
About SPEAKING.com
Established in 1994, we are exclusive agents for some of the world's leading experts, celebrities and professional speakers.
We offer event planners a fully staffed speaker logistics planning team, plus a personal SPEAKING.com Account Executive – a knowledgeable and trustworthy partner. We guarantee your satisfaction with your speaker and a smooth booking process.
Contact us today to book your favorite speaker.

"Robin, your keynote performance at our DBIA National Conference was superb! The music following each motivational piece was a restful way to reflect on the message. The feedback from our membership has been extremely positive. Since I was the Conference Planning Committee Chair, I have been receiving personal kudos as well. Thanks for making me look good, Robin."
Rex D. Huffman
President, Gibbs & Register, Inc.

"While I expected a great performance I didn′t expect you to steal the show! You were fantastic. Your presentation was the exact balance of entertainment, education and energy that I was looking for. Please accept my heartfelt gratitude for helping make the NAPMA World Conference our best convention ever!"
John Graden
CEO, National Association of Professional Martial Arts

"You were great! We have received a tremendous amount of positive comments from our attendees. I really liked your compelling motivational message and your virtuoso guitar playing. As you know we have had many brand name speakers and acts at our conference over the years, but your presentation was fresh, unexpected and our attendees loved it."
Fabrizio Mancini
President, Parker College of Chiropractic.

"While I expected a great performance I didn′t expect you to steal the show! You were fantastic. Your presentation was the exact balance of entertainment, education and energy that I was looking for. Please accept my heartfelt gratitude for helping make the NAPMA World Conference our best convention ever!"
John Graden
CEO, National Association of Professional Martial Arts

"To simply say "Great Job," Excellent" or "Home Run" seems rather trite. You were absolutely outstanding. You touched thousands of lives and you met all the facets of our mission statement. You helped create an environment that caused our meeting to be Unbelievable!"
Mark Jones
Million Dollar Round Table

Partial Client List:

Amerisourcebergen
Arizona High Tech Institute
Baylor University
CECO Building Systems
Ceilings & Interior Systems Construction Association
Collegiate Business Plan Competition
Colorado Association of Realtors
Country Financial
Crown Council
Crown Enterprises International
Design-Build Institute of America
Donald W. Reynolds Governor′s Cup
Dynetech
Freed-Hardeman University
Freedom Builders International
Ft. Lewis College
Furman University
Guilford Technical Community College
Harding University
Home Care Marketing Resource Group
Illinois Association of Realtors
Intel
International Association of Administrative Professionals
Investment Recovery Association
Johnson & Associates
Lenovo US
Massage Envy
Meadow and Associates Inc.
Mega Book Marketing University
Mercedes Independent School District (Texas)
Meridian Enterprises Corporation
Microsoft
Middle Tennessee State University
Million Dollar Roundtable
Full List Available Upon Request
Evolve or Die: Seven Steps to Rethink the Way You Do Business
Bring positive change and attain the highest levels of success

Robin Crow has years of experience working in the trenches as an entrepreneur and business owner. Now he has put all that work at your disposal with his unique Seven Step Challenge. Presented as a call to action, Evolve or Die delivers optimistic solutions to become better than you were yesterday and realize abundance at every level for personal and professional growth. The method teaches


Exceed expectations
Gets things done
100% accountability
Commit to continual improvement
Boundless optimism
Environmental responsibility
Make a difference

Whether you′re the CEO or cleaning the CEO′s office, by following the author′s program you′ll be able to regain control, refocus, and bring positive change to attain the highest levels of success.
Order Here

Jump and the Net Will Appear: Discovering the Art of Achievement and the Rhythm of Success


At 40, musician Robin Crow had a broken spirit, an empty bank account, and a family to support. After 20 years he had succeeded as a recording artist, but a grueling tour schedule had taken its toll. This is the story of how Crow turned his life around; now his studio, Dark Horse Recording, has attracted such stars as Faith Hill, Amy Grant, and Dolly Parton. Through his journey from musician to successful entrepreneur, this book shares the strategies that helped Crow achieve his goals. He shows readers how to take risks and overcome self-limiting beliefs, demonstrating that by focusing on dreams, anything is possible.
ROCK SOLID LEADERSHIP
How Anyone in Any Job Can Lead with Enthusiasm, Passion and Purpose
It happens all the time... ordinary people with extraordinary determinations go on to become great leaders. That′s because leadership has nothing to do with the title on your office door, and it's not something that can be awarded or appointed… it must be earned. Leadership is not about ability, it's about taking responsibility. In this keynote you will learn the ten fundamentals that are paramount to becoming an effective leader, and how they can be applied to your life in absolutely any situation. In this presentation, Robin shares the tools and strategies that he has used over the last 17 years to lead his company, Dark Horse Recording, to extraordinary sustained profitability.
EVOLVE OR DIE
Seven Steps to Rethink the Way You Do Business
With resource shortages, financial uncertainty, and global hyper-competition in full swing, it's a big scary world out there. Business is changing every day, and those changes are coming faster and faster. That's why entrepreneurs and business leaders who best adapt to those changes are the ones who will win the biggest. Going forward we must adapt to those changes, because creating more efficient business systems will become the Holy Grail of professional success. In this keynote (based on his new book Evolve or Die), Robin will show you how these problems are actually huge opportunities and he'll share solid examples of companies that have successfully reinvented themselves by adapting to ongoing events as they occur. Also in this presentation Robin Crow will present his Seven Step Challenge, which will serve as a powerful tool to revitalize your business.
THE POWER OF SERVICE
How to Energize Your Business by Developing a Culture of Exceeding Expectations
The difference between businesses that thrive and ones that struggle to keep the doors open boils down to one thing... how well their customers are served. OK, we all know that. But the critical distinction is knowing how to expand your resources, maximize your efforts, and inspire your team to consistently put great service into practice. In this keynote, Robin presents vivid examples of how great companies (including his own, Dark Horse Recording) have applied these principles to achieve sustained success.
YOUR TITLE HERE
In each presentation I craft my message to incorporate the theme of your meeting and to deliver the key takeaways that are most important for your audience to leave with. It would be my pleasure to discuss how I might tailor my message to achieve the outcomes of your conference.

Robin Crow: Speech and Performance
Robin speaks on the dangers of becoming so preoccupied with details that we ignore the biggest challenges in front of us. He illustrates this with the true story of one of the deadliest airplane accidents in U.S. history, the 1972 crash of Eastern Airlines Flight 401, in which the entire crew became so focused on fixing a landing equipment indicator light that they forgot about piloting the aircraft.
"Too often too many business leaders allow themselves to get distracted from mission critical function and end up focusing on trivial problems," Robin summarizes. "In other words in many businesses today, no one's flying the plane."
Speech and Performance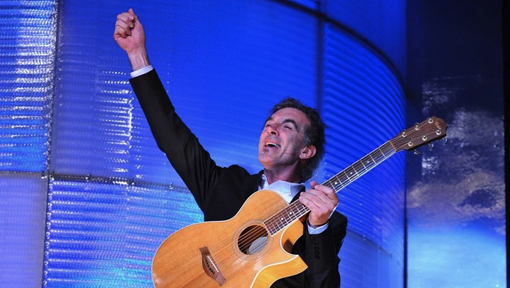 Robin Crow has forged a remarkable career on his journey from RCA recording artist to successful entrepreneur, and has built several world-class businesses from scratch. His company Dark Horse Recording, a four-studio complex and resort has set the gold standard for customer service and excellence in the recording industry. It is home to Faith Hill, ... more