Regis McKenna founded his own high tech marketing firm, Regis McKenna, Inc., in Silicon Valley in 1970 after working in the marketing departments of two early semiconductor pioneering companies. Over the past 30 years, his firm evolved from one focused on high tech start ups to a broad based marketing strategy firm servicing international clients in many different industries and countries. McKenna retired from consulting in 2000 and is concentrating his efforts on high tech entrepreneurial seed-ventures.

McKenna is included in the San Jose Mercury News′ Millennium 100 as one of the 100 people who made Silicon Valley what it is today. McKenna has written and lectured extensively on the social and market effects of technological change advancing innovations in marketing theories and practices.

McKenna and his firm worked with a number of entrepreneurial start-ups during their formation years including: America Online, Apple, Compaq, Electronic Arts, Genentech, Intel, Linear Technology, Lotus, Microsoft, National Semiconductor, Silicon Graphics, 3COM, and many others. McKenna helped launch some of the most important technological innovations of the last thirty years including the first microprocessor (Intel Corporation), the first personal computer (Apple Computer), the first recombinant DNA genetically engineered product (Genentech, Inc.), and the first retail computer store (The Byte Shop). In the last decade, McKenna consulted on strategic marketing and business issues to industrial, consumer, transportation, healthcare, and financial firms in the United States, Japan, and Europe. McKenna continues to be involved in high tech start-up companies through his venture activities.

McKenna pioneered many of the theories and practices of technology marketing that have become integrated into the marketing mainstream. Some of these include:

The process of diffusing technology across various classes of users ranging from innovators to early adopters to late adopters and laggards and the corresponding evolution of the "whole product." (The Regis Touch, 1985).
The development of industry infrastructure modeling whereby a relatively small number of "influencers" establish and sustain standards.
The focus on "intangibles" as the benefits of technology products.
The development of "other" as a major, growing segment of market share with the result of "choice becoming a higher value than brand."
His book, Relationship Marketing, was a pioneering work in the concept of one-to-one marketing.
The development of the concept of "Real Time," whereby technology compresses time (from want or need to zero), creating "the never satisfied consumer.

McKenna has written five books on technology business strategies and marketing. His first two books were: The Regis Touch and Who′s Afraid of Big Blue. His third book, Relationship Marketing, published in 1992, focuses on the interactive relationships vital to market acceptance in the "Age of the Customer."

Real Time, Preparing For The Age Of The Never Satisfied Customer, was published by Harvard Business Books in 1997. This book analyzes the effects of technology on the marketplace and describes how high-speed electronics enables ready access to information, products and services and in the process, generates increased expectations for immediate satisfaction.

His most recent book, TOTAL ACCESS, Giving Customers What They Want in an Anytime, Anywhere World, published by Harvard Business School Press in March 2002, addresses the future of marketing as computers and the network do most of the work, from data gathering to customer care and response. The marketing function disappears into a network of relationships and responsibilities between man and machine throughout the value chain. Total consumer access to-and interaction with-the marketplace replaces the archaic broadcast model.

McKenna has appeared on the television NightLine special on Time, The Jim Leher Report on technology at the Millennium and on The Today Show on venture capital.

McKenna is Chairman of the Board of the Santa Clara University Center for Science, Technology and Society and was a founding board member of Smart Valley. He is a trustee at Santa Clara University, the Advisory Board of the Haas School of Business University of California Berkeley and the Economic Strategies Institute. He is president of the Board of Trustees for The Children′s Shelter Fund of Silicon Valley. McKenna is on the International Advisory Board of Toyota Motor Company, an investor and on the Board of Directors of a number of high technology companies as well.

Born and raised in Pittsburgh, Pennsylvania, McKenna attended Saint Vincent College and is a liberal arts graduate of Duquesne University. In 1962, he moved to Silicon Valley. In 1965, he joined the marketing department of General Micro Electronics, the first company to develop and market commercial MOS (metal oxide semiconductor) products, the basis for much of today′s electronics technology. He joined another start-up, National Semiconductor, in 1967 where, as Marketing Services Manager, he helped direct National′s marketing strategies in the early stages of the company′s growth.
Speeches / Speaking Engagements
Suggested Programs:

Total Access: The Disappearance of Marketing as We Know It
Relationship Marketing: Successful Strategies for the Age of the Customer
Real Time: Preparing for the Age of the Never Satisfied Customer
* Please note that while this speaker's specific speaking fee falls within the range posted above (for Continental U.S. based events), fees are subject to change. For current fee information or international event fees (which are generally 50-75% more than U.S based event fees), please contact us.
Top25 Speaker Voting

Regis McKenna needs 14 vote(s) to make it into the Top 25 speakers on Speaking.com!
Speaker Booking Tip
"Tip: ask your speaker to do a book signing or attend a VIP meal with your guests. "
For Event Planners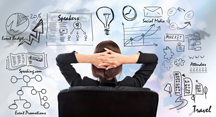 • Keynote Speaker Booking Toolkit.
• Booking a Celebrity Speaker.
• How to Find and Book the Right Speaker.
• Google+ Event Planning Forum.
• Tips for International Clients Booking U.S. Based Speakers.
Similar Speakers
Keith Yamashita

Consultant, author and speaker Keith Yamashita helps companies turn their struggling businesses around and rebrand themselves. He helps organizations become stronger by encouraging their members…

Kevin Roberts

Worldwide CEO of the world's most famous advertising firm, Saatchi & Saatchi, Kevin Roberts has led the company to record financial success and outstanding international…

Jeffrey Gitomer

Sales guru Jeffrey Gitomer shows groups how to build powerful relationships with customers that will take both them and their customers to success in times…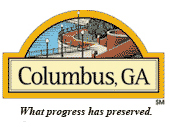 I so appreciated my representative for his responsiveness and for the ease with which I could communicate with him. This was my first time having to secure the talent for our program myself, and I could not have asked for a better experience with your speakers agency.
Mayor's Commission on Unity, Diversity and Prosperity for Columbus, GA
About SPEAKING.com
Established in 1994, we are exclusive agents for some of the world's leading experts, celebrities and professional speakers.
We offer event planners a fully staffed speaker logistics planning team, plus a personal SPEAKING.com Account Executive – a knowledgeable and trustworthy partner. We guarantee your satisfaction with your speaker and a smooth booking process.
Contact us today to book your favorite speaker.

Total Access
Marketing as we know it is disappearing, declares industry legend Regis McKenna. As marketers focus on advertising and promotion, the chief information officer is automating their core functions. As they obsess over brand, the chief strategy officer is dispersing their responsibilities throughout the organization. And as they squabble over whether marketing is an art or a science, McKenna argues that they′re completely overlooking what marketing has become: a technology.

What does this displacement mean for the future of marketing and its role in today′s increasingly networked organizations? Who will manage the all-important customer relationship - and how? In this new book, McKenna marshals over forty years of experience as a marketing innovator, investor, and industry visionary to explore an emerging - and essentially different - marketing paradigm.
Order Here




Relationship Marketing: Successful Strategies for the Age of the Customer
The bestselling author of The Regis Touch expands on his previous work to focus on building crucial relationships that help a company dominate--and own--the market in this age of the customer. Includes stories, insights, and advice to give readers an edge in today′s fiercely competitive climate.
Order Here




Real Time: Preparing for the Age of the Never Satisfied Customer
From the author of Relationship Marketing comes a provocative book on doing business in a real time world-one in which time and distance vanish, action and response are simultaneous, and customers demand instant gratification...or else.

Technology is continually transforming our existence in profound ways; and the pace of change is speeding up, not slowing down: we get cash in seconds at ATMs, we watch wars unfold instantaneously on live television. Almost all technology today compresses to zero the time needed to acquire and use information, to make decisions and initiate actions, to deploy resources and innovate. What does all this mean to the creators and managers who want to lead their organizations successfully in the real time world?

Above all, says McKenna, management must be prepared for the eventuality of anything-anytime, anywhere, and in-your-face. The companies best equipped for the twenty-first century are seizing the opportunities that our real time reality presents. Their leaders understand that real time means exceptional responsiveness to customer expectations and ongoing adjustments to deliver.

Fresh with stories from McKenna′s own experience as entrepreneur and consultant to the world′s most influential leaders, Real time will move readers to think in new ways, act with lightning speed, and break sound barriers of innovation. A BusinessWeek Bestseller.
Order Here





Suggested Programs:

Total Access: The Disappearance of Marketing as We Know It
Relationship Marketing: Successful Strategies for the Age of the Customer
Real Time: Preparing for the Age of the Never Satisfied Customer