Peter Montoya is a seasoned Financial Services industry veteran with nearly 15 years of experience. Since launching his Marketing Firm in 1997, he has …

Delivered over 1,500 presentations to Financial Professionals across the country.
Developed more than 5,000 custom marketing plans.
Authored three best-selling books.
Logged over 1 million miles with United Airlines.

Peter travels more than 120 days each year to meet with his clients, their Broker/Dealers, conduct seminars and deliver presentations. He is passionate about the success of his clients and continually seeks to provide new ways for them to increase their business.

It was Peter who saw the need for and began development of the valuable resources within MarketingLibrary. It began with the idea that Financial Professionals should have ready access to high-impact, compliance-reviewed marketing materials. What started out as an idea has grown into a highly praised and utilized marketing system that now includes compliance interaction, direct mail capabilities, full-color prospecting pieces, document imaging and more.

Along with his team of seasoned copywriters, designers, programmers, consultants and client service specialists – Peter continues to develop new technologies and ideas to help Financial Professionals save time, improve client satisfaction and increase their bottom lines.
Speeches / Speaking Engagements
Only an expert in the industry can provide the specialized tools and information that will truly give your Reps an edge.

The Financial Services industry is unique, with its own specific pitfalls and challenges. Hire the only trainer in the business who knows how to integrate all the solutions in one simple and effective marketing system.

Peter is quite possibly the most versatile speaker in the industry and can provide high-impact presentations in as little as 45 minutes, or easily fill two full days with valuable content.

Talk to us about how we can custom-develop a presentation specifically for your Representatives on any of the following subjects:

Specialization
Marketing Channel Development
Prospecting
Client Service
Branding Tools
Company Names & Slogans
Marketing Systems
Marketing Timetables
Personal Brochures
Budgeting

Best-Selling Programs:

The Brand Called You: Personal Branding (60, 90 minutes or 3 hours)

Our conference workshop will give your attendees a crash course in Personal Branding, and teach them how to create tools and money-making strategies they can put into action immediately. We will reveal the secrets of niche marketing, brand building, personal brochures, direct mail, and even give them a complete 12-month marketing plan.

---

Module One: Personal Branding 101

Marketing is More Critical Than Sales
Visibility is More Important Than Ability
Perception Becomes Reality
People Do Business with People They Like

---

Module Two: Marketing Strategies

Positioning Yourself
Target Marketing
Marketing Channels

---

Module Three: Marketing Tools
Personal Brochures

Your Most Important Marketing Tool
4 Steps to Creating an Effective Brochure
Typesetting and Printing
Using Your Brochure

Direct Mail

Why Direct Mail
Common Direct Mail Mistakes
Personal Postcards, Newsletters & Sales Letters
Mailing Strategies
Building a Client Database
Using Direct Mail to Build a Referral Business

Advisor Web Sites

User Friendly
Good Design
Value Content

---

Module Four: Identity Development

Naming Your Company
Slogans & Logos

---

Module Five: Writing Your Marketing Plan
* Please note that while this speaker's specific speaking fee falls within the range posted above (for Continental U.S. based events), fees are subject to change. For current fee information or international event fees (which are generally 50-75% more than U.S based event fees), please contact us.
Top25 Speaker Voting

Peter Montoya needs 13 vote(s) to make it into the Top 25 speakers on Speaking.com!
Speaker Booking Tip
"Tip: some speakers might provide one of their popular book titles as a free gift to your audience. "
For Event Planners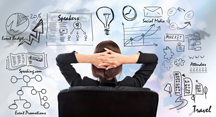 • Keynote Speaker Booking Toolkit.
• Booking a Celebrity Speaker.
• How to Find and Book the Right Speaker.
• Google+ Event Planning Forum.
• Tips for International Clients Booking U.S. Based Speakers.
Similar Speakers
Jean Kilbourne

Jean Kilbourne is recognized internationally for her work across several fields, including groundbreaking research into the role of women in advertising, and her critical studies…

Sasha Strauss

One of the most brilliant minds in marketing, Sasha Strauss is the founder and manager of the consulting firm, Innovation Protocol. From Fortune 500 companies…

Karen Post

The Branding Diva®: A branding enthusiast, entrepreneur, and resilient businesswoman For more than 29 years, Karen Post has been developing solutions and implementing methods that…

This has been one of the most outstanding speaker agencies I have had in my 25+ years in the hospitality industry. They have helped my company secure speakers for years to the delight of my attendees. They have secured high profile speakers, even within the confines of a tight turnaround and an even tighter budget. I recommend their services without hesitation. They are truly leaders in their profession looking out for their clients: excellent is all I can say!
AHIMA
About SPEAKING.com
Established in 1994, we are exclusive agents for some of the world's leading experts, celebrities and professional speakers.
We offer event planners a fully staffed speaker logistics planning team, plus a personal SPEAKING.com Account Executive – a knowledgeable and trustworthy partner. We guarantee your satisfaction with your speaker and a smooth booking process.
Contact us today to book your favorite speaker.

The Brand Called You: Make Your Business Stand Out in a Crowded Marketplace
The international bestseller-now updated for an even bigger, brand-savvy market

Self-published in 2005, this step-by-step guide for professionals looking to develop a strong company brand has become an international sensation, selling more than 65,000 copies worldwide and hitting #3 on Japan′s business bestseller list. This invaluable guide teaches you the vital principles and skills of personal branding, including how to craft an emotionally resonant branding message, create top-quality branding tools, and attract a constant flow of business.
Order Here





Only an expert in the industry can provide the specialized tools and information that will truly give your Reps an edge.

The Financial Services industry is unique, with its own specific pitfalls and challenges. Hire the only trainer in the business who knows how to integrate all the solutions in one simple and effective marketing system.

Peter is quite possibly the most versatile speaker in the industry and can provide high-impact presentations in as little as 45 minutes, or easily fill two full days with valuable content.

Talk to us about how we can custom-develop a presentation specifically for your Representatives on any of the following subjects:

Specialization
Marketing Channel Development
Prospecting
Client Service
Branding Tools
Company Names & Slogans
Marketing Systems
Marketing Timetables
Personal Brochures
Budgeting

Best-Selling Programs:

The Brand Called You: Personal Branding (60, 90 minutes or 3 hours)

Our conference workshop will give your attendees a crash course in Personal Branding, and teach them how to create tools and money-making strategies they can put into action immediately. We will reveal the secrets of niche marketing, brand building, personal brochures, direct mail, and even give them a complete 12-month marketing plan.

---

Module One: Personal Branding 101

Marketing is More Critical Than Sales
Visibility is More Important Than Ability
Perception Becomes Reality
People Do Business with People They Like

---

Module Two: Marketing Strategies

Positioning Yourself
Target Marketing
Marketing Channels

---

Module Three: Marketing Tools
Personal Brochures

Your Most Important Marketing Tool
4 Steps to Creating an Effective Brochure
Typesetting and Printing
Using Your Brochure

Direct Mail

Why Direct Mail
Common Direct Mail Mistakes
Personal Postcards, Newsletters & Sales Letters
Mailing Strategies
Building a Client Database
Using Direct Mail to Build a Referral Business

Advisor Web Sites

User Friendly
Good Design
Value Content

---

Module Four: Identity Development

Naming Your Company
Slogans & Logos

---

Module Five: Writing Your Marketing Plan
Peter Montoya Interview