Paul Volcker is one of the great public servants of this century. During service under six presidents from John F. Kennedy to Ronald Reagan, he has been a major architect of U.S. financial and economic policy. As chairman of the Federal Reserve Board, he was largely responsible for braking the accelerating price inflation that threatened the stability of the economy in the late 1970′s and early 1980′s. His historic achievement laid the foundation for the extended prosperity of the past two decades.

Earlier, as Undersecretary of the Treasury for Monetary Affairs, he designed and carried out the transition from fixed exchange rates to the more flexible system of floating rates that have facilitated trade and global finance since the early 1970′s.

As a policy maker, educator and investment banker, he has won acclaim to match his towering 6-foot, 7-inch stature. Among his many current activities, he serves as Honorary Co-Chair for the World Justice Project, which works to lead a global, multidisciplinary effort to strengthen the rule of law for the development of communities of opportunity and equity.

Frank Newman, chair and chief executive officer of Bankers Trust, said of Volcker on the occasion of his election as a Bankers Trust director: "Few in recent history have had greater influence on the stability and health of the nation's financial system than Paul Volcker, or earned greater respect from their peers in government service worldwide."
Paul Volcker Programs
Suggested Speaking Topics:

Globalization and the World of Finance
Globalization and the International Financial System
The Implication of Globalism is Globalism
Global Markets and the Emerging Economies
American Foreign Policy: Opportunities and Responsibilities at the turn of the Century
* Please note that while this speaker's specific speaking fee falls within the range posted above (for Continental U.S. based events), fees are subject to change. For current fee information or international event fees (which are generally 50-75% more than U.S based event fees), please contact us.
Top25 Speaker Voting

Paul Volcker needs 1 vote(s) to make it into the Top 25 speakers on Speaking.com!
Speaker Booking Tip
"Tip: ask your speaker to do a book signing or attend a VIP meal with your guests. "
For Event Planners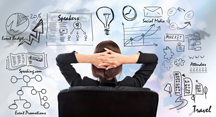 • Keynote Speaker Booking Toolkit
• How to Find and Book the Right Speaker
Similar Speakers
Muhammad Yunus

Professor Muhammad Yunus was awarded the Nobel Peace Prize in 2006 for his revolutionary work in establishing the Grameen Movement; this movement, based on micro-finance for the rural poor, combines capitalism and social responsibility and has transformed the lives of millions across the world. In his home country, Bangladesh, he has had an unparalleled influence on rural development and politics. His ideas on village government (Gram Sarkar) were officially adopted…

Julie Stav

For the more than over 50 million Hispanics in the United States, Julie Stav is not only a financial expert and educator, she is considered by many as a leader and inspirational role model, creating a following that now wishes to emulate her image and success. With a revolutionary multi-media communications platform, Julie inspires and empowers people from all walks of life through her popular national radio show, "Tu Dinero…

Suze Orman

Suze Orman has been called "a force in the world of personal finance" and a "one-woman financial advice powerhouse" by USA Today. A two-time Emmy Award-winning television host, New York Times mega bestselling author, magazine and online columnist, writer/producer, and one of the top motivational speakers in the world today, Orman is undeniably America's most recognized expert on personal finance. Orman is the contributing editor to "O" The Oprah Magazine,…
Suggested Speaking Topics:

Globalization and the World of Finance
Globalization and the International Financial System
The Implication of Globalism is Globalism
Global Markets and the Emerging Economies
American Foreign Policy: Opportunities and Responsibilities at the turn of the Century
Demo Video
Paul Volcker with Charlie Rose
Paul Volcker Lecture