* Please note that while this speaker's specific speaking fee falls within the range posted above (for Continental U.S. based events), fees are subject to change. For current fee information or international event fees (which are generally 50-75% more than U.S based event fees), please contact us.
Top25 Speaker Voting

Pat Williams needs 4 vote(s) to make it into the Top 25 speakers on Speaking.com!
Speaker Booking Tip
"Tip: ask your speaker to do a book signing or attend a VIP meal with your guests. "
For Event Planners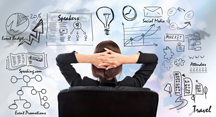 • Keynote Speaker Booking Toolkit.
• Booking a Celebrity Speaker.
• How to Find and Book the Right Speaker.
• Google+ Event Planning Forum.
• Tips for International Clients Booking U.S. Based Speakers.
Similar Speakers
Erika Andersen

For more than three decades, Erika Andersen has been providing customized corporate coaching that focuses on preparing leaders at all levels for future challenges. She…

Jack Daly

With more than 25 years of business experience, including numerous stints as CEO of fast-growing national companies, Jack Daly knows how to help companies achieve…

Sarano Kelley

The founder of The Game and author of The Game: Win Your Life in 90 Days, Sarano Kelley grew up in the gang-infested neighborhood of…

My account executive was very professional as well as patient with us. The entire experience of working with your agency was cordial and professional, with attention to all the, sometimes complicated, important details.
U.S. Department of Agriculture
About SPEAKING.com
Established in 1994, we are exclusive agents for some of the world's leading experts, celebrities and professional speakers.
We offer event planners a fully staffed speaker logistics planning team, plus a personal SPEAKING.com Account Executive – a knowledgeable and trustworthy partner. We guarantee your satisfaction with your speaker and a smooth booking process.
Contact us today to book your favorite speaker.

I can not say enough about Mr. Williams. He made our conference. The delivery of the message and his empathy towards our attendees was amazing. He made my committee look good. I had so many attendees express the same message "he is the best keynote we have ever had" He also made Premiere look good. It is rare to find someone so willing to serve his fellow man. I felt coming back to the office on Monday as if I was still on the high he created and yes Mr Williams I am reading my one hour a day. Change nothing, keep on inspiring the leaders of today and tommorrow. God bless David Holcomb Joint Conference Chair NPRRA/REIPA.
David Holcomb, NPRRA/REIPA, Buena Vista Palace, Lake Buena Vista, FL

We enjoyed having Pat on Campus, especially the time he took with the HSU coaches.
Leland Harden, Hardin-Simmons University, Abilene, TX

Pat was great. His message was very "in tune" with our audience and he was willing to make an adjustment for the second speaking session that same evening. He was extremely well received. I would tell others about Pat and his gospel message any time I am asked to do so. Mike Hurn Men′s and Sports Ministries Pastor Christ Community Church 630-513-7500 ext. 266.
Mike Hurn, Christ Community Church, St. Charles, IL

As the keynote speaker, you surpassed our expectations. You inspired, enlightened, and challenged the audience with your stories on your life experiences. Your wisdom in regards to the "Keys to Quality Success" was inspirational. You captured the minds and hearts of the audience with stories regarding your family. Please accept my personal thanks for helping the Coco-Cola Company bring added value to our customers.
David A. Williams, Jr. - Fountain Development Manager, The Coca-Cola Company

On behalf of the Greater Houston Restaurant Association I want to express my sincere gratitude to you for being our guest speaker at our general membership meeting held on at the King Fish Market. The evening is being talked about by many as one of the best meetings in recent memory. Your observations about quality were insightful. We all need to be reminded from time to time about why we do what we do and what it takes to do it well.
Jesse Chaluh - President Elect, Greater Houston Restaurant Association I want to express my sincerest gratitude for your presentation at the Orlando Science Center′s Board of Trustees Retreat. Your ability to clearly focus our board and motivate them to commit to achieving our goals was evident in the many productive and inspiring ideas that surfaced later that day. Your comments on "thinking tomorrow" and "investing in tomorrow" have been echoed many times since your presentation.
Sondra Quinn - President/CEO, Orlando Science Center I want to thank you for your gracious support and presence at our Food & Beverage Conference. Your remarks were an inspiration for all of us and will have a positive impact on making a difference in our lives. Many leaders have come up to me and said how much they have enjoyed your book and I want to thank you for staying to sign them.
John T. Hallowell - Director, Resorts Food & Beverage, Walt Disney World Resorts I want to thank you for awaking the senses and the desire of the entire staff and management team of Crown Marketing Group through thought, experiences and laughter. The messages you delivered transcended every level, culture and creed, and made all of us completely enthralled throughout. Nobody wanted the presentation to end. As you are aware, your presentation inspired our company′s president to purchase 320 copies of your book, The Magic of Teamwork, which we presented as a gift to each of our employees.
George H. Benford, CTC - Director of Travel Related Services, Crown Marketing Group All I can say is WOW! After almost three weeks, people at church and in the community are still talking about your trip to Tuscaloosa and the inspiring words that you shared at Calvary. Your remarks at the two services were especially meaningful to both congregations and I am convinced from the comments I have heard that you made an indelible impression on all in attendance. You are a very gifted and talented individual, and one who has taken advantage of his God-given ability. I want you to know that of all the people I have ever heard speak, you were the fifth-best, all-time. Please don't be disappointed in the ranking because you are only behind the following: 1) Billy Graham, 2) Ronald Reagan, 3) Bill Clinton, 4) Colin Powell, and 5) Pat Williams. It isn't a bad thing to be fifth on that list, is it?
John H. Merril - Director of Community Relations and Community Education, Calvary Baptist Church
Extreme Focus: Harnessing the Life-Changing Power to Achieve Your Dreams
Everybody has dreams--but how many of us get to see our dreams come true?

Disneyland, Starbucks, Google, the first manned landing on the Moon, every novel ever written, ever motion picture ever filmed, every painting ever created--all began as a dream in someone′s imagination. And all became real through the power of Extreme Focus.

After assembling an NBA championship team in Philadelphia in the 1980s, author Pat Williams dreamed of building an NBA expansion team in central Florida--the Orlando Magic. Applying the same success principles he teaches in Extreme Focus, Williams achieved that dream. For more than two decades, the Magic has been rocking the sports world and proving that dreams really do come true through the power of Extreme Focus.

This is not just another collection of rah-rah motivational slogans. Extreme Focus is a practical, proven, step-by-step guide to turning dreams into reality, written by someone who has been there, done that. In these pages, Pat Williams shows you how to discover and focus on your passion in life, how to achieve great things tomorrow by focusing on today, how to discipline yourself for success, how to increase your courage and confidence, and more.

The principles and stories in Extreme Focus will get you off the treadmill of a ho-hum life and onto the road to your dreams!
Order Here




Coach Wooden: The 7 Principles That Shaped His Life and Will Change Yours
When Coach John Wooden graduated from eighth grade his father gave him a handwritten card and said, "Son, try to live up to this." On the card, his father had written seven simple yet profound life principles:

Be true to yourself
Help others
Make friendship a fine art
Drink deeply from good books, especially the Bible
Make each day your masterpiece
Build a shelter against a rainy day by the life you live
Give thanks for your blessings and pray for guidance every day

These principles were the key to Coach Wooden′s greatness--and his goodness. Through powerful stories and pithy advice, this book shares the wisdom that made Wooden happy and successful. This inspirational and conversational book will encourage, challenge, and motivate readers to build these principles into their own lives.
Order Here




You′ve Got to Be Kidding!: Real-life parenting advice from a mom and dad of nineteen
Kid-Tested (and Tested, and Tested…) Guidance for Parents in the Trenches. The Inside Track to Raising Kids.

Most of us find raising one, two…or maybe three or four children to be challenging enough. The idea of parenting a half dozen seems almost crazy, and more children than that–impossible. But Pat and Ruth Williams have together raised (and are continuing to raise) nineteen kids. More importantly, they've not just survived the process–they've loved it!

What do they know that the rest of us don't? What does it take to make a family of any size not only work, but thrive? After bringing up nineteen kids–as biological parents, adoptive parents, single parents, and step-parents–Pat and Ruth Williams have gained a volume of insights and experience that will enrich your home, strengthen your family, and help you be the parent you want to be. Inside you'll find counsel that really works–whether you're raising one child, one dozen (or more), or any number in between.
Order Here





Establishing Leadership
The Seven Keys to Leadership in the 21st Century
Pat gives managers practical and proven techniques for immediately increasing their productivity in a leadership capacity.  In this thought-provoking speech, Pat details the seven keys to leadership and teaches how you can be a more effective leader.  Learn how to create a personal strategy, communicate effectively with your employees and make profitable decisions.  Pat's humorous anecdotes and unique leadership philosophy make this one of his most highly-regarded speeches.
Developing Teamwork
The Magic of Teamwork
When you see his diamond-encrusted NBA Championship ring, you understand that Pat is a master at building successful teams.  Based on what he has learned from his experience in building sports teams for over 45 years, Pat offers proven principles for building a winning team in your business or organization.  After implementing the techniques presented in this speech, you can expect an organization that will produce better results while working more cohesively.   
Increasing Sales/Success
Walt Disney's Five Secrets to Success
To sell more effectively than ever before, it helps to look at those who have had the most success.  Through relevant and amusing anecdotes, Pat reviews the qualities that helped Walt Disney become one of the most successful entrepreneurs in American history.  Taking cues from Walt Disney and some of America's other great successes, this talk offers pragmatic principles for exceeding business goals. An inspiring talk, especially when visiting the Orlando area, Walt's Five Secrets highlight a magical, miraculous way of life.
Achieving Peak Performance
Finding the Will to Win
How have "The Greats" achieved such extraordinary success?  How can you achieve the same results?  In this speech, Pat discusses the qualities that the winners in life possess.   Based on over 45 years in professional sports studying successful athletes and coaches who have produced great triumphs, Pat will teach you the secrets to becoming a more focused person, finding passion in your work and succeeding in the face of defeat. After hearing this speech, you will feel like you can conquer the world!
Creating Quality
The Ten Keys to Creating a Quality Organization
Successful people know how important it is to have excellence in the workplace.  In a fascinating seminar based upon his personal principles, Pat provides the ingredients of his recipe for quality.  This fast-moving series of ideas and techniques offers the practical steps that can transform any organization into a quality organization.  As one of Pat's most requested talks, these keys to quality can be used by anyone to enhance not only their work life, but their work environment as well.    
Staff Development
Champions under Construction
In this perceptive and practical speech, Pat presents the key steps needed to go from dreaming to achieving.  Whether it is being a fantastic father or the top sales associate for your entire region, this developmental speech provides the blueprint for working and living a life full of passion, energy, imagination and creativity.  You will see big changes in the results you seek.  From executives to entry-level employees, this speech will increase your success and happiness, both personally and professionally.   
Forging Character
Souls of Steel
In his realistic approach, Pat teaches how you can achieve great success while maintaining your values and integrity.  An entertaining yet earnest account, Pat discusses the importance of developing core values and leading by example.  This speech will leave you with meaningful solutions, a sense of purpose and specific material to reinforce your leadership role.
Parenting
Coaching Your Kids to Be Winners
As the father of 19 children—including 14 adopted from four foreign countries—and a sports personality, Pat has plenty of experience and insights into being involved as both a friend and a mentor in a teenager's life.  In this invigorating speech, Pat gears his remarks towards parents and people working with today's youth.  Intimate and insightful, powerful and practical, this talk offers encouragement and instruction to fostering the relationship you desire with your children.
Motivation
The Six Wisdom Principles to Pursuing Your Dreams
Don't drift through your world; seize it!  In this fast-paced, in-your-face presentation, Pat challenges the audience to not only plan your ideal future but to achieve it, as well.  Using the proven principles passed along to him by his mentor, oil tycoon R.E. Littlejohn, Pat provides the road map from goal-setting to goal-achieving.  Students, parents and teachers will remember this speech as one that changed their life.

Keynote Speech
Whether he's speaking to a Fortune 500 company or a "Mom and Pop" widget factory, Pat knows that American businesses have a common concern. "The number one request is: talk about teamwork." Pat has been confronted with assumptions that the sports world has an easier time implementing teamwork than the rest of us. His personal insight may come as a surprise to some.
"I became convinced that corporate America thinks that those of us in sports have all the answers about teamwork. In other words, what the Vince Lombardis, and the John Woodens, and the Red Auerbachs, and the Phil Jacksons, and all of these great coaches have done in putting teams together…can that be transferred into corporate America as well?"