* Please note that while this speaker's specific speaking fee falls within the range posted above (for Continental U.S. based events), fees are subject to change. For current fee information or international event fees (which are generally 50-75% more than U.S based event fees), please contact us.
Top25 Speaker Voting

Orvel Ray Wilson needs 5 vote(s) to make it into the Top 25 speakers on Speaking.com!
Speaker Booking Tip
"Tip: speakers bureaus can provide: speaker fee negotiation, insurance, smooth logistics and value add-ons such as extra sessions. "
For Event Planners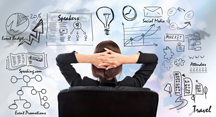 • Keynote Speaker Booking Toolkit.
• Booking a Celebrity Speaker.
• How to Find and Book the Right Speaker.
• Google+ Event Planning Forum.
• Tips for International Clients Booking U.S. Based Speakers.
Similar Speakers
Bruce Tulgan

Bruce Tulgan is a best-selling author, business advisor and internationally recognized expert on leadership, management and young people in the workplace. He has worked with…

Michael Rogers

Michael Rogers was educated at Stanford University and has worked with companies like FedEx, Boeing, GE, Microsoft, Pfizer and American Express, as well as NASA…

Harry Paul

Harry "The Fish Guy" Paul is the co-author of one of the best-selling business books in history. FISH! A Proven Way to Boost Morale and…

SPEAKING.com does a wonderful job! Our AE always responds promptly and is very professional, thank you!
AlphaNet
About SPEAKING.com
Established in 1994, we are exclusive agents for some of the world's leading experts, celebrities and professional speakers.
We offer event planners a fully staffed speaker logistics planning team, plus a personal SPEAKING.com Account Executive – a knowledgeable and trustworthy partner. We guarantee your satisfaction with your speaker and a smooth booking process.
Contact us today to book your favorite speaker.

"Orvel was great - a big hit! We were especially pleased with his thoroughness with which he researched our industry, our competition, and our product line."
Z Corporation
(Event booked by Speakers Platform)

"After selling advertising space in newspapers and magazines for over 22 years, I thought I tried most everything. Your seminar proved that I have much more to learn."
Sheldon J. Spector, The Publication Company, Lakewood, CO.

"Basic seminar material was the best so far presented to me by a sales & marketing seminar professional. Well Done!"
A. Rendall, Aimco Labour Lease, San Francisco

"I'm very impressed with your rapid comprehension of our industry (and company) culture, nuance, etc. Great grasp of our assets [and] problems."
Dan Smith, Alert Centre, Denver, CO.

"Orvel Ray is refreshing, entertaining, gets his point across in a humorous way making it easy to remember. Excellent presentation!"
Maria Alvarez, Quality/Risk Mgmt, Medical Center Clinic, Pensacola, FL

"Orvel Wilson is an excellent trainer, extraordinarily bright with a wit that keeps boredom away. I can put my new knowledge into effect IMMEDIATELY!"
Sharon A. Salvador, Asst. to President & V.P., Top Flite Express

"Orvel did a wonderful job in his presentation. He incorporated a fine mix of comedy and valuable information to create a very helpful seminar."
Marie Carole, Applications Programmer, Rotelcom Data, Rochester, N.Y.

"It was excellent! Talent, knowledge, humor and skill in relating to an audiace, [Orvel Ray] is truely an example of the master motivational speaker."
Diane Bristow, Manager, Tri County MHMR Services, Houston

"The feedback that we received from the approximate 100 employees was quite overwhelming! Your speech was motivating, encouraging, and was exactly what we were expecting - possibly exceeding our expectations!

It was Nydic′s first annual meeting in which we included all divisions of the company. As you might expect, based upon the number of attendees, there was a considerable amount of collective experience at the meeting with regards to the number of "Keynotes" at previous meetings. Your presentation, by far, received hightest accolades from the attendees. Your presentation skills were exceptional, but the way that you incorporated the research of our company and industry was unbelievable."
Rocky Vig, Nydic Open MRI of America

ADT Security Services
AT&T
Aircast
American Electronics Association
American Express Travel
American Heart Association
American Lung Association
American Management Association
American Society of Travel Agents
Amkor Electronics
Apple Computer
Ariens Power Equipment
Association of Medical Transcriptionists
Association of Telemessaging Services, Intl.
Australian National Laboratories
Bank of America
Bankers Insurance Group
Bell Mobility, Canada
Best Western Hotels
Bristol Hotels
Canadian Armed Forces NATO, Germany
Canadian Retail Hardware Association
Canberra College of Advanced Education
Carlson Wagonlit Travel
Cellular One
Century 21
Cessna Aircraft Company
Choice Hotels International
Claris Corporation
Colorado Lottery
Community Bankers Association of Illinois
Crosley Group
Dole Citrus
Edinborough Public Works, United Kingdom
Farmers Insurance Group
Fujitsu Electronics of North America
First Command Financial
Harley-Davidson
IBM
Ingram Micro
Institute of Sales & Mktg. Management, UK
Intelligent Electronics
Interim Services
International Cast Polymer Association
Learning Annex
Marriott Hotels
Meeting Professionals International
Merisel Canada
Merisk Shipping
Microsoft
Moore Business Forms
National Association of Technical Services
National Business Travel Association
National Guild of Professional Paperhangers
National Jewish Hospital
National Recreation & Parks Association
Omni Hotels
Pan Pacific Hotels & Resorts
Pegasus Gold
Pharmacy Corporation of America
Pioneer KeyLink
Raytheon Aircraft
Safeway Stores, Ltd., United Kingdom
Siemens Hearing Instruments
Southern Nurserymen's Association
Southwest Airlines
Standard Register
Steigenberger Hotels, Germany
Sundance Helicopters
SuperClubs
TNT Skypak
The Guardian Life Insurance Company
Tyumen School of Management, USSR
Union Carbide
United Airlines Latin America
University of Colorado, Boulder
University of Denver
University of Toledo
US Air Force 9th Services Squadron
US Army Weapons Testing Center
US Department of the Interior, Forest Service
US Environmental Protection Agency
US Navy Data Automation Command
US Postal Service
US West Communications
Val-Pak




UPSELL! How to Build Value and Sell at Higher Prices
If you cut your price by 10%, you have to DOUBLE your unit sales JUST to break even. Learn how to sell at prices HIGHER than your competition, what to say when the buyer asks you to cut your price, and 29 reasons why customers will gladly pay MORE.

Winning Characteristics of a Sales Guerrilla
Convenient, Excitement, and Commitment are among the 10 traits that set guerrillas apart. Develop these and blow the competition away. Our most popular keynote.

Guerrilla Marketing
How can a small business combat the corporate superpowers? Fight back with this guerrilla arsenal of 100 marketing weapons, and 50 will cost you nothing. Half-day or one-day seminar. Based on the best-selling book. Orvel Ray is a Certified Guerrilla Marketing Coach.

Guerrilla Selling
Unconventional weapons and tactics to NaB & CaPTuRe new business. Guerrillas rely on two secret weapons: information and surprise. Full-day to multi-day custom seminars, adapted to client's specific product and industry. Also available in multi-day boot-camp format.

Guerrilla Negotiating
The quality of your negotiating affects every aspect of your life. We don't just negotiate with customers and vendors, but with everyone we meet. Just because they're nice people doesn't mean that they have your best interests at heart. How to create a fair advantage in an unfair world.

Guerrilla Retailing
Everything you need to know to run a successful retail store, from finding the right location, hiring and training top-notch sales staff, merchandising, lighting and security, and hundreds of low-cost marketing tactics to attract customers and drive sales through the roof. Our newest program.

Guerrilla TeleSelling
Salespeople have to cover more accounts and more territory every day. This program shows them how to create a "telepresence" using phone, fax, e-mail, internet, and more.

Guerrilla Trade Show Selling
More than 80% of the money spent by exhibitors at trade shows is wasted. Learn the most common trade show mistakes, how to plan for success, how to get the most leads, insure that every lead is top quality, and close more sales when you get home.
Orvel Ray Wilson: Demo Video
Orvel Ray Wilson: Guerrilla Retailing at KLIA
Orvel Ray Wilson: Selling at Higher Prices - "You are NOT Paranoid"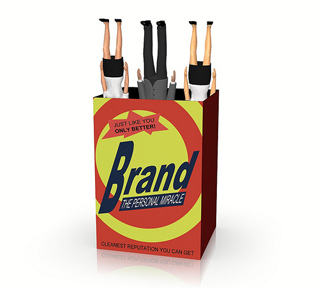 It's Better to be Different than to be Better Based in Edinburgh, Flow Languages provides translation and interpretation services all over Europe. While working together over SKYPE on his Guerrilla Marketing Calendar for 2014, the owner, James Canter, shared his plan to send Valentines Day Cards to all of their clients. James had designed an ... more