* Please note that while this speaker's specific speaking fee falls within the range posted above (for Continental U.S. based events), fees are subject to change. For current fee information or international event fees (which are generally 50-75% more than U.S based event fees), please contact us.
Top25 Speaker Voting

Nikki Stone needs 5 vote(s) to make it into the Top 25 speakers on Speaking.com!
Speaker Booking Tip
"Tip: ask your speaker to do a book signing or attend a VIP meal with your guests. "
For Event Planners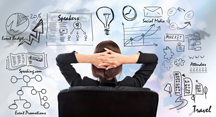 • Keynote Speaker Booking Toolkit.
• Booking a Celebrity Speaker.
• How to Find and Book the Right Speaker.
• Google+ Event Planning Forum.
• Tips for International Clients Booking U.S. Based Speakers.
Similar Speakers
Mitch Gaylord

After becoming the first American gymnast to score a perfect 10.0 in the Olympics, Mitch Gaylord led the men's gymnastic team to a gold medal…

Michelle Ray

Michelle Ray is a highly sought-after international consultant, author, educator and business keynote speaker. She began her career in the media industry in the early…

Dave Mitchell

Dave Mitchell turned over a decade of managerial and leadership experience in the corporate world into a means of helping people better understand others' needs.…

Everyone at your speakers bureau was incredibly attentive and easy to work with; you have been a conference organizer's dream!
ABS Capital Partners
About SPEAKING.com
Established in 1994, we are exclusive agents for some of the world's leading experts, celebrities and professional speakers.
We offer event planners a fully staffed speaker logistics planning team, plus a personal SPEAKING.com Account Executive – a knowledgeable and trustworthy partner. We guarantee your satisfaction with your speaker and a smooth booking process.
Contact us today to book your favorite speaker.

"You did a great job and you we′re very gracious with your picture taking. Your ′Turtle′ messages stuck and your stories really helped me cement our theme - ′Reaching New Heights.′"

Audience Comments...

"You have a very special gift and an awesome story to tell ...it is great for you to be able to touch people's lives. And we will all benefit from hearing your story, suggestions, and tools for success!"

"You taught me invaluable lessons in focus, commitment, overcoming adversity, taking risks, and building confidence… You also brought me to tears (developing the soft side)…. The whole presentation was beautifully done! You physically "take on" the audience you engage with."

"I have heard so many speakers try to relate their message back to the audience, but they always miss the mark. You tied your story into everyone's (which was no easy feat considering our diverse backgrounds with spouses there) and it was such a smooth connection that didn't feel forced. I got a great deal out of your presentation… I hope that there is somehow an opportunity to hear you speak again sometime soon."

"To know that our triumphs can be compared to an Olympic Gold Medalist is truly empowering. And now we have some practical suggestions to help us continue on this path. I can't wait to get your book. What a great surprise that was…You've set the bar incredibly high for future presenters!"

"It's easy to see why everyone fell in love with your story, motivation, generosity, and character. Your enthusiasm was contagious and your message was so powerful and moving."

"I truly think your motivational speech was the first I've heard that kept my attention the WHOLE time and completely captivated me. Thank you for breaking the mold of the typical motivational speaker."

Freudenberg-NOK
(Event Booked by Speakers Platform)

---

"I valued the way you gathered input regarding our firm′s focus so you could include the information in your remarks. This truly surprised the audience since you spoke without using your notes and sprinkled quite a few bits of pertinent information within the talk. You are a true professional..."
Deborah A. Kirby, Director of Marketing; Parr, Waddoups, Brown, Gee and Loveless

---

"WOW!!! We knew you were going to be good, but you still managed to exceed all expectations. Your remarks were truly moving ... [they] were the perfect "wrap up"for our meetings, and send everyone home feeling like we can (and do) make a difference. Thank you for providing a real boost of encouragement and motivation... We are truly fortunate to be associated with you."
Mark Dixon, Director, Hospital Relations, Children′s Miracle Net

---

"Our sales people were absolutely thrilled to hear your message of overcoming obstacles and achieving your personal best. By the time you were finished speaking, there wasn′t a dry eye in the house. For those of us who organized the meeting, the speech was particularly impressive as you helped cement - for a rather cynical group - why O.C. Tanner [is pursuing this project]. For making the connection, for your incredible personal story, and for your gracious manner in signing autographs and mingling with our people afterward, we thank you. I hope we can work together soon. I certainly have been telling everyone I come in contact with about you and your wonderful abilities."
Adrian Gostick, Director, Marketing and Corporate Communications, O.C. Tanner Company

---

"Your moving story of dedication, commitment, and the will to triumph over adversity was extremely inspirational... Your willingness to share your Olympic gold medal with the group and get your picture taken with everyone was also most appreciated. We couldn′t have asked for a more professional, motivational, or friendly Olympian to work with and we were proud to have you as part of the Delta team."
Kelly Sartin, Manager - Olympic Marketing, Delta

---

"The trials and tribulations you had to endure to reach your goals really made a profound affect on everyone. Your story really touched many people, as was evident from the tears, laughter and applause. Your message was eloquently stated and the ′rungs′(or essential attributes) of your ladder of success will surely be applied by all of us in the workplace and in life."
Jaime Rupert, Vice President, Coltrin & Associates

---

"I appreciate your ability to take [our message] and incorporate it into a motivational. The audience was enthralled with your Olympic story..."
Lynn Williams, Tour and Travel Manager, Park City Chamber of Commerce

---

"Not only were your remarks inspirational, they were so on target for our [audience]... I was so impressed with your ability to focus on your audience, to tell your story in a very diversified and motivational way that I have recommended you to several organizations for keynote addresses."
Mona Given, CFO/ Public Relations; Huntsman World Senior Games

---

"Your story your spirit, and your generosity were truly inspiring to us and our guests. Your story still sends chills down my spine".
Brad Gerdeman, Director - Worldwide Marketing Communications, Delta

---

"We sincerely appreciate your easy cooperation and all your efforts in hosting the group, and in making their visit memorable. From our clients and tour guide: ′The feedback was great! They loved the video and speech′, ′...Nikki Stone received an A+ from the group...all were very positive′, ′...they all paid rapt attention during the entire tour..."
Amy Merkley, Account Executive and Kirsty Stephens, Program Manager, PGI - The Event and Communications Agency

---

"We heard so many positive comments about your remarks on overcoming obstacles and reaching goals. People commented in person as well as on our evaluation forms that you were their favorite presenter they listened to during the three-day event. So we thank you for making your remarks so meaningful..."
Kathy Riggs, USU extension Agent/ Leadermete co-chair, Utah State University Extension

---

"I was personally greatly inspired by your presentation ... I will not soon forget the experience I had with you today! We are richer for having been with you... Thanks for enriching our lives."
Neal L. Cox, Dean of Students, Southern Utah University

---

"The guests were very impressed with the time you spent with them and insight you gave them. It sure was great that you brought your medal and torch to give the guests an opportunity to be photographed with them. You certainly handle everything very professionally and have developed an inspiring message. It sounds like the future will hold some special opportunities for you."
Stan Smith, President, Stan Smith Events

---

"Your inspirational talk was very meaningful to the lodging community and inspired an air of enthusiasm... Responses from our audience were very positive... They also appreciated you taking the time to stay long enough to sign an autograph and answer any of their questions... I appreciate your willingness to customize your program to fit so nicely into ours!"
Cyndi Shalhoub, CMP, Salt Lake Organizing Committee, 2002 Olympic Games

---

Clients:

AT&T
John Hancock
Delta Air Lines Inc.
Coca-Cola
New York Life
American Express
Anheuser Busch
Chevrolet
Ericsson
US West Communications
GE Capital
Blue Cross Blue Shield
Franklin Covey
Kimberly Clark
Pfizer Pharmaceuticals
OC Tanner
Altiris
Sun Valley Resort Company
Promodel
The Children′s Miracle Network
The Huntsman World Senior Games
Coltrin & Associates
North American Ski Journalist Association
The National Ski Area Association
The National Broilers Convention
The Heritage Company
Salt Lake Organizing Committee
US Olympic Committee
League of California Cities
General Services Administration
The New York Transit System
When Turtles Fly: Secrets of Successful People Who Know How To Stick Their Necks Out
Did you know you have better odds at winning the lottery than an Olympic medal? To bring home one of those coveted medals--or achieve any great personal goal in life--you need a lot more than luck. You need a game plan.

What if you could learn the secrets of success from an Olympian? A Nobel Prize winner? A Fortune 500 CEO? Olympic gold medalist Nikki Stone has compiled a treasure trove of compelling stories to illustrate each step on the path to success. She′s gathered humorous, heartwarming and hugely inspirational tales from some of today′s most brilliant business leaders, scientists, soldiers, inventors, philanthropists, musicians, athletes and entrepreneurs...a host of people whose very names epitomize achievement. Winners such as:

Designer Tommy Hilfiger
Prince Albert of Monaco
X-Games& Olympic Champion Shaun White
NFL Quarterback Steve Young
Musician Jazz Branford Marsalis
Best-selling Author Dr. Stephen Covey
Olympic star Skiing Lindsey Vonn
Celebrity Chef Todd English
Venture Capitalist Vinod Khosla
... And many more successful greats

Now an acclaimed motivational speaker and peak performance coach, author Nikki Stone helps people in all walks of life to overcome fears, failures and plateaus and realize their full potential. In this step-by-step guide to success, she and her team of high achievers share their stories about reaching for dreams...and grasping them.
Order Here

When Turtles Fly: Finding Your Turtle Effect
Sticking your neck out to reach your goals

Only Some Want to Fly
Striving for Excellence by Spreading your Wings to Reach Success

Knocking Down Those Walls
Turning your Obstacles into Hurdles

You Can't Get to the Top Alone
Using Teamwork to Achieve your Goals

We Only Live Once: Make it Count
Taking the Risk to Be Your Best

Watch Out World, Here Come the Women
Women in Sports & Business Reaching New Heights