* Please note that while this speaker's specific speaking fee falls within the range posted above (for Continental U.S. based events), fees are subject to change. For current fee information or international event fees (which are generally 50-75% more than U.S based event fees), please contact us.
Top25 Speaker Voting

Mitchell Ditkoff has been currently voted into the Top25 speakers on Speaking.com, congratulations! To help keep Mitchell Ditkoff in the Top25, vote below:
Speaker Booking Tip
"Tip: speakers bureaus can provide: speaker fee negotiation, insurance, smooth logistics and value add-ons such as extra sessions. "
For Event Planners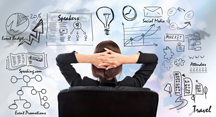 • Keynote Speaker Booking Toolkit.
• How to Find and Book the Right Speaker.
• Google+ Event Planning Forum.
• Tips for Booking International Speakers.
Similar Speakers
John Di Frances

Keynote Speaker and Consultant, John Di Frances′ professional career spans thirty years of global corporate, nonprofit, academic and government agency experience in senior executive and industry leadership positions. Developing strategic initiatives and solutions, he has worked with organizations ranging from aerospace and defense to pharmaceutical; "black" weapons programs and high technology to consumer products; engineering and construction to computers, software and systems as well as assisting religious nonprofits and philanthropic…

George Land

George Land is an author, speaker, consultant, and general systems scientist. In 1965 he founded a research and consulting institute to study the enhancement of creative performance. This research ultimately led to the formulation of Transformation Theory-a theory of natural processes that integrates principles of creativity, growth, and change. From these principles Dr. Land developed unique strategic thinking and innovation processes for organizations. He invented the first computer-interactive approaches to…

Rich Bendis

Mr. Bendis is a distinguished and successful entrepreneur, corporate executive, venture capitalist, investment banker, innovation and technology based economic development leader, international speaker and consultant in Innovation and Economy Building. Mr. Bendis currently serves as the founding President and CEO of Innovation America (IA), a Global Innovation Intermediary focused on accelerating the growth of the entrepreneurial innovation economy in America. IA has a fivefold mission: Global advocate for accelerating awareness…
"Mitch Ditkoff should be a vital component when searching for innovative ways to motivate and harvest success in your business model. His expertise and knowledge are to be admired!"
Jan Garrity,
Corporate Development Manager,
INPEX

"Mitch Ditkoff offers pragmatic tools and insights that enable innovation. His approach is engaging, encouraging and creates an impetus for participants to apply the learning immediately."
Michael Serino, Senior Director, Merck

"Mitch Ditkoff′s Awake at the Wheel keynote presentation was both entertaining and informative. Over 1,030 Merck employees attended and rated the session a 4.8 out of 5.0. In just two hours, Mitch not only got participants out of the cave, he also helped us understand what it takes to establish a sustainable culture of innovation."
Jim Aubele, Associate Director of Organizational Learning, Merck

"The best start to a sales meeting in 20 years."
Jeff Cohen, Global Training and Development, Rhone-Poulenc Rorer

"Your techniques and style left our people better with a better understanding and working knowledge of the most valuable tool we all possess - the creative mind."
Tom Gowan, VP Communications, Emmis Broadcasting

"Idea Champions is the firm I recommend for anything to do with innovation."
Melody Mahoney, Center for Leadership and Organizational Excellence, GE Capital

"You helped transform our meeting into a truly dynamic and worthwhile experience."
Abbe Raven, CEO, A&E Television Networks

"Through your brainstorm facilitation, we gained more than 100 original ideas of high quality. The best of these will guide AT&T′s development for years to come."
Robert Rubin, CCS Product Development, AT&T

"Mitch Ditkoff is creative in his approach, experienced, willing to share his expertise readily, easy to work with, and delivers exactly what he promises."
Peter Clist, Head of Management Institute, Allianz

"What a wonderful Innovation event Mitch Ditkoff put together for us! Talk about out of the box thinking, it was out of this world!
Eric Birnbaum, Sr. Packaging Engineer, Kraft Foods

"Idea Champions brings an infectious enthusiasm that will win over even the most cynical person in your organization!"
Kevin Reilly, President, NBC Universal

"Superb! Everyone was impressed with your ability to spark and harness the collective ingenuity of our group."
Craig Harden, Global Risk Manager, Scotia Capital

---

Partial Client List:

GE
Highmark Blue Cross/Blue Shield
Allianz
Merck
Goodyear
Fox
A&E Television Networks
NBC Universal
MTV
General Mills
AT&T
Lucent Technologies
TV Guide
Pfizer
Kraft
Michelin
Coca-Cola
Hitachi
Citibank
DuPont
Merrill Lynch
International Paper
BankOne
Awake at the Wheel: Getting Your Great Ideas Rolling (in an Uphill World)
Awake at the Wheel is a book about ideas: what they are, where they come from, and what it takes to manifest them in a world not always ready for the new and the different. Simply put, it′s a book about possibility, about the wellspring of creation, about the strange and fascinating process we all go through whenever we have an idea and try to do something about it. And while it′s often said that "ideas are a dime a dozen," the fact is that your idea - the one you can′t get out of your head - is priceless. That is, IF you make the kind of effort required to turn that top of the line idea into a bottom line reality. Maybe it′s an idea for a new business. Maybe it′s an idea for a new product...or invention...or a book you want to write...or a school you want to open...or a move you want to make. Maybe it′s an idea for something that will change the world...or if not THE world, then YOUR world. Whatever it is, one thing is clear: it′s time for you to take the next step. Now!
Order Here

Creating a Culture of Innovation
When, Where, Who, Why and How

All business leaders want the same thing — and that is an organizational culture that is agile, adaptive, and conducive to sustainable innovation.

Easier said than done, however.

When you think of how difficult it is for just one person to lose five pounds or stop smoking, imagine how difficult it is to engage an entire workforce in the effort to innovate.

But just because it′s difficult, doesn′t mean it′s impossible. You′ve got to start somewhere. And Creating a Culture of Innovation is the best way to start — a highly engaging wake up call that demystifies innovation, sparks creative thinking, and provides an easy-to-adapt model that each participant can immediately apply on the job.

Face it. The days of depending on R&D to ensure your organization is innovating are over. The times have changed. Now, everyone needs to get into the act.

Includes:

Best innovation practices of leading organizations
A robust business case for why innovation matters
Hundreds of actionable culture of innovation ideas, sorted into eight categories
Three culture-building tools and techniques
A free, one-month license of Free the Genie

Humanizing the Workplace
How to Bring Out the Best of People on the Job

A recent national survey has revealed a disturbing fact: 62% of all Americans are dissatisfied with their work. And while the reasons for their dissatisfaction may vary from person to person, the resulting affect, on the job, tends to be the same – low morale, high complaint, and a general sense of disengagement.

People may be showing up for work on time, but not on fire.

Increasingly stressed with the challenge of having to do more with less, the work experience for millions of people is fast becoming depersonalized. Bottom line, people are feeling more like human doings, on the job, than human beings.

The cost to big business? Billions. In absenteeism. Low productivity. High turnover. And ultimately, the headache and high cost of recruiting, retraining, and attempting to reinvigorate the workforce.

Ask employees what they'd like to see change and they won't tell you higher salary, bigger benefits, or faster computers. They will speak of the softer side of things – more trust, more respect, more listening, more appreciation for the effort they are making, more opportunities to learn and grow, and a feeling that the corporate culture in which they work is humane.

That's what Mitch Ditkoff's Humanizing the Workplace keynote is all about – what your organization can do, starting today for no cost – to infuse the workplace with the kind of meaning, mojo, and motivation that brings out the very best in people.

Each participant – regardless of their pay grade – walks away from this highly engaging keynote with the kind of insights, inspiration, and commitment they need to turn things around, including a practical game plan for what they can do – within their individual spheres of influence – to transform your company culture from the inside out.

See Mitch's article on the Huffington Post for more on this topic.

Catalyzing the Creative Mind

There′s a lot of talk these days about the need to raise the bar for innovation and creativity. Understandably so. These are challenging times we find ourselves in. The game is changing, big time. Talk, however, is cheap. What your workforce needs is more than talk. What your workforce needs is a way to activate, accelerate, and apply their innate creativity on the job. So they can intelligently respond to changing times. So they can solve old problems in new ways. So they can generate new ideas — both incremental and breakthrough — that grow the business.

Your workforce doesn′t need to be taught how to be creative. (They already are.) What they need is a simple way to catalyze their creativity. Enter Catalyzing the Creative Mind — Mitch Ditkoff′s engaging interactive keynote that dramatically increases the odds of each member of workforce becoming proactive innovators on the job. Not next month. Not next week. Not tomorrow. Now.

Includes:

Pre-session 20 Qualities of an Innovator poll
Compelling business case for why creative thinking is important
Creative thinking jump start in eight key domains:
Balancing left brain analysis with right brain thinking
How to recognize and go beyond limiting assumptions
The art of framing powerful questions
Seeing opportunities with fresh eyes
Blue Sky Thinking (how to unleash the imagination)
Synthesizing innovation: How to spark new product and service ideas
How to nurture the "seed of innovation" moment
Diffusing nay saying and idea killing behavior
A sampling of best practices and inspiration from creative luminaries
Free one month license of Free the Genie (online brainstorming tool)

Team Innovation
(Best as a 1.5 to 3 hour interactive workshop / keynote)

Let′s cut to the chase: Your team is under the gun and stressed to the max. You want it to accomplish great things, but finding the time to reflect, innovate. or even plan seems like a pipe dream. Your team has all the talent and expertise to work smarter, but lacks the connectedness, vision, tools, and alignment to make the necessary shift.

Team Innovation — a highly engaging keynote or workshop — helps teams get their act together. A lively hybrid of reality check and all "hands on deck" pow wow, Team Innovation weaves together the very best of what Mitch Ditkoff does: open doors, open minds, and help people rally around a compelling, collaborative goal.

Team Innovation is not a magic pill, but it will work magic. How? By creating the kind of learning environment that allows real behavioral change to happen. If your team (or department) lacks an inspired vision, needs to tackle business challenges more creatively, or needs to explore better ways of working together, Team Innovation is for you.

HOW IT WORKS: Weeks before the session, we forward you a link to our online, Team Innovation poll, which you then forward to participants. The results of the poll will provide us with the input we need to customize your session accordingly – a session that will be blend of experiential problem solving, norm setting, awareness building, group discussion, and brainstorming. People connect. Fences are mended. Everyone gets on the same page. New ideas are generated. And all without participants feeling self-conscious, lectured to, or in the middle of some kind of kumbaya waste of time.

Team Innovation will:

Foster a safe and open team environment
Build awareness of how to become a high performing team
Enhance feedback, communication, and meeting skills
Increase synergy, trust, and commitment
Spark creative solutions to pressing business challenges
Clarify agreements, standards, and next steps
Provide the positive momentum your team needs to succeed
Mitch Ditkoff Speech Excerpts
Interview Ethical Sourcing Forum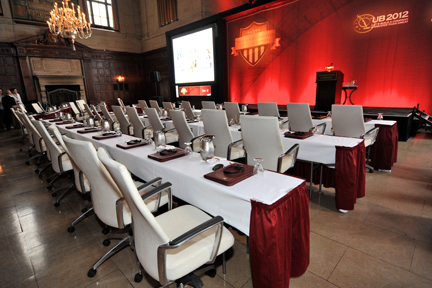 Here's a useful tip for you the next time you find yourself standing in front of a group of people and about to facilitate a meeting of any kind. Before you begin, ask people to give you permission to facilitate. This may sound like a complete waste of time, especially if you've been brought in ... more