Dr. Oz, Daytime Emmy Award-winning host of The Dr. Oz Show, is Vice-Chair and Professor of Surgery at Columbia University. He directs the Cardiovascular Institute and Complementary Medicine Program at New York Presbyterian Hospital. His research interests include heart replacement surgery, minimally invasive cardiac surgery, complementary medicine and health care policy. He has authored over 400 original publications, book chapters, and medical books, has received several patents, and performs more than 100 heart surgeries per year.

Dr. Oz was born in Cleveland, Ohio, raised in Delaware and received his undergraduate degree from Harvard University (1982) and obtained a joint MD and MBA (1986) from the University of Pennsylvania School of Medicine and Wharton Business School. He was awarded the Captain's Athletic Award for leadership in college and was Class President followed by President of the Student Body during medical school. He lives in Northern New Jersey with his wife Lisa of 25 years and their four children, Daphne, Arabella, Zoe, and Oliver.

Previously, Dr. Oz was a featured health expert on The Oprah Winfrey Show for over 5 seasons, spanning 55 episodes. He has also served as chief medical consultant to Discovery Communications, where his Transplant! series won both a Freddie and a Silver Telly award. In addition to numerous appearances on Good Morning America, he has also appeared on the Today show, Larry King Live, The View, guest-hosted the Charlie Rose show and appeared on all the evening news broadcasts. He also served as medical director of Denzel Washington's John Q and participated in several other feature films.

Dr. Oz authored 6 New York Times Best Sellers including You: The Owner's Manual, You: The Smart Patient, YOU: On a Diet, YOU: Staying Young, YOU: Being Beautiful as well as the award winning "Healing from the Heart". His new book, YOU: Having a Baby, was published by Free Press on December 1, 2009. He has a regular column in Esquire magazine and O, The Oprah Magazine and his article "Retool, Reboot, and Rebuild" was awarded the 2009 National Magazine Award for Personal Service.

Dr. Oz is also the host of a daily talk show on Sirius XM Radio's Oprah Radio on XM Channel 156 and Sirius Channel 195 (as part of its "Best of XM" package).

In addition to belonging to every major professional society for heart surgeons, Dr. Oz was named Forbes' #3 most influential celebrity (10), has been honored as one of Time magazine's 100 Most Influential People (08), Esquire magazine's 75 Most Influential People of the 21st Century, a Global Leader of Tomorrow by the World Economic Forum (99-04), and "The Harvard 100 Most Influential Alumni" in the 02138 magazine, as well as receiving the Ellis Island Medal of Honor (08). He won the prestigious Gross Surgical Research Scholarship, and has received an honorary doctorate from Istanbul University, He was voted "The Best and Brightest" by Esquire Magazine, a "Doctor of the Year" by Hippocrates magazine and "Healer of the Millennium" by Healthy Living magazine. Dr. Oz is annually elected as a highest quality physician by the Castle Connolly Guide as well as other major ranking groups.
Speeches / Speaking Engagements
Suggested Speaking Topics:

An Evening with Dr. Oz
You On A Diet
Is Alternative Medicine Ready for Prime Time?
High to Low Tech Medicine: Finding the Edge of Innovation
YOU The Patient
* Please note that while this speaker's specific speaking fee falls within the range posted above (for Continental U.S. based events), fees are subject to change. For current fee information or international event fees (which are generally 50-75% more than U.S based event fees), please contact us.
Top25 Speaker Voting

Mehmet Oz needs 14 vote(s) to make it into the Top 25 speakers on Speaking.com!
Speaker Booking Tip
"Tip: some speakers might provide one of their popular book titles as a free gift to your audience. "
For Event Planners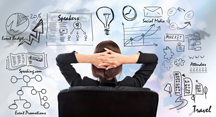 • Keynote Speaker Booking Toolkit.
• Booking a Celebrity Speaker.
• How to Find and Book the Right Speaker.
• Google+ Event Planning Forum.
• Tips for International Clients Booking U.S. Based Speakers.
Similar Speakers
Donald Trump

Donald trump began his career working in the construction business with his father, Fred. "My father was my mentor and I learned a tremendous amount…

Ellen Degeneres

Ellen DeGeneres is one of the most prominent personas in television and has paved the way for women and gays and lesbians in the entertainment…

Joe Scarborough

Talk-show host and former Florida Congressman, Joe Scarborough is known for giving his honest and unbiased opinion. Balanced by his Democratic co-anchor, Mika Brzezinski, they…

Everyone at your speakers bureau was incredibly attentive and easy to work with; you have been a conference organizer's dream!
ABS Capital Partners
About SPEAKING.com
Established in 1994, we are exclusive agents for some of the world's leading experts, celebrities and professional speakers.
We offer event planners a fully staffed speaker logistics planning team, plus a personal SPEAKING.com Account Executive – a knowledgeable and trustworthy partner. We guarantee your satisfaction with your speaker and a smooth booking process.
Contact us today to book your favorite speaker.

YOU: Having a Baby: The Owner′s Manual to a Happy and Healthy Pregnancy
Can I get a cavity filled while pregnant? Will avoiding spicy foods make my kid a picky eater? Can I really increase my baby′s IQ while she′s in utero?

Whether you′re pregnant for the first time, are trying to start your family, or already have enough children to start your own basketball team, you′re bound to have questions about what it means to be pregnant -- and how you can increase your odds of having a healthy and happy pregnancy. But no matter how much you′ve read, watched, studied, or talked about this amazing biological journey, you have never read anything like this.

In this groundbreaking book, Dr. Michael Roizen and Dr. Mehmet Oz act as mythbusters for the hundreds of questions surrounding pregnancy in the same scientific, informative, and entertaining ways that have made them America′s Doctors. In these pages, you′ll learn everything you need to know about the miracles of fetal development, your health throughout the pregnancy, and providing the best possible environment for your growing child.

Pregnancy is a complicated balancing act, but it doesn′t have to be frightening. The doctors will help you de-stress as they describe accurately and rationally what happens during a thrilling nine months of life. While every pregnant body is different, odds are you′ll experience some of the cravings, crying, and discomfort that almost all women go through. Your best tactic? Learn why these things are happening -- and what you should do about them.

YOU: Having a Baby will teach you everything you need to know about what to eat (should I be eating for two?), how much to exercise, and what guilty pleasures will actually make pregnancy easier on you (and the loved ones who get to be around you for the whole thing). Each phase of pregnancy has different challenges, but the right information will prepare you for what′s ahead. The interactive week-by-week calendar inside provides an even more detailed guideline for how and what you should feel through every step of the process.

Exciting, cutting-edge scientific research in the field of epigenetics has changed the way the medical profession looks at pregnancy, and now it can change your perspective, too. Epigenetics explores what makes us develop in certain ways -- why some people thrive at math while others are prone to chronic diseases. It turns out that there are easy things you can do that will not just help your baby′s development in utero but will actually improve his or her chances of living a healthy, fulfilling adult life.

Filled with recipes for nutritious, satisfying snacks and meals even Pop can cook (yes, he can!), safe exercises for staying fit, and tons of YOU tips that will help you stay comfortable, YOU: Having a Baby is the ultimate guidebook for what to do from the moment of conception to the weeks after your child has arrived home. From morning sickness and food cravings to choosing a doctor and changing a diaper, YOU: Having a Baby will give you the real scoop about what′s in store for you during this amazing time in your life.
Order Here




You on a Diet: The Owner′s Manual for Waist Management
Whether your goal for your body is to lose a dress size or to avoid being seen by Google Earth, many Americans are in the same exact blubbery boat. You′ve tried dozens of diets, you′ve sweated so much that your drippings could fill an Olympic-size pool, and you′ve become convinced that skinny was synonymous with starvation. Those answers undoubtedly were the wrong ones. The real secret to achieving -- and maintaining -- the body you want is this: biology.

In YOU: On a Diet, Dr. Michael Roizen and Dr. Mehmet Oz taught you how to avoid the most common dieting pitfalls -- from both a biological and psychological perspective. This revised edition has all of the original goods, and more! In this edition, you′ll learn why fructose is such a poison to an overweight person and why your weight doesn′t matter as much as your waist size. You′ll learn about the inner workings of an organ called the omentum. You′ll learn why it′s okay to make some dieting mistakes -- and then how to reverse them. And you′ll learn -- perhaps most important -- that the way to truly change your size is by making the simplest change of all: reducing your daily diet by just 100 calories. Research shows that making this small adjustment will lead to the greatest, long-term dieting success.

With this knowledge (and plenty of tools you can use) in hand, you′ll be fully equipped to coax your body in the right direction. Using their signature style that′s smart and fun, America′s most trusted doctors will teach you all about your body -- so you can take all the right steps to change it.
Order Here




You, the Owner′s Manual: An Insider′s Guide to the Body That Will Make You Healthier and Younger
Between your full-length mirror and high-school biology class, you probably think you know a lot about the human body. While it′s true that we live in an age when we′re as obsessed with our bodies as we are with celebrity hairstyles, the reality is that most of us know very little about what chugs, churns, and thumps throughout this miraculous, scientific, and artistic system of anatomy. Yes, you′ve owned your skin-covered shell for decades, but you probably know more about your cell-phone plan than you do about your own body. When it comes to your longevity and quality of life, understanding your internal systems gives you the power, authority, and ability to live a healthier, younger, and better life.

The flagship book of the YOU series, which spawned three subsequent New York Times bestsellers, has now been expanded and updated to make you understand your body even better—perhaps too well.

YOU: The Owner′s Manual, Updated and Expanded Edition challenges your preconceived notions about how the human body works and ages, then takes you on a tour through all of the highways, back roads, and landmarks inside of you. In this update, the doctors have included a new chapter on the liver and pancreas, which will finally demystify the most exotic parts of our bodies; a new workout chapter that will finally get you moving; and nearly one hundred Q&As asked by you, the reader. It has also been updated throughout to give you up-to-the-minute know-how to not just understand what to do to keep fit, but also why and how.

The book opens with a quiz, "How Well Do You Know Your Body?," which sets the stage for the following chapters. After taking the quiz, you′ll learn about all of your blood-pumping, food-digesting, and keys-remembering systems and organs, including the heart, brain, lungs, immune system, bones, and sensory organs. Each chapter also contains common myths of the particular body part that the authors will debunk.

Just as important, you′ll get the facts and advice you need to keep your body running long and strong. You′ll find out how diseases start and how they affect your body—as well as advice on how to prevent and beat conditions that threaten your quality of life. Complete with exercise tips, nutritional guidelines, simple lifestyle changes, and alternative approaches, YOU: The Owner′s Manual, Updated and Expanded Edition gives you an easy, comprehensive, and life-changing how-to plan for fending off the gremlins of aging. To top it off, this new edition includes even more great-tasting and calorie-saving recipes as part of the Owner′s Manual Diet—an eating plan that is designed with only one goal in mind: to help you live a younger life.

Welcome to your body. Why don′t you come on in and take a look around?
Order Here





Suggested Speaking Topics:

An Evening with Dr. Oz
You On A Diet
Is Alternative Medicine Ready for Prime Time?
High to Low Tech Medicine: Finding the Edge of Innovation
YOU The Patient