* Please note that while this speaker's specific speaking fee falls within the range posted above (for Continental U.S. based events), fees are subject to change. For current fee information or international event fees (which are generally 50-75% more than U.S based event fees), please contact us.
Top25 Speaker Voting

Matt Weinstein needs 4 vote(s) to make it into the Top 25 speakers on Speaking.com!
Speaker Booking Tip
"Tip: some speakers might provide one of their popular book titles as a free gift to your audience. "
For Event Planners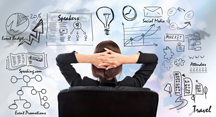 • Keynote Speaker Booking Toolkit.
• Booking a Celebrity Speaker.
• How to Find and Book the Right Speaker.
• Google+ Event Planning Forum.
• Tips for International Clients Booking U.S. Based Speakers.
Similar Speakers
Raspyni Brothers

Employing a surreal take on vaudevillian humor and combining it with extraordinary juggling skills, the Raspyni Brothers (Dan Holzman and Barry Friedman) offer one of…

Jeanne Robertson

As a 6' 2" high school basketball player, Jeanne Robertson averaged more than 30 points per game in her junior and senior years. She was…

Karyn Buxman

Karyn Buxman is an expert on finding humor in everyday things and occurrences. She teaches individuals on how they can use humor to achieve success…

Our speakers were absolutely outstanding and top class. Once again, thank you for making this happen for us. You have been outstanding and the best speakers bureau we have ever worked with!
Volkswagen
About SPEAKING.com
Established in 1994, we are exclusive agents for some of the world's leading experts, celebrities and professional speakers.
We offer event planners a fully staffed speaker logistics planning team, plus a personal SPEAKING.com Account Executive – a knowledgeable and trustworthy partner. We guarantee your satisfaction with your speaker and a smooth booking process.
Contact us today to book your favorite speaker.

"Your performance at my "All Managers Meeting" on June 20th really captured the audience. Your vivid yet realistic ideas on fun and recognition were definite eye openers. I have never witnessed any speaker get total audience participation as you have. You were without doubt, "just what the doctor ordered."
– IBM


"The feedback I received from the three hundred people in attendance was overwhelmingly positive. Your ability to leave the group with a message while having fun was inspiring. Your presentation indicated how important it is to incorporate fun into business. I am now a believer in the benefits!"
– AT&T


"Your comments underlined the basic themes of our conference – employee satisfaction, empowerment, and participation. You provided the motivation we needed, broke down barriers and was full of great ideas. Your talk was an upbeat way of delivering a great message."
– United States Post Office


"We are currently undergoing a rapid period of growth which at times is very stressful.Your presentation was just what was needed to help change our perspective and put some humor in our lives."
– 1st Nationwide Bank


"...The consensus of the feedback was extremely positive and many people have brought what they learned from you that day back into the workplace. Additionally, after you left we tackled some pretty controversial and difficult topics in our meeting. By giving you the first part of the meeting to loosen up the audience we clearly saw the return in the form of a very open dialogue and reduced tension. When we got to the Q&A section there was clearly no fear on the part of the participants in asking tough questions or sharing their deepest professional concerns. Thanks again for helping make this meeting such a big success and I look forward to working with you again in the future."
– Charles Schwab & Company


"I turn a bright shade of pink every time I think how close I came to NOT having you for our Motivational Speaker. You were incredible, great, fantastic, moving, persuasive, creative, charming, electrifying...yes, I could go on and on."
– National Assn. of College Stores


"Thank you!......thank you!......thank you! Your outstanding presentation, Putting Fun to Work, was a "big hit" at Duron′s Annual Sales Conference. What a super way to provide our 450 management/sales attendees with positive impact, company spirit, enthusiasm, and an opportunity to share valuable and meaningful experiences and ideas."
– Duron Paints


"Your incredible humor and ability to apply it to every day workplace stresses is indeed a gift. Thank you for sharing it with us and making us realize the benefits of putting fun to work!"
– Fleet Financial


Satisfied Clients Include:


AARP
American Building Maintenance Industries
American Society of Landscape Architects
American Society for Training & Development
AT&T
Automotive Training Managers Council
Avis
Bank of America
Blue Cross/Blue Shield
Bones Society
Carborundum
Dunn & Bradstreet
Dupont
Eduquest
Fluke Corporation
Food Marketing Institute
Frame Technology
GTE

General Foods
Hallmark
Hughes Communications
IBM
Internal Revenue Service
International City Management Association
ITT Sheraton
Kaiser Permanente
Squibb Diagnostics
Sutter Health
Tandem Computers
Taubman Companies
Tennessee Valley Authority
U.S. Junior Chamber of Commerce
Voluntary Hospitals of America
Wherehouse Entertainment
Wilsons′ Suede & Leather
Young President′s Organization
Zenith Data Systems





Return to Top.
Dogs Don′t Bite when a Growl Will Do: What Your Dog Can Teach You about Living a Happy Life


Dogs know how to relax.
They forgive and forget.
And they scratch where it itches.
They really know how to live...


Every dog lover knows that man′s best friend is sincere and loyal and knows how to have fun-and that dogs are wonderful creatures who have no difficulty showing their love openly.

Dogs Don′t Bite When a Growl Will Do is an insightful, engaging, and witty guide to the collective wisdom of man′s constant companions-and illustrates the human benefits of becoming a little more canine. Author Biography: Matt Weinstein is the founder of Playfair Inc., an international management consulting company. Called "The Master of Playfulness" by People magazine, he has been honored by Successful Meetings Magazine as one of "21 Speakers for the 21st Century." He is the author of Managing to Have Fun.

Luke Barber is the Minnie Stevens Piper Professor of philosophy at Richmond College in Dallas, Texas, and the co-author with Matt Weinstein of Work Like Your Dog.
Gently Down the Stream: 4 Unforgettable Keys to Success


Row, row, row your boat, gently down the stream, Merrily, merrily, merrily, merrily, life is but a dream...
The popular round song now becomes the key to success, as it embodies the primary principles for job fulfillment: work hard, go with the flow, have fun, and create a personal vision. Reinforcing personal and professional values Weinstein (dubbed the "Master of Playfulness" by People) and Barber′s simple revolutionary program is already working wonders with organizations and individuals.

About the Author: Matt Weinstein is the founder of the management consulting company, Playfair, Inc., and a Successful Meetings magazine "21 Speakers for the 21st Century." He was inducted into the "Speakers Hall of Fame" by the National Speakers Association.

Luke Barber, a professor of philosophy at Kichland College in Dallas, TX, is the coauthor, with Matt Weinstein, of Dogs Don′t Bite When a Growl Will Do and Work Like Your Dog.
Breakthrough Team Building: Turning Work Into Play
All of us have learned the basic principles of team building the same way – through playing childhood games together with our friends. Then, when we are all grown up, we are asked to join a new kind of "team" – we get a job! In the workplace we are asked to be part of a team – but the only team building models we know are those we have haphazardly learned during childhood play.
Managing to Have Fun
This hands-on Keynote teaches the skills of "Managing To Have Fun." For the past thirty years Matt Weinstein's Playfair organization has been a laboratory for the development of "fun-centered" management skills that can have a profound effect on team building, employee retention, and corporate loyalty.
What Bernie Madoff Couldn't Steal From Me
Award-winning inspirational speaker Matt Weinstein was on vacation in Antarctica when he learned via satellite telephone that he had lost his entire life savings in the Bernie Madoff scandal. In this highly personal, interactive and entertaining program, Matt Weinstein recounts the inside story of the highly-secretive Madoff fund.

Matt Weinstein: How To Have More Fun In Your Life
Matt Weinstein talks about the importance of balancing life, work, and fun. "How many times have you heard someone say, 'Oh man I've been working like a dog and my boss is working me like a dog!' But the question is: you ever take a moment to notice how your dog does spend his day?" David elaborates. "Dogs don't seem to know the difference between work and play. Everything is new and fresh and like they're seeing it for the first time."
Matt asks a question that many in the workforce have probably thought about. "Wouldn't it be great if you could walk in to work first thing in the morning, and the people you work with would be that excited to see you?"
TEDx Talk