* Please note that while this speaker's specific speaking fee falls within the range posted above (for Continental U.S. based events), fees are subject to change. For current fee information or international event fees (which are generally 50-75% more than U.S based event fees), please contact us.
Top25 Speaker Voting

Marcia Wieder needs 5 vote(s) to make it into the Top 25 speakers on Speaking.com!
Speaker Booking Tip
"Tip: speakers bureaus can provide: speaker fee negotiation, insurance, smooth logistics and value add-ons such as extra sessions. "
For Event Planners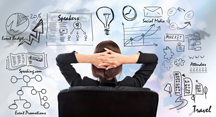 • Keynote Speaker Booking Toolkit.
• Booking a Celebrity Speaker.
• How to Find and Book the Right Speaker.
• Google+ Event Planning Forum.
• Tips for International Clients Booking U.S. Based Speakers.
Similar Speakers
Arlene Blum

Playing a leading role in more than 20 mountain expeditions across the globe, Arlene Blum has a series of firsts to her name: first American…

Craig Kielburger

Social entrepreneur, New York Times best-selling author, and syndicated columnist Craig Kielburger likes to give back to the world in as many ways as he…

Garrison Wynn

With talents that established him as a Fortune 500 leader and professional stand-up comedian, Garrison Wynn, CSP, fuses comic timing and research to deliver motivational…

Our Account Executive was a pleasure to work with to arrange our keynote presenter for the Sustainable Brands Sydney Conference. He was swift to respond and his communication was always clear. If I am looking for international speakers, I will think of SPEAKING.com in future.
Sustainable Brands
About SPEAKING.com
Established in 1994, we are exclusive agents for some of the world's leading experts, celebrities and professional speakers.
We offer event planners a fully staffed speaker logistics planning team, plus a personal SPEAKING.com Account Executive – a knowledgeable and trustworthy partner. We guarantee your satisfaction with your speaker and a smooth booking process.
Contact us today to book your favorite speaker.

"Marcia′s right! You have to be able to identify what you really love and what you really want, before you can get it."    
Oprah Winfrey

"Marcia Wieder not only inspires but actually shows you how to ignite your passion and use it to make your personal and professional dreams a reality."
John Gray, Men Are From Mars, Women Are From Venus

"Marcia lives with purposeful passion and her students get extraordinary results in a minimum amount of time."
Mark Victor Hansen, co-author of Chicken Soup for the Soul

"Of the over one hundred vendors that American Express uses for on-site training, your ratings rank you as our #1 trainer."
American Express

"Your appearance before our group was extremely informative, funny and topical. Our members found your discussion as terrific as we hoped! In fact, you left them begging for more."
Meeting Professionals International

"You had a tough audience. The Senior Sales Round Table is composed of high achieving tenured Sales Reps who have attended every kind of sales training and motivational program there is. You won them over. Thanks for making this the best program of the year."
National Association for Professional Saleswomen

"Your presentation left us energized and inspired. The steps you took us through really made it clear that we could realize our vision with little effort."
AT&T

"Your enthusiasm was infectious and the feedback from my group was astounding. The real world advice and project planning you shared allowed us to do some realistic planning on our big dreams."
Wells Fargo Bank

"You helped energize a talented group of people who have committed themselves to a dream. A dream that not one of them would have thought possible at the outset of the meeting. You unleashed the power of our team."
Pacific Bell

"Everything they said about you is true - you are a dynamo in front of a group. Your energy and enthusiasm demonstrate your strong belief and commitment to your subject."
USA Today/Gannett

"We feel the insights you provided as our luncheon speaker were invaluable. Your energy, enthusiasm and passion are contagious."
California Foundation for Medical Care

"As the team leader, I am especially grateful for your work because it aids my efforts to get my team members ′fired up′ about themselves and their contributions. Thanks for sharing your passion with us."
Charles Schwab & Co.

"Besides being dynamic, motivating and entertaining, you clearly demonstrated what passion is all about. You made a difference in our lives and it was a pleasure to work with you."
St. Joseph′s Medical Center

"Our franchise owners are an independent, strong-minded bunch who think that ′professional speakers′ know little about a small business. They now have met someone who was able to convey thoughts and ideas that have meaning to them."
California Closets

"We were invigorated and challenged. You were one of the most inspiring resources we have had. You earned such high praise from a Chapter membership consisting of fifty Presidents and CEO′s and California′s Secretary of State."
Young Presidents′ Organization
Making Your Dreams Come True: Find Your Passion with America′s Dream Coach


Imagine living the live you've always dreamed about—the career, the relationship, and even simply that vacation you keep putting off. In Making Your Dreams Come True, Marcia Wieder teaches you a concrete formula to overcome whatever is standing between you and your dream—mostly your own self-limiting beliefs—and to rediscover the passion that may have been hidden for years.

As a dream coach and entrepreneur, Marcia Wieder knows what she's talking about. In 1993, she left her successful East Coast media business and moved to San Francisco, the city of her dreams. Six years later, with a thriving international business as a motivational speaker, she's a shining example of what is possible when you follow that inner passion.

With Marcia as your personal coach, you too will learn step-by-step how to define and manifest your dreams. But according to Marcia, you must first examine your attitudes and beliefs to see whether or not they empower or impede you. Learning how to get your own beliefs on your side is just one of the specific strategies of her plan. Throughout the book, Marcia also provides a wealth of helpful advice—from how to look at your life from a genuinely fresh perspective to designing an environment both physically and emotionally that will support your dream. You will also discover the "Passion Pyramid," a useful tool that reveals how passion helps you accomplish your dreams more quickly.

Filled with stories of real people, practical exercises, and a personal workbook for you, Making Your Dreams Come True delivers on its promise: When you've finished, you will know how to make your dreams come true—any time you choose.
Dreaming is Serious Business
Great business books and experts offer new thoughts, tactics, metrics and tools for better communication, leadership, employee engagement and strategic planning. But they've missed an essential component for helping businesses earn bigger profits and spark expansion, while having a positive impact on the world: fostering a truly engaged team at the deepest level. Beyond traditional skill building there is something else that substantially contributes to the bottom line...how to dream big while aligning employees dreams with the organization′s mission.
Dreaming is serious business and the driving force for transformation, innovation and new opportunities. Without vision companies fail. The greatest companies with the most inspiring stories and highest profitability share one critical and often over looked quality: they dream big! Their ability to articulate and implement that vision inspires everyone. Individuals join a company because they are inspired by a vision, product, service or leader. Employees stay when they clearly see how their unique gifts, personal dreams and talents can contribute to the team's vision in a way that has them feeling appreciated and acknowledged.
Hear why companies with vision are more innovative, profitable and retain great people.
Use a method to engage, inspire and achieve greater productivity from every member of your team.
See how dreaming can substantially improve your business, culture and the world.
Learn a proven "doubt removal" system for overcoming doubt and limiting beliefs.
Visionary Leadership: Inspire Your Team
There is a new paradigm for powerful leaders which involves synchronizing compassion, effectiveness, thoughtfulness and success. Results-oriented achievers themselves, visionary leaders are rapidly making inroads into new markets, as well as innovating and adapting to unparalleled economic changes. Leaders understand how to dream big. Yet the most successful visionaries are those who have learned how to share a vision that inspires others to join them, and who continue to refine their abilities to inspire their team to take actions that are critical for team success.
Does your team or group need a call to action, or methods to clarify and define your mission? Clarity is necessary to properly implement each organization′s mission. Just as important is the courage to exceed self-limiting expectations. This program teaches participants how to lead with vision, and to become comfortable with uncertainty, even during unique, fast-changing times. Clarify your group′s mission, vision, calling and dreams while enhancing your role as a creative force, and your company′s role as a coveted employer.
Learn how to take the proven action steps that are vital components of both your personal and team successes. Choose Marcia Wieder to teach your leaders, and those that aspire to lead, how to enhance their abilities to lead with inspiration and purpose.
Create Your Dream Life: On Your Way in Just One Day
Known as "The Passion Expert", and discovered and viewed by millions of Oprah fans, Marcia Wieder based her bestselling book, Making Your Dreams Come True, on her passion to teach others how to dream big and to fulfill those dreams. Uncover the secrets to Marcia′s no-nonsense approach to achieving your greatest dreams.
Whether your dream is personal or professional, Marcia′s proven techniques and mindsets will teach you critical steps and shortcuts for immediate results and rapid success. In addition, you′ll learn how to break through barriers and remove limiting beliefs. New doors will open as you apply Marcia′s proven and concrete formula to attain your dreams, increase confidence and overcome the factors, both external and internal, that hold you back.
Everyone attending learns how to develop or revive a passion or dream and leaves with an actionable template to complete the positive and healthy steps necessary for success.
Igniting Productivity and Employee Engagement
Marcia Wieder teaches organizations how to use passion as a tool to immediately increase bottom line results. Marcia reveals her proven methods and instructs teams to discover and connect their passion. Go beyond goal setting, and experience Marcia while she reignites passion and inspires success, even during difficult or challenging times.
When the workplace is a safe place for employees to share their greatest dreams and feel the support of their organization, productivity is exponentially increased. Employees find that they have more energy, vitality and an enthusiasm that permeates all facets of their lives and careers.
Essentially, when we understand that our dreams and goals are important, we can bring our greatest talents to our workplace, and inspire others with our renewed, often contagious, passion. A workplace that allows its teams, at all levels, to share their personal and professional dreams, is an empowering environment, where dreams are integrated and aligned. Marcia Wieder′s visionary systems and processes maximize employee engagement, effectively skyrocketing both retention and productivity.
Tapping Into Innovation & Creativity
Big dreamers that seek to turn their dreams into realities must model intention, integrity and the leadership traits essential for thinking outside the proverbial box.
The most successful organizations depend upon their key leaders who must also inspire others to lead. Learning how to Dream Big and to activate that vision are the driving forces for the transformation which will set you and your team apart. Learn breakthrough strategies for achieving greater victories while tapping into creative solutions for handling setbacks.
Discover Marcia Wieder′s proven and potent process of coaching others to find their ultimate clarity. Participants learn to integrate their renewed sense of strength and purpose into their homes and offices. This presentation will ensure that you and your team take action to claim all available possibilities and opportunities, while implementing new ideas, or dreams.
With Marcia Wieder′s techniques you will learn to:

Move past limiting beliefs and learn how to get "un-stuck"
Accomplish results faster on any goal or project
Achieve greater success and have fun simultaneously
Kindle hope, drive innovation, and inspire success
TEDx Talk
Dreaming is serious business for Marcia Wieder. "The single most important dream," Marcia says, "has everything to do with the business you're in."
"Dreaming is a whole-brained process: visionary and creative, practical and strategic. We need both." "The dream movement is not just about any old step. There's a very specific and critical step we need to take. Most of us stand with one foot firmly planted in realities and the other foot firmly planted in our doubt."
Speaking Demo Video