More people have ventured into outer space than have been to where the Titanic rests two and a half miles down on the ocean floor. Lowell Lytle has been one of the privilaged few who has seen Titanic first hand.

Lowell Lytle has played the part of Captain Smith at Titanic events all over the globe and gives one of the most fascinating, informative, inspirational and humorous lectures on Titanic guaranteed to entertain everyone who has ever wondered what it is like to actually visit the worlds most famous ship.

In 1998 a new Titanic Exhibit in Orlando was created and someone was needed to play the part of Captain E.J. Smith. Lowell Lytle of Pinellas Park, Florida fit the physical description perfectly and having been an actor all his life, Lowell had that rare ability to convey the authority and stature of just such an important figure. In addition Lowell had actually built two sailing ships. A reproduction of the Santa Maria and a lavishly decorated reproducion of a 16th century galleon. Better qualifications to play the part of Captain Smith of the Titanic were not to be found anywhere.

Since that time Mr. Lytle has become know around the country and world as "Captain Smith" lecturing at numerous Titanic exhibits from Chicago to California with extended tours at the Titanic exhibit in Branson, Missouri. In China, his presence towered above everyone as he introduced the Titanic exhibit there in 2002 for RMS Titanic, Inc.

Lowell has become so familiar with the stories of Titanic that he is now considered by many to be more than just an entertainer at such events. Lowell seems to become Captain Smith as he imparts humor, emotion, inspiration, and history into his every lecture.

In 2000 Lowell was invited as part of a Titanic expedition to go down the 2½ miles to the ocean floor,where he spent eleven hours in a Russian deep sea submersible viewing the historic ship and its debris field.

His experience and lectures give the audience a feeling of what it is like to be one of the very few people on the entire planet to have actually seen the Titanic. As Lowell says, "You cannot view the Titanic for that many hours with out being emotionally effected." His well planned and thoughful talks bring his personal experiences to the public in a way that no one else has yet achieved.
Lowell Lytle Speaker Testimonials
What People Are Saying About This Entertaining Program...

"It made me feel like I was there."
Eleanor Luke, Seminole, Fl

"An excellent presentation."
Capt. Gib Bradley

"He evoked the charm and character of the real Captain. Absolutely spellbinding speaker who know how to hold an audience."
Brad Larson, Director, Oshkosh Public Museum, Oshkosh, WI

"Superb. It was almost like being on the ship in its' glory."
Paul Poeschl, Program Coordinator, Oshkosh Public Museum, Oshkosh Public Museum, Oshkosh, WI

"Fantastic! They're still talking about it."
Brad J. Nuccio, Vice President Marketing & Communications, Saint Louis Science Center

"Entertaining and informative. Great job!"
Darrel Fisterman, Miami, OK

"What you had to say actually gave me goosebumps and brought tears to my eyes. Thank you so much."
Gaelynn Varney-Denver Colorado

"I have seen actors playing Wil Rogers, Mark Twain, etc. and Capt E.J.Smith (Lowell Lytle) and you are the best yet."
Leon V. Mason-Boulder, Colorado
* Please note that while this speaker's specific speaking fee falls within the range posted above (for Continental U.S. based events), fees are subject to change. For current fee information or international event fees (which are generally 50-75% more than U.S based event fees), please contact us.
Top25 Speaker Voting

Lowell Lytle needs 2 vote(s) to make it into the Top 25 speakers on Speaking.com!
Speaker Booking Tip
"Tip: some speakers might provide one of their popular book titles as a free gift to your audience. "
For Event Planners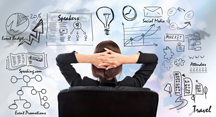 • Keynote Speaker Booking Toolkit.
• How to Find and Book the Right Speaker.
• Google+ Event Planning Forum.
• Tips for Booking International Speakers.
Similar Speakers
Ross Watson

When Ross Watson talks about taking risks, teamwork, and personal dignity, he truly speaks from experience. An outdoor enthusiast for over 20 years, Ross was the first blind climber to attempt North America's highest mountain, 20,320 foot Mount McKinley, in Alaska, in 1990. After 21 days on the mountain and only 6 hours from the summit, a severe storm on the upper reaches of the mountain forced Ross, and all…

Acrobazia

Add a spectacular performance to your next event! Acrobazia is comprised of Christian Paquet and Jean-Francois Martel. Former artists of Cirque du Soleil, this famous balancing duo have 20 years of experience in show business. Acrobazia's act is a unique nine-minute display of balancing moves that defy strength and gravity. Choreographed to an original musical score, their graceful movements blend together to create seemingly impossible poses. Traveling all around the…

Tim Wilkins

As much a classic stand-up comedian as he is an actor, talk show host, TV chef, and all around swell guy, Tim Wilkins is definitely someone with a career to keep an eye on! Originally from Southern California, Tim's non-comedic resume is as interesting, and colorful, as the one that landed him on the various radio, television, and live stages around the world. From his time as a US Marine…
What People Are Saying About This Entertaining Program...

"It made me feel like I was there."
Eleanor Luke, Seminole, Fl

"An excellent presentation."
Capt. Gib Bradley

"He evoked the charm and character of the real Captain. Absolutely spellbinding speaker who know how to hold an audience."
Brad Larson, Director, Oshkosh Public Museum, Oshkosh, WI

"Superb. It was almost like being on the ship in its' glory."
Paul Poeschl, Program Coordinator, Oshkosh Public Museum, Oshkosh Public Museum, Oshkosh, WI

"Fantastic! They're still talking about it."
Brad J. Nuccio, Vice President Marketing & Communications, Saint Louis Science Center

"Entertaining and informative. Great job!"
Darrel Fisterman, Miami, OK

"What you had to say actually gave me goosebumps and brought tears to my eyes. Thank you so much."
Gaelynn Varney-Denver Colorado

"I have seen actors playing Wil Rogers, Mark Twain, etc. and Capt E.J.Smith (Lowell Lytle) and you are the best yet."
Leon V. Mason-Boulder, Colorado