* Please note that while this speaker's specific speaking fee falls within the range posted above (for Continental U.S. based events), fees are subject to change. For current fee information or international event fees (which are generally 50-75% more than U.S based event fees), please contact us.
Top25 Speaker Voting

Les Brown needs 2 vote(s) to make it into the Top 25 speakers on Speaking.com!
Speaker Booking Tip
"Tip: speakers bureaus provide added value that you cannot get by booking speakers directly. "
For Event Planners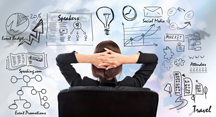 • Keynote Speaker Booking Toolkit.
• How to Find and Book the Right Speaker.
• Google+ Event Planning Forum.
• Tips for Booking International Speakers.
Similar Speakers
J.R. Martinez

J. R. Martinez has been inspiring, motivating and empowering his audiences with his amazing story of recovery since sustaining severe burns on 34% of his body when serving in Iraq as an infantryman. His career as a motivational speaker began when a nurse asked him to speak to another patient who was having difficulty coping with his injuries; J.R. spoke to him for forty-five minutes and at the end of…

Ed Viesturs

Ed Viesturs is America's leading high-altitude mountaineer, and has climbed many of the world's most challenging summits. In May of 2004, Ed Viesturs became one of only two non-Sherpa to summit Mount Everest for the sixth time. He is the only American and one of only five people to climb the six highest peaks in the world without supplemental oxygen. Ed Viesturs is currently on a quest to climb the…

Jonathan Katz

Author, producer, actor, comedian and musician, Jonathan Katz is one of the entertainment industry′s most original and versatile creative personalities. He co-created and starred in the hit pop culture animated series "Dr. Katz: Professional Therapist," which aired on Comedy Central for six seasons, a show that has been credited with branding that network as the home for sophisticated, smartly stupid humor. For his work on the series Katz received Comedy…
"Your motivating meeting really hit home with our attendees. I know we have "hungry" F&I managers across the country inspired to strive toward new levels of achievement."
Michael P. Zewalk, Director
GENERAL MOTORS ACCEPTANCE CORPORATION

..."A true motivator and the best speaker our company has presented to our agency force. We wanted to break new records and set new heights in our sales and that's exactly what Les Brown brought into our agency force!"
Gerald Battle, Agency Manager
ALLSTATE INSURANCE

..."You have my heartfelt appreciation. I now believe that - it's possible!"
Charles E. Panoff
MASS MUTUAL INSURANCE COMPANY

..."Your ability to weave our corporate goals into your presentation helped our Mobil dealers and distributors relate, comprehend, and enroll in our vision to be the number one company in the petroleum industry."
Michael D. Damitz, Project Manager
MOBIL OIL CORPORATION

..."I can't tell you how much it means to us to have someone like yourself speak at our seminar. You truly exemplify the meaning of SUCCESS!"
Peter Lowe, President and Chief Executive Officer
PETER LOWE INTERNATIONAL

..."It is amazing what changes occur when members of our system have the insight of someone who has truly 'lived his dreams and still knows how to practice what he preaches."
Laura Bernstein, Director of Public Relations
SCHLOTZSKY'S DELI

..."Everyone at our conference was affected! Your captivating personality and approach grabbed all of us in the room, and you didn't let us go! You made us laugh and cry with your touching personal stories. You spoke to our topic "People Advantage" with eagerness and enthusiasm. A member of our senior management (who has been exposed to over 25 speakers in his career) announced to our entire group, that you were the best speaker he has ever heard!"
Karen Marryshow,
PHILLIP MORRIS

..."I thought you might be interested in the results of a random survey we conducted of 166 of the 1,200 people who attended the three conferences. Out of a possible score of five (meaning excellent), your presentation received a 4.21, the highest of all our speakers. Thirty of those responding said your talk was the single best part of the conference for them."
Jeff Smith,
NORTHWEST AIRLINES

..."What a terrific program! I heard such great comments from my colleagues that viewed and others around the country. We had over 100 downlinks (satellite) as you know, and the audiences were large. The Fairfax County government for example, had 200 of its employees and family in the room. Your message got distributed to a group of very enthusiastic people."
Kandace Laass,
U.S. CHAMBER OF COMMERCE
Live Your Dreams

Brown, an up-and-coming motivational speaker, a.k.a. The Motivator, here offers his personal growth message in print. Once labeled educationally mentally retarded, he has been a sanitation worker, disk jockey, activist, state legislator, and night club emcee. Through his "Nine Principles of Life Enrichment," he proposes that anyone can succeed by stoking the fires of hunger for a dream. Brown′s belief in our responsibility for our own success at times suggests a Pygmalion complex. Some of what Brown says can be found in a slightly different arrangement in Stephen Covey′s 7 Habits of Highly Successful People (LJ 3/15/90), Richard Gillett′s Change Your Mind, Change Your World (LJ 7/92), and Gilbert Brim′s Ambition (LJ 2/15/92). Having participated in four PBS specials, Brown may be familiar to many patrons. Public libraries should have this title in their self-help sections.

Order Here


It′s Not Over Until You Win
In It′s Not Over Until You Win, Brown offers a powerful and inspirational plan to help people overcome any obstacle in their lives and to attain whatever they want. Illustrated with thought-provoking examples and exercises, this book enables readers to determine and live by a set of values, experiment with failure as a formula for success, take life beyond set limits, and more.
Order Here





No matter whether Les Brown is speaking to a group of high school students or corporate executives, his effect on the audience is the same. "People cannot come and hear me and walk away the same. They cannot go back to the same old safe, unmotivated, don't care person anymore," he claims. His high energy message is rooted largely in personal experience and tells people how to shed mediocrity and live up to their potential greatness.
A former state legislator and television show host, Brown is author of the highly acclaimed book Live your Dreams, and President of his own speaking and training firm, Les Brown Enterprises, Inc. In 1992, he was selected as one of the year's Top Five Outstanding Speakers by members of Toastmasters International. This year he will be honored at the International Convention with our organization's most prestigious award for excellence in the field of communication and leadership: The Golden Gavel.
Brown epitomizes the image of a self-made man. Born into poverty and abandoned by his parents when he was just six weeks old, his life has been the quintessential tale of struggle and overcoming adversity to reach self-actualization. From his youth, Brown was told that he would not amount to anything. Teachers mistakenly labeled him a "slow learner," leaving him with low self-esteem and a determination to prove them wrong. Brown knew it was not his own talent and intelligence that was missing, but rather the ability of those around hi to recognize and draw out those qualities. Thus, he has dedicated himself to helping others recognize their potential and reach higher levels of achievement.
"My mission is to get a message out that will help people become uncomfortable with their mediocrity. A lot of people are content with their discontent. I want to be the catalyst that enables them to see themselves having more and achieving more."
Here are some of Les Brown's tips for your fullest potential:
"You've Got To Be Hungry"
Brown says the main force behind his own success was his hunger to learn and passion to push himself. "If you want to make it in life, you've got to be fearless and unstoppable. You've got to make up your mind that nobody is going to stop you."
"Act The Way You Want To Be And Soon You'll Be The Way You Act"
Set a goal and believe that goal is possible. Brown says the key is to work on developing yourself — to develop a personal vision. Early in his career, Brown's dream was to be a disc jockey. So he began listening to the radio religiously, practicing techniques and mimicking announcers. Soon he got a job as a janitor in a radio station in Columbus, Ohio, and worked his way up to become a deejay and eventually a broadcast manager and commentator. "You've go to start thinking of yourself in the future and see yourself there," Brown insists.
"Practice Doesn't Make Perfect It Makes Improvement"
"We'll never hit a state of perfection, but we're always practicing improvement," Brown says.
"Develop A Larger Vision Of Yourself"
Brown reminds his audiences that they have abilities, talents and strengths they haven't even begun to reach for — and if they don't they'll live to regret it. "We have always had leaders who say, 'I will do this for you.'" he explains. "What we have not done is turn people on to themselves, turn people on to the unlimited power they have within themselves."
LES BROWN SUPER MOTIVATION: SEMINAR OF THE CENTURY
Les Brown: Unwrap Your Infinite Greatness
Les Brown: Discover the Entrepreneurial Mindset