Top25 Speaker Voting

Kevin Surace needs 2 vote(s) to make it into the Top 25 speakers on Speaking.com!
Speaker Booking Tip
"Tip: speakers bureaus can provide: speaker fee negotiation, insurance, smooth logistics and value add-ons such as extra sessions. "
For Event Planners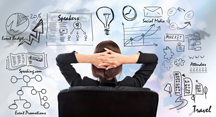 • Keynote Speaker Booking Toolkit.
• Booking a Celebrity Speaker.
• How to Find and Book the Right Speaker.
• Google+ Event Planning Forum.
• Tips for International Clients Booking U.S. Based Speakers.
Similar Speakers
David Nour

Growth strategist David Nour is the creator of the groundbreaking concept, Relationship Economics®, the art and science of strategically investing in people to meet goals…

Anil Gupta

Widely recognized as a leading expert on entrepreneurship strategy and globalization, Anil Gupta holds the Michael Dingman Chair in Global Strategy and Entrepreneurship at the…

Blake Masters

Blake Masters inspires entrepreneurs and Millennials to take on the world's problems rather than simply accepting them. He has co-authored the book Zero to One…

Everyone at your speakers agency were professional and helpful throughout the process, making it easy to book, communicate, and prepare for our event.
Hewlett Packard
About SPEAKING.com
Established in 1994, we are exclusive agents for some of the world's leading experts, celebrities and professional speakers.
We offer event planners a fully staffed speaker logistics planning team, plus a personal SPEAKING.com Account Executive – a knowledgeable and trustworthy partner. We guarantee your satisfaction with your speaker and a smooth booking process.
Contact us today to book your favorite speaker.

Be an Entrepreneur
What it takes to be that person, in large or small companies. And bring the energy and passion of entrepreneurs to your entire team.

Disruptive Innovation
Don't just innovate, DISRUPT. How your team can overcome fear and shame, and disrupt any market.

The Coming Age of Robotics
How will your team cope with the coming onslaught of AI and robotics. And how can you use it to your advantage!

Sustainability and Climate Change
Why it matters. What you can do today.

High Power Sales Workshop
The 5 steps that you will go through…and how to get through them faster than ever and close more deals.

Custom Team Motivation
Motivate that unmotivated or lost team. Within 1 day, your team members will find new passion, and run with more excitement than ever before.
Kevin Surace: TEDx Talk
Technology entrepreneur Kevin Surace asks: how will people define themselves once robots render a human workforce obsolete? Going back to 1961 - the first time a robot took over a person's job - Kevin outlines the technological advancements and attitude shifts that are turning this issue into an increasingly real possibility. "The tipping point isn't near," he clarifies. "It's actually here."
Showcasing a $25,000 robot that can do the work of 12,000 people and double its capacity and knowledge in a single annual software upgrade, Kevin proposes that as technology continues to advance all human jobs will gradually disappear within the next 50 years. He invites the audience to see this shift as an opportunity to free themselves from the "bondage" of work. "The true business of people should be to go back to school and think about whatever it was they were thinking about before somebody came along and told them that they had to earn a living," Kevin states.
Kevin Surace: Keynote, Building a Clean Energy Company
Kevin Surace: TED Talk, Eco-friendly Drywall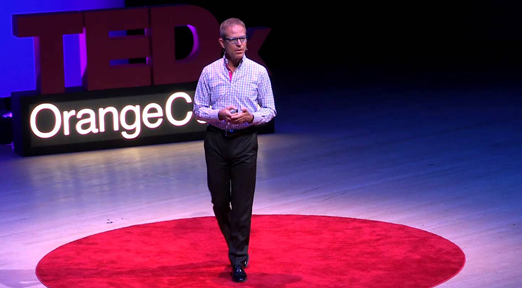 Kevin Surace is a well known Silicon Valley entrepreneur, disruptive innovator and innovation keynote speaker, who had been awarded Inc Magazine's Entrepreneur of the Year, listed as one of the top 15 innovators of this decade by CNBC, awarded "Tech Pioneer" by World Economic Forum – Davos, nominated as "Innovator of the Year" by PlanetForward ... more