* Please note that while this speaker's specific speaking fee falls within the range posted above (for Continental U.S. based events), fees are subject to change. For current fee information or international event fees (which are generally 50-75% more than U.S based event fees), please contact us.
Top25 Speaker Voting

Joe Tye needs 5 vote(s) to make it into the Top 25 speakers on Speaking.com!
Speaker Booking Tip
"Tip: speakers bureaus can provide: speaker fee negotiation, insurance, smooth logistics and value add-ons such as extra sessions. "
For Event Planners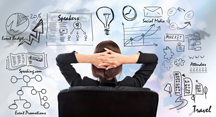 • Keynote Speaker Booking Toolkit.
• Booking a Celebrity Speaker.
• How to Find and Book the Right Speaker.
• Google+ Event Planning Forum.
• Tips for International Clients Booking U.S. Based Speakers.
Similar Speakers
Teri Yanovitch

Along with 85 percent of business leaders today, Teri Yanovitch thinks quality customer service is how your business can set itself apart. Through her enthusiastic,…

Nick Arnette

With a unique blend of motivation and humor, Nick Arnette has a perfect blend of speaking style and message; using his trademark comedy, he shows…

Jake Poore

Healthcare customer service expert Jake Poore spends most of his time in the trenches of hospitals. Equipped with a first-hand understanding of the demands and…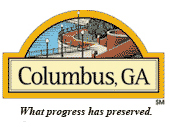 I so appreciated my representative for his responsiveness and for the ease with which I could communicate with him. This was my first time having to secure the talent for our program myself, and I could not have asked for a better experience with your speakers agency.
Mayor's Commission on Unity, Diversity and Prosperity for Columbus, GA
About SPEAKING.com
Established in 1994, we are exclusive agents for some of the world's leading experts, celebrities and professional speakers.
We offer event planners a fully staffed speaker logistics planning team, plus a personal SPEAKING.com Account Executive – a knowledgeable and trustworthy partner. We guarantee your satisfaction with your speaker and a smooth booking process.
Contact us today to book your favorite speaker.

"The Twelve Core Action Values… has been one of the factors earning Griffin a place on Fortune magazine's roster of America's 100 best companies to work for each of the past five years. But more important in my view has been the influence that our commitment to The Twelve Core Action Values has had on individual employees. I've heard from many of our people who, as a result of this training, have made impressive personal changes."
Patrick Charmel, President and CEO, Griffin Hospital and The Planetree Alliance
"I hire many speakers and Joe is one of the most dynamic speakers I've ever had at our Million Miles of Motivation conferences. His content and delivery are the best I have ever seen. Joe is so good that we booked him for an unprecedented third appearance."
Rob Wilson, President, A Million Miles of Motivation
"The comments I heard from your presentation were outstanding! I have never before been approached by so many of our members congratulating me on choosing such an invigorating and professional speaker."
Laura Rainey, Executive Director, Professional Women′s Network
"After the first session, word spread like wildfire throughout the hospital.  Although attendance was voluntary, more than 90-percent of staff on duty that day participated."
Todd Linden, President and CEO, Grinnell Regional Medical Center
"The Twelve Core Action Values are right on the money for the critical needs of both our retailers and our corporate staff!"
Bill Lennon, Regional Manager, Saturn Car Company
"… right on the money for what our people needed to hear.  It was inspiring, motivating and uplifting... Obviously you did your homework on American Express."
Duane Richardson, Managing Director, American Express Financial Advisers
"Thank you so much for agreeing to talk to our sales staff.  After I got back to my office, you would have thought I doubled their commission...  You are a master of your craft."
Thomas J. Bender, Vice President, Coldwell Banker Anderson
"I saw your evals today from AAA (Anesthesia Administration Assembly) and you did great!  You had 4.85 on delivery and 4.86 on content.  That is on a scale of 1 to 5 with 5 being the highest.I very rarely see a speaker score that high---and AAA is a pretty tough crowd to please!"
Adrienne Bien, Vice President, Medical Group Management Assn.
"Your series of presentations at Flagstaff Medical Center touched many lives.  I′ve heard from many others how your presentation gave them advice and skills they can immediately apply to their life and work."
Cristine Leadbitter, TEAM Leader, Flagstaff Medical Center
All Hands on Deck: 8 Essential Lessons for Building a Culture of Ownership
In the stormy seas of today′s world economy, organizations need all hands on deck

In the stormy seas of today′s world economy, organizations need people to own their work, not just rent a spot on the organization chart. All Hands on Deck is a fun-to-read story that is both a business strategy book about creating competitive advantage through corporate culture, and a personal development book that will inspire readers to be more committed and engaged with their work and their organizations. Drawing upon the wisdom of some of the greatest and most beloved business leaders of the 20th century, this essential guide:

Creates a virtual roadmap for building a culture of ownership where so workers are inspired to think and act like partners in the enterprise, and not just hired hands
Shares practical and proven strategies for earning employee buy-in and commitment to the values, vision, and purpose of the organization
Features the real-world wisdom of some of the most successful and beloved business leaders of the 20th century, including Walt Disney, Ray Kroc, Mary Kay Ash, Bill Hewlett, and Dave Packard

A stirring resource for today′s business environment, All Hands on Deck shares the tools you need to create an organization that competes and succeeds in today′s turbulent world, and the inspiration that your people need to put those tools to work.
Order Here





The Florence Prescription
(for hospitals and healthcare)
Joe presents practical and proven strategies for earning staff loyalty and ownership, including eight essential characteristics of a culture of ownership – commitment, engagement, passion, initiative, stewardship, belonging, fellowship and pride (which also happen to be essential ingredients for personal success and happiness), gained from over a dozen years of experience with Values Coach clients across North America.
All Hands on Deck: 8 Essential Lesson for Building a Culture of Ownership
No one ever changes the oil in a rental car. Why? Because they don′t own it. Why invest in something that you don′t own? What about your staff or those you lead? Do they own their work, or are they just renting space on the organization chart? The truth is, you can′t hold people "accountable" for the things that really matter. Caring, pride, loyalty, fellowship, and passion all come from a spirit of partnership that is created by a culture of ownership. Joe Tye will show you why having a culture of ownership is the only sustainable source of competitive advantage. All Hands on Deck also provides a roadmap of action steps that you can take to build that culture of ownership on a foundation of value.
The Invisible Architecture of Your Organization
Most leaders give extravagant attention to the design of the physical facilities, but it's the "invisible architecture" that creates lasting impressions on both patients and staff. Employing the metaphor of architectural design, this presentation shares strategies for designing and building the invisible structure of core values, corporate culture, and workplace environment to create a sustainable source of competitive advantage, foster employee ownership, and earn long-term loyalty.
The Four Dimensions of Values-Based Leadership
The four most important duties of every leader are fostering character strength, creating high expectations, promoting a spirit of fellowship, and earning commitment to the quest. This presentation features proven strategies for promoting a culture of values-based leadership (including ideas from the book Take the Stairs, which Joe co-authored with Roger Looyenga, CEO of a Fortune 500 company that is a longstanding Values Coach client).
Honey & Glue: Recruiting and Retaining the Best People
The most serious challenge facing every organization in the years to come will be finding and keeping great people. You attract people with the "honey" of pay and benefits, opportunities for advancement, working conditions, etc. but you retain them with the "glue" of such intangibles as purpose, pride, trust, and fellowship. This presentation shares values-based recruiting and retention strategies for a "sticky" organization.
The Pickle Challenge
Do you have people in your organization whose negative attitudes make them look like they were born with dill pickles stuck in their mouths? The Pickle Challenge, and companion Pickle Pledge, is a fun and effective approach for creating organization-wide commitment to eradicating toxic emotional negativity the way we once eradicated toxic cigarette smoke.
Staying on Top When the World is Upside Down
It′s official – our world has turned upside down. Millions of people have lost jobs, lost savings and lost serenity – and everyone else is worried about losing those things. Joe wrote the book Staying on Top When the World′s Upside Down in 1996, but the message – which has been totally updated – is more necessary today than ever before. Packed with practical suggestions for staying on top of your time, money, career and life – and richly illustrated with real world examples.

Demo Video
In his presentation to Select Medical, Joe discusses what he calls the "Invisible Architecture" of organizations. He opens by telling the story of a medical center that he challenged to "reach out beyond the walls of the hospital." He says they "adopted the local homeless shelter," which was in dire need of toilet paper donations. "So they launched 'Operation Wipeout,'" he says.
He uses an example from the film, Cool Hand Luke, in which Luke encourages a group of prisoners to work much faster and complete their job two hours ahead of time. The result is that they have two hours to relax and do nothing before they are taken back to the prison. "The work did not change, did it?" Joe asks. "In fact, the work got harder… What changed? Their attitude about the work." He then asks the audience, "What would happen to the healthcare crisis in America if 4 ½ million people made that transition from, 'it's just a job' to 'I love what I'm doing?'"