Two-time Academy Award-winning actress, Jodie Foster delivers a sense of passion, intensity, and realism to every role she takes. Considered to be one of the most talented and intelligent actors alive, her career in Hollywood spans almost 50 years, having made her on-screen debut at age two.
At age thirteen after a series of child roles in commercials and television, Jodie received universal praise for her mature portrayal of a young prostitute in the movie Taxi Driver. An excellent student, she took a break from acting to attend Yale University, where she studied literature. Upon graduating she returned to Hollywood with her first Academy-award winning performance as a rape victim in The Accused. Her second Academy-award winning and perhaps most iconic performance came in the 1991 psychological thriller The Silence of the Lambs, in which she turned protagonist Clarice Sterling into one of the strongest and most memorable heroines in cinematic history.
While Jodie has continued to please audiences with leading roles in successful movies such as Contact, Nell, and Elysium, she is fulfilling her life long dreams of producing and directing. She was most recently nominated for two DGA Awards for "Outstanding Directorial Achievement in Comedy Series" for Netflix's Orange Is the New Black and "Outstanding Directorial Achievement in Dramatic Series" for House of Cards. Currently she is directing George Clooney and Julie Roberts in the suspenseful film Money Monster in which a man takes a Wall Street guru hostage on his own show in order to regain money the captor lost after following the program's stock tips.
Full Profile
One of the most respected and highest-paid actresses in Hollywood, Jodie Foster received two Oscars before she was thirty years of age. She received her first Academy Award for her part as Sarah Tobias in The Accused (1988) and the second one for her performance as Clarice Starling in The Silence of the Lambs (1991). Since then she has become one of Hollywood′s top stars, appearing in such hits as Contact (1997), Panic Room (2002), Flightplan (2005) and Inside Man (2006).
After starting her career at age 2 in a TV commercial and appearing on television, Jodie was offered the role of Iris in the movie Taxi Driver (1976) in 1975 at age 12, after Melanie Griffith turned it down. This role, for which she received an Academy Award nomination in the "Best Supporting Actress" category, marked a breakthrough in her career. The performance earned her an Oscar nomination, and she went on to have a very successful career in her early teens with roles in more Disney films, most notably the classics Freaky Friday (1976) and Candleshoe (1977). The last film Jodie made during this era was the coming-of-age drama Foxes (1980), before enrolling at Yale University when she was 17. Tragedy struck Jodie during her Freshman year when a mentally unstable, obsessed fan name John Hinckley shot President Ronald Reagan to impress her.
Jodie graduated Yale in 1985 with a degree in literature. Her main priority was now to become a successful adult actress. After a few forgettable films, Jodie was cast as a rape victim in The Accused (1988), for which she won her first Academy Award and Golden Globe for "Best Actress." Even though she had won an Oscar, Jodie had not yet established herself as a star and fought hard for her next movie role. She starred as FBI trainee Clarice Starling, a young woman who is assigned to hunt down a serial killer in the horror film The Silence of the Lambs (1991). The film was a blockbuster hit, winning Jodie her second Academy Award for "Best Actress" and establishing her as an international star at the age of 28.
With the wealth and fame to do anything she wanted, Jodie turned to directing. She made her directorial debut with Little Man Tate (1991) followed by Home for the Holidays (1995). 1994 proved to be a huge triumph for Jodie′s acting career. She played a sexy con artist in the hugely successful western spoof Maverick (1994) with Mel Gibson. She also played title role in Nell (1994) alongside Liam Neeson and Natasha Richardson. For her compelling performance as a wild woman from the woods who speaks an invented language and must return to civilization, Jodie was nominated for her fourth Academy Award and won a Screen Actors Guild Award.
Jodie Foster Speaker Videos
Jodie Foster at the 2015 Athena Film Festival
Actress, director, and producer, Jodie Foster expresses the need to get more women in the director's chair in order to bring greater diversity to the entertainment industry. Currently women account for only 7% of directors in the mainstream film industry, meaning that the majority of media produced is told from a male's point of view.
Referring to her own career, she acknowledges that Hollywood has already made some progress in this area. "When I was growing up in the film industry, I never saw a woman's face," Jodie recounts. "Sometimes there was the woman who played my mom." She explains that as she grew older gradually more and more women appeared on movie crews, creating gender ratios much more representative to the general population. However, even with the increase, she notes, "There aren't enough women directors and hopefully that will change and perhaps that will change with this next generation."
Jodie Foster: Golden Globes Full Speech
Jodie Foster" Inside the Actor Studio Clip - Taxi Driver
Jodie Foster: Penn Commencement
Speeches / Speaking Engagements
Intelligent and down-to-earth, Jodie Foster is as skilled an orator as she is an actress. As a speaker she's been praised for delivering controlled but moving speeches that stick in audiences' memories and spur conversation afterwards.
* Please note that while this speaker's specific speaking fee falls within the range posted above (for Continental U.S. based events), fees are subject to change. For current fee information or international event fees (which are generally 50-75% more than U.S based event fees), please contact us.
Top25 Speaker Voting

Jodie Foster needs 5 vote(s) to make it into the Top 25 speakers on Speaking.com!
Speaker Booking Tip
"Tip: find a speaker in your local area to save on travel costs. Most speakers will also reduce their keynote fee for local events. "
For Event Planners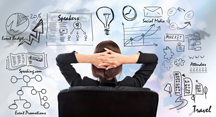 • Keynote Speaker Booking Toolkit.
• Booking a Celebrity Speaker.
• How to Find and Book the Right Speaker.
• Google+ Event Planning Forum.
• Tips for International Clients Booking U.S. Based Speakers.
Similar Speakers
Meredith Vieira

*Meredith Vieira only accepts speaking engagements in the New York area. Meredith Vieira is an award-winning news correspondent, anchor, editor, television personality and philanthropist. She…

Rob Lowe

Best known for his acclaimed roles in television's The West Wing and Parks and Recreation, Rob Lowe prioritizes humanity, humor, creativity, and the importance of…

Ina Garten

Known to her fans as "the Barefoot Contessa," Ina Garten is one of the Food Network's most beloved personalities thanks to her down-to-earth cooking style…

Our event was what I would call 'over the top'... The survey results were at 92% very favorable. The speakers formed such a good relationship with myself and others at the conference. I am confident we will bring them back to do more. I will definitely contact you when we are in need of additional services. You have been the best!
American Express
About SPEAKING.com
Established in 1994, we are exclusive agents for some of the world's leading experts, celebrities and professional speakers.
We offer event planners a fully staffed speaker logistics planning team, plus a personal SPEAKING.com Account Executive – a knowledgeable and trustworthy partner. We guarantee your satisfaction with your speaker and a smooth booking process.
Contact us today to book your favorite speaker.

Jodie Foster at the 2015 Athena Film Festival
Actress, director, and producer, Jodie Foster expresses the need to get more women in the director's chair in order to bring greater diversity to the entertainment industry. Currently women account for only 7% of directors in the mainstream film industry, meaning that the majority of media produced is told from a male's point of view.
Referring to her own career, she acknowledges that Hollywood has already made some progress in this area. "When I was growing up in the film industry, I never saw a woman's face," Jodie recounts. "Sometimes there was the woman who played my mom." She explains that as she grew older gradually more and more women appeared on movie crews, creating gender ratios much more representative to the general population. However, even with the increase, she notes, "There aren't enough women directors and hopefully that will change and perhaps that will change with this next generation."
Jodie Foster: Golden Globes Full Speech
Jodie Foster" Inside the Actor Studio Clip - Taxi Driver
Jodie Foster: Penn Commencement